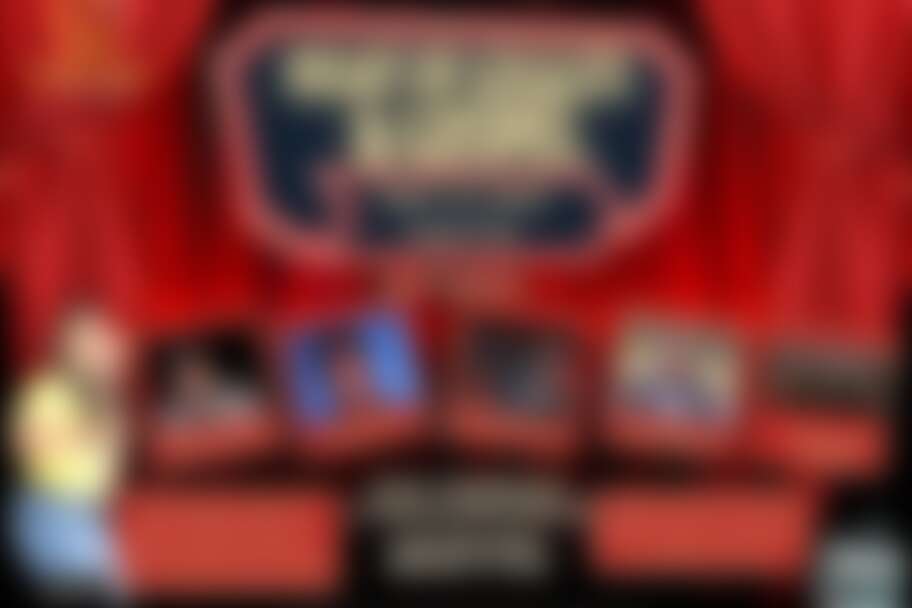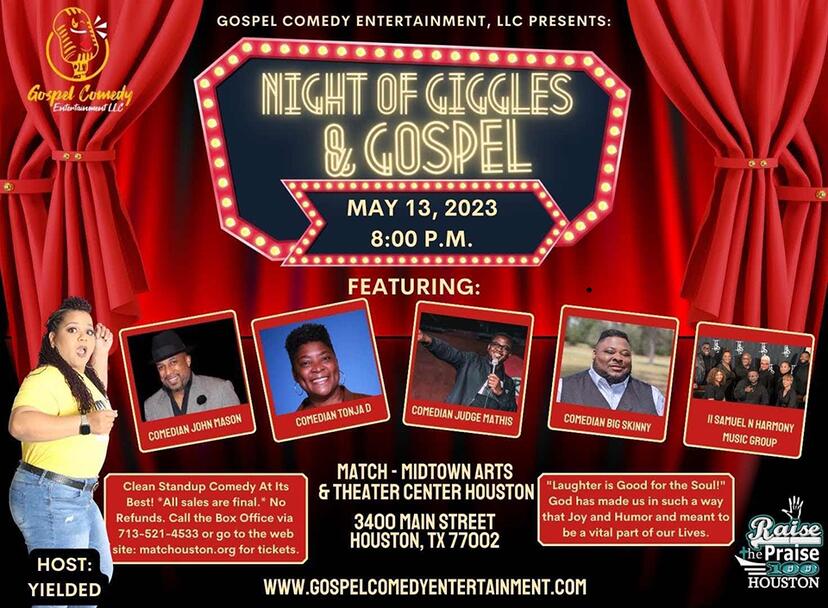 Featuring John Mason, Tonja D, Judge Mathis, II Samuel n Harmony and your host Yielded
Gospel Comedy Entertainment presents A Night of Giggles & Gospel, a night filled with laughter and praise, with clean stand up comedians and new gospel recording artist II Samuel N harmony.
Get your laugh on and get your praise on all under one roof for one night! Bring the whole family and have a LAFFALUJAH good time.
Laughter is one of the healthiest exercises that we can enjoy, it literally brings healing, mentally, physically and spiritually.
These professional comedians take every day, real life experiences to engage and bring laughter to each member of the audience...Perfect to bring your church, your Pastor, your date, your parents, your grandparents to enlighten, encourage and entertain with the gift of laughter...
A merry heart doeth good like medicine.
(Proverbs 17:22) LAUGHALUJAH!!
---
Saturday, May 13 at 8:00 PM
Tickets:
$45 VIP Seating (first 4 rows)
$35 Regular
$15 off for seniors 65+
15% discount for groups of 5+ when you use
the code COMEDY23 at checkout.
---
*In-Person Sales
Please note that our online sales will end 2 hours prior to each performance times. Tickets may still be purchased but only at the box office.
---
Can't make the event in person?!?
Purchase your livestream access today!
The Livestream will take place at 8:00 PM CST on Saturday, May 13. You can then rewatch the Video-On-Demand until Monday, May 15 at midnight.