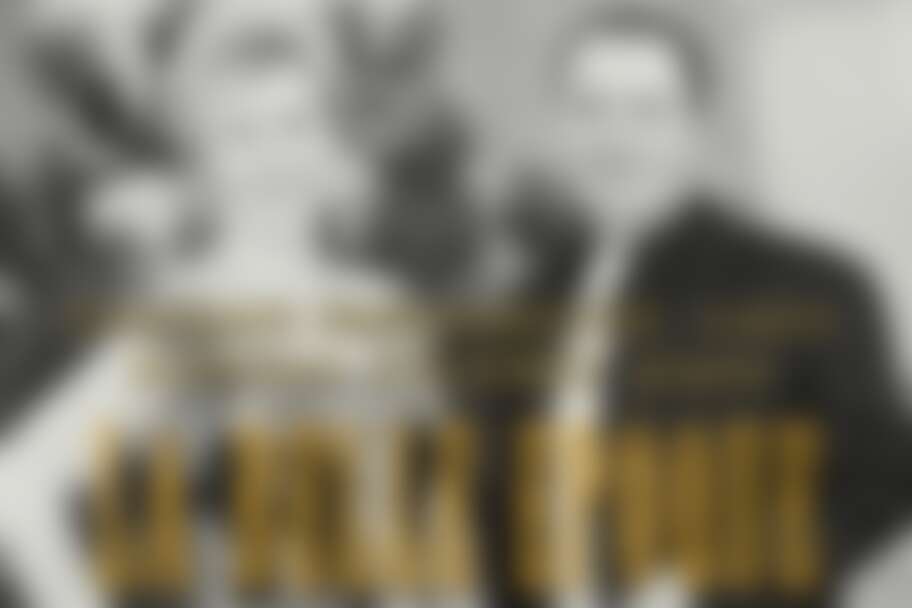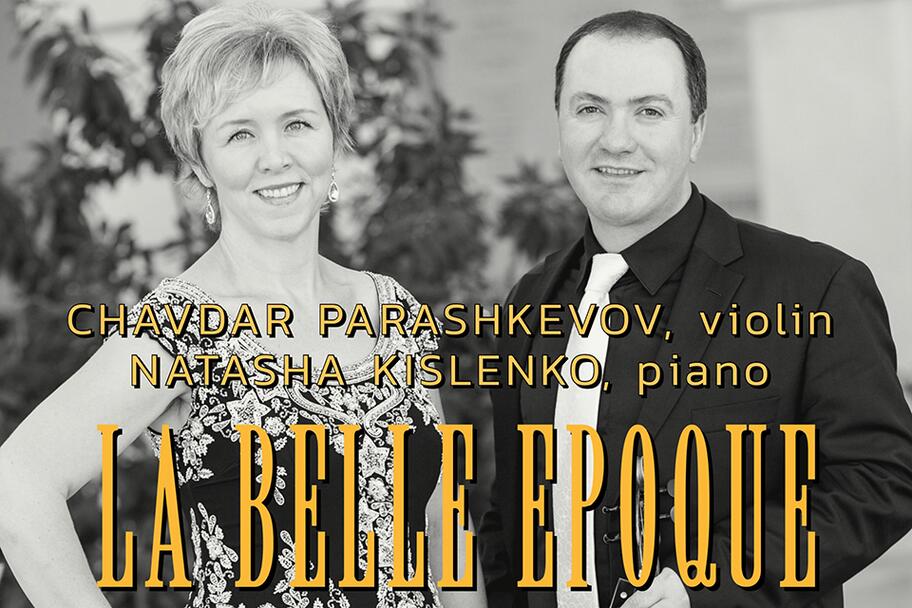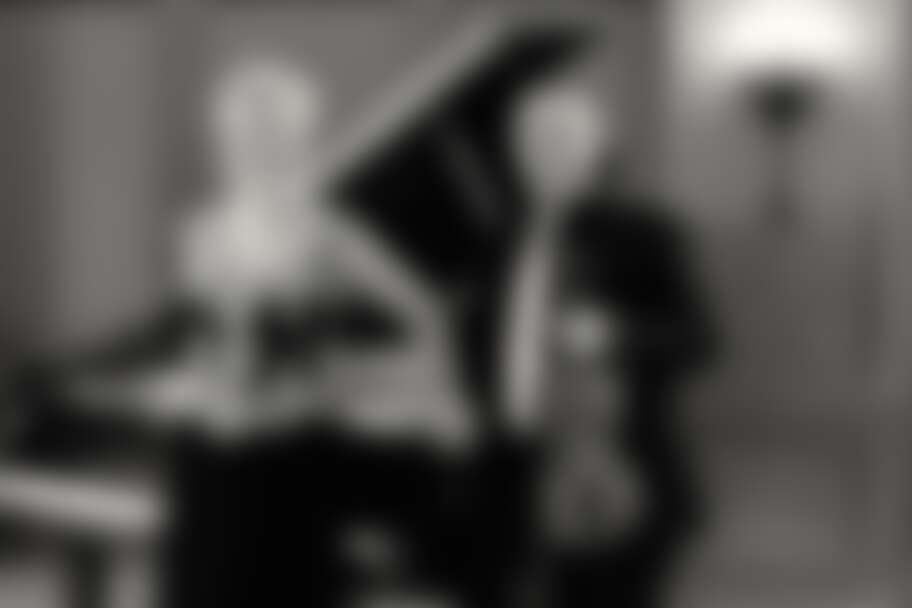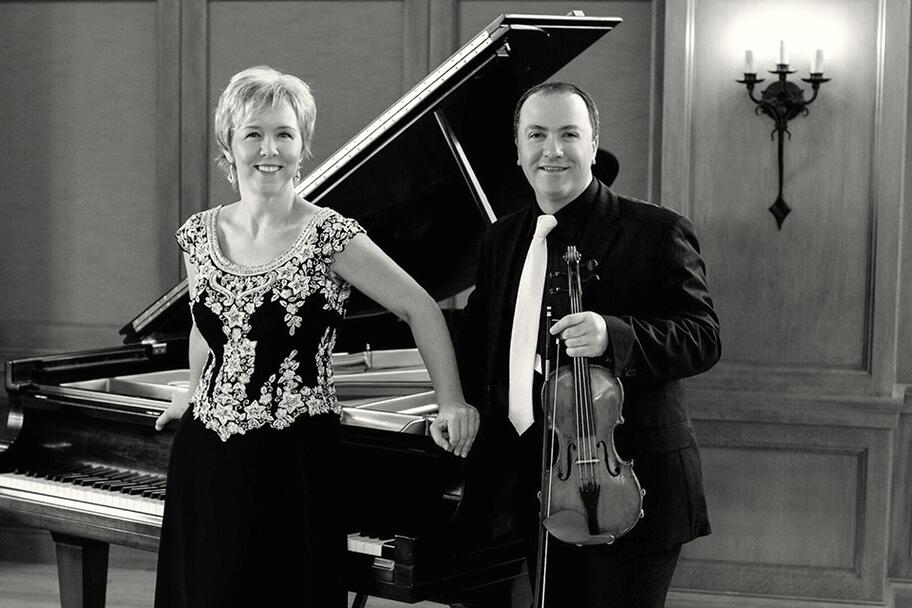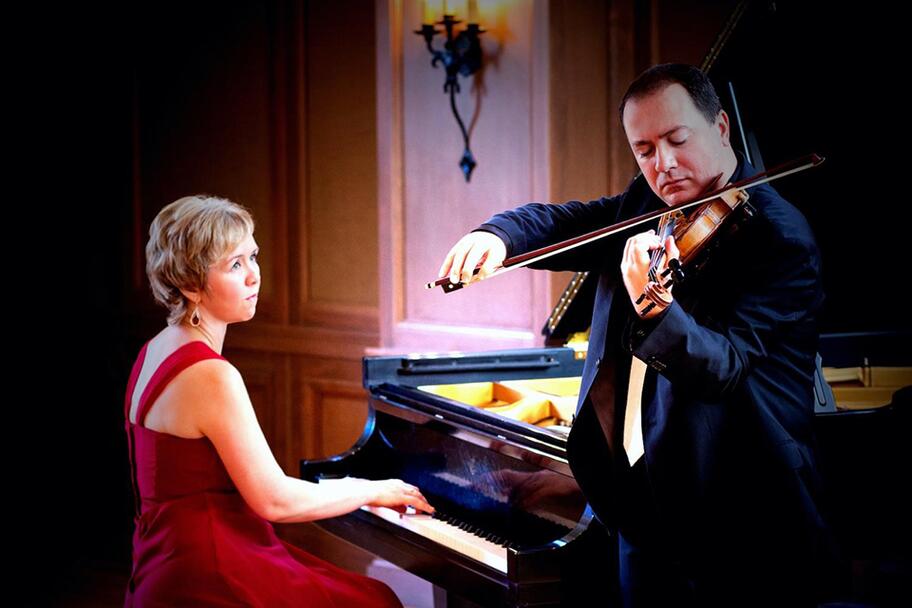 Violinist Chavdar Parashkevov and pianist Natasha Kislenko will perform a program of Eastern European composers from Belle Epoque.
The acclaimed duo Parashkevov - Kislenko was established in 2009. Since then they have toured extensively with concerts in Bulgaria, Turkey, Germany, Russia, and USA, in addition to live radio broadcasts (Sofia, Bulgaria and Houston, TX) as well as a televised recital (Sofia). The duo released two highly acclaimed albums, "Russian Sonatas" (2011) and "Beethoven, Brahms, Mahler." Gramophone magazine calls Parashkevov and Kislenko "bold champions of all of the disc's fare", "their conversations are balanced, intense and seamless."
Praised by Strad magazine as "a romantic virtuoso with sparkling and brilliant tone and clarity of gesture," Bulgarian violinist Chavdar Parashkevov has frequently appeared with orchestra and in recital in Bulgaria, Turkey, the United States, Germany, Russia, Italy, and Denmark. Most recent performances include chamber music recitals at the Round Top Festival, Houston Museum of Art concert series, and Cypress Creek FACE Foundation. Parashkevov was awarded First Prize in the National Competition Svetoslav Obretenov in Provadia, First Prize and a special Bach prize in the "Young Talents Competition" in Sofia, Second Prize in "The Best Performance of Bulgarian Music" in Varna, and First Prize for the "Best Performance of Czech and Slovak Music" in Varna. He has released four albums, the most recent "Brahms and Shostakovich - Piano Trios" published in 2021. Parashkevov is a graduate of the School for the Arts in Varna, he also holds degrees from Southern Methodist University and the University of Houston. His teachers include Peter Hristoskov, Veronica Bogaertz, Nelli Shkolnikova, Andzrej Grabiec and Albert Muenzer. He currently combines performing for the Houston Grand Opera and Houston Ballet Orchestras and teaching at the Round Top Music Festival.
Pianist Natasha Kislenko, hailed for her "vividly expressive" interpretations and "virtuosity that left the audience exhilarated," (Santa Barbara Independent) offers unique concert programs and presentations to the worldwide community of music listeners. A prizewinner of several international piano competitions, she has extensively concertized in Russia, Germany, Italy, Spain, Slovakia, Bulgaria, Turkey, and across the Americas. Ms. Kislenko made her Carnegie Hall solo recital debut after taking the Grand Prize at the Missouri Southern International Piano Competition in 1996. Recent solo engagements include the Eskişehir Greater Municipality Symphony Orchestra, Turkey and the Varna Chamber Orchestra, Bulgaria. A resident pianist of the Santa Barbara Symphony since 2010, she has been a featured soloist for the Shostakovich, Grieg, Clara Schumann, de Falla, and Mozart piano concerti, to great critical acclaim. In 2013, Ms. Kislenko was invited as a special guest to present the new Steinway D piano at the Teatro Municipal Ignacio A. Pane in Asunción, Paraguay, performing with the Orquesta Sinfónica del Congreso Nacional. Ms. Kislenko has shared the stage with many distinguished musicians including Alban Gerhardt, Jorja Fleezanis, Richie Hawley, Joshua Roman, and the Takács Quartet, to name only a few. The Strad magazine praised her "limpid and beautiful pianism." Born in Moscow, Natasha holds degrees in piano from the Moscow Tchaikovsky Conservatory and Southern Methodist University in Dallas, TX. She earned her Doctor of Musical Arts degree from Stony Brook University, NY. Her main teachers include Anatoly Vedernikov, Gilbert Kalish, and Joaquín Achúcarro.
A collaborative faculty member at the Music Academy of the West, CA since 2004, Natasha joined the faculty at University of California, Santa Barbara in 2007 after serving at California State University, Fresno for five years.
---
---
Sunday, February 26 at 7:30 PM
Runtime: 90 minutes with no intermission
Tickets:
$20 Regular
$10 Students