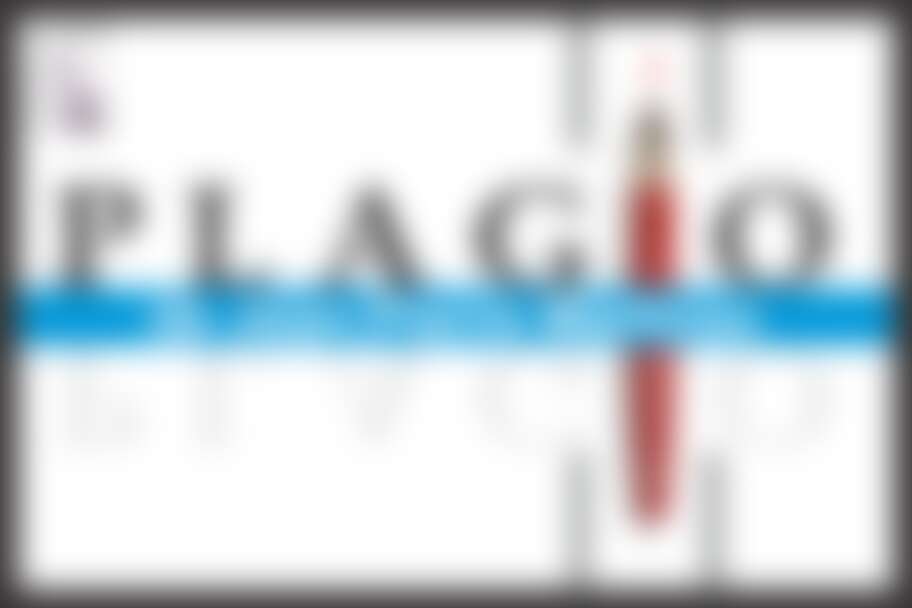 | Date | TIme | | Note |
| --- | --- | --- | --- |
| Thursday, Mar. 23 | 7:30 PM | | |
| Friday, Mar. 24 | 7:30 PM | | |
| Saturday, Mar. 25 | 7:30 PM | | |
| Sunday, Mar. 26 | 3:30 PM | | DISCOUNT SHOW |
FOR

SOLD OUT

SHOWS

SEE STANDBY

INFORMATION BELOW
Gente de Teatro is celebrating its 28th season with the US premiere of PLAGIO (Cheaters) by French playwright Jean-Pierre Martinez.
Since the publication of his first novel, Alex, the recipient of a prestigious award, has been basking in his reputation as an author in vogue while collecting his copyright money. He is about to become the recipient of the Cruz de Caballeros de las Artes y las Letras Award bestowed by the Ministry of Culture. His wife Gloria, whose fortune and connections played a big role in enhancing his reputation is helping him get his speech ready for the ceremony. However, this is exactly the moment when Alex receives the unexpected visit of an unknown woman who could put his "success story" in jeopardy.
Jean Pierre Martinez, himself a victim of plagiarism a few years ago, knows only too well what an author feels when an impostor "steals" his creation. After winning his case against the plagiarist, Martínez decided to turn his painful experience into a farce. A play, though, cannot be turned merely into censure or condemnation or even revenge. Refusing to play the role of victim, Martínez chooses black humor to offer an implacable picture of the literary world in all its naked pettiness and pomposity.
This play is directed by Marcela Salas. ALL PERFORMANCES ARE IN SPANISH. English Surtitles are not available for this production.
Plagio features Gente de Teatro members, Esteban Gago, Ana Ilvento Scuseria & Claudia Soroka.
Gente de Teatro greatly appreciates the support of Eduardo Nuñez and Blue Wave Supplier Development Platform, Underwriter of Gente de Teatro's performance on Sunday, March 26. GdT also relies on the generous support of the Consulate General of Argentina in Houston, the Consulate General of Spain, Casa Argentina de Houston, Casa de España en Houston, Telemundo Houston & the Institute of Hispanic Culture of Houston.
Suitable for high school-aged and adult audiences.
Information: www.gentedeteatro.org, mail@gentedeteatro.org
713-826-0445 * 713-410-8370
---
Jean-Pierre Martinez is a French playwright of Spanish ancestry and scriptwriter. He first got a taste of stage performance as a drummer in various rock bands, before becoming a semiologist in the field of advertising. Later, he worked as television scriptwriter and returned to the stage as a playwright.
Throughout more than one hundred comedies (13 y Martes, Strip Poker, Ella y Él, Un Pequeño Asesinato sin Consecuencias, El Último Cartucho…) Jean-Pierre Martinez creates an exceptional theatrical universe, where the humor is often infused with a touch of the absurd. He advocates for a popular theater in the purest sense of the term, one that is artful yet neither glib nor impertinent; engaged though not sanctimonious, ethical rather than moralizing.
Today, he is among the most played contemporary playwrights in France, and several of his plays have already been translated in Spanish and English. He graduated in Spanish and English literature (Sorbonne), linguistics (Ecole des Hautes Etudes en Sciences Sociales), economics (Institut d'Études Politique de Paris) and scriptwriting (Conservatoire Européen d'Ecriture Audiovisuelle). - comediatheque.net
---
GENTE DE TEATRO SAFETY PROTOCOL
Fitted facial masks are not currently required, although we strongly continue to encourage their use.
All Gente de Teatro cast and staff have been fully vaccinated and boosted against COVID-19. We encourage all of our eligible patrons to get fully vaccinated as the most effective tool to protect our community against Covid-19.
If you don't feel well, or have been exposed to or test positive for COVID-19 we ask that you do not come to the theater and contact boxoffice@matchouston.org to move funds for future use or write to mail@gentedeteatro.org to exchange your tickets for the Fall production.
Please, visit our website often. If necessary, we will give updates on any new safety protocols prior to our performances.
We thank you for your continued support.
For any questions, please contact us at 713-826-0445, 713-410-8370 or mail@gentedeteatro.org
ACKNOWLEDGEMENT
An inherent risk of exposure to COVID-19 exists with attending a group gathering of any kind. You are entering the theater at your own risk. By attending any Gente de Teatro's performance, you and your party hereby agree that you will waive and release Gente de Teatro from any and all liability related directly or indirectly to contracting COVID-19 (coronavirus) or any other related illness or disease. Please share this waiver with those in your party.
---
If the performance is SOLD OUT we offer a STANDBY Option!
WHAT IS STANDBY?
Standby tickets are sold/issued when a performance is sold out, but you still want to try your chances at the door. It is basically a waiting list.
A standby ticket may be purchased for the sold-out performance on the date of the show in person at the box office two hours prior to the show.
A standby ticket does not guarantee that you will be admitted into the theater or that your entire party will be admitted.
Standby tickets are admitted on a first purchased, first served basis.
Standby tickets do not guarantee that we will be able to sit your entire party together.
If you purchase a standby ticket, you must be present in the lobby 5 minutes before the scheduled start time of your performance.
If you are not admitted into the theatre, we will exchange your tickets for another performance or issue the purchaser a refund.
For questions, please contact the box office during regular box office hours at (713) 521-4533 or email any time at boxoffice@matchouston.org.