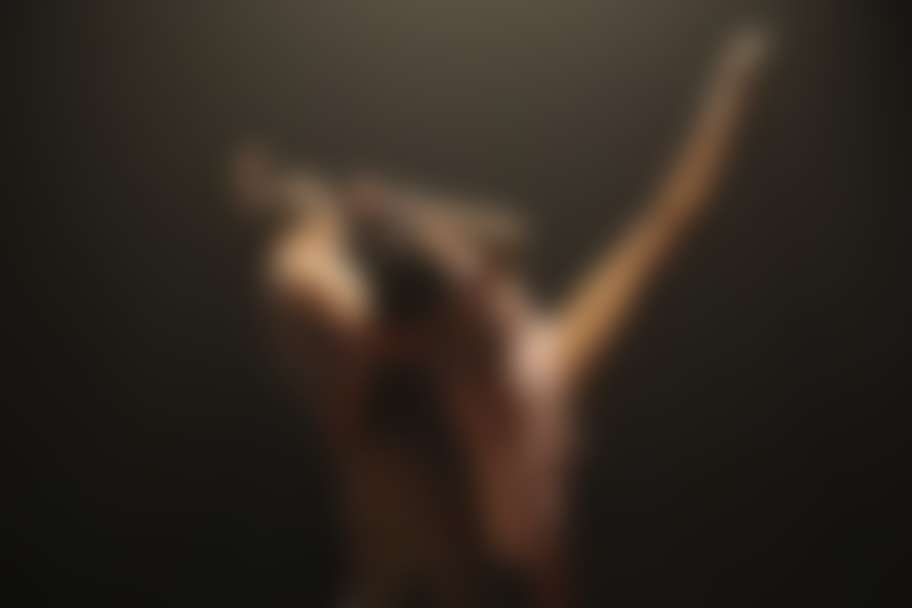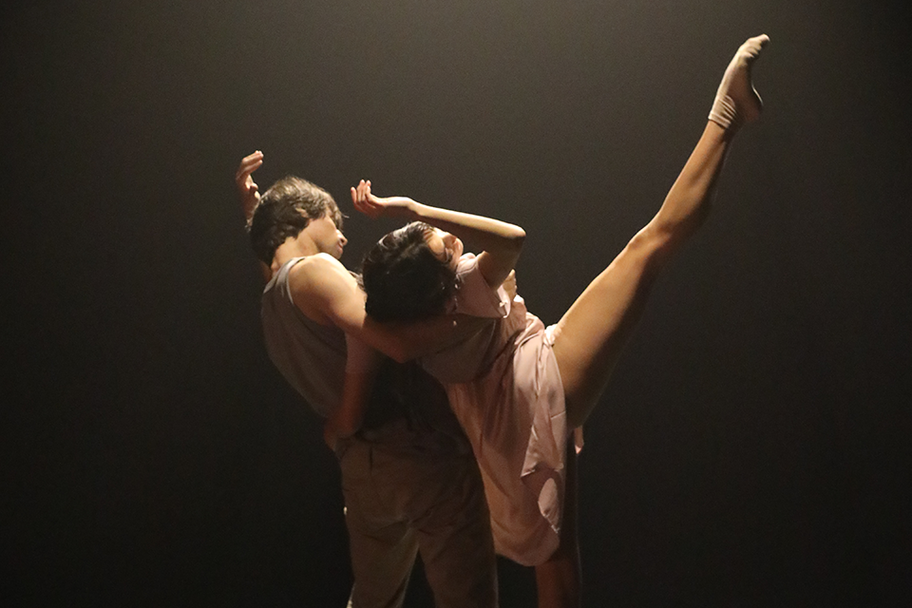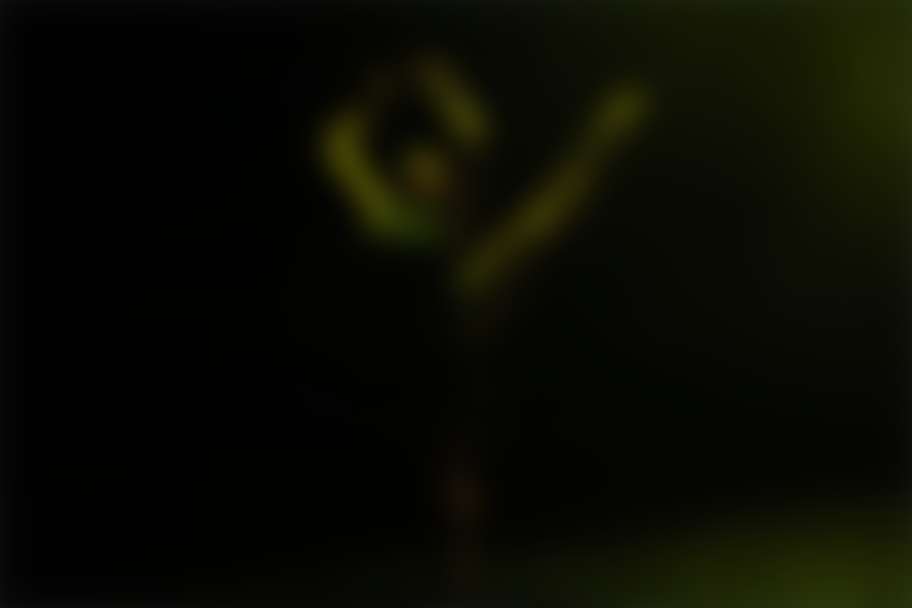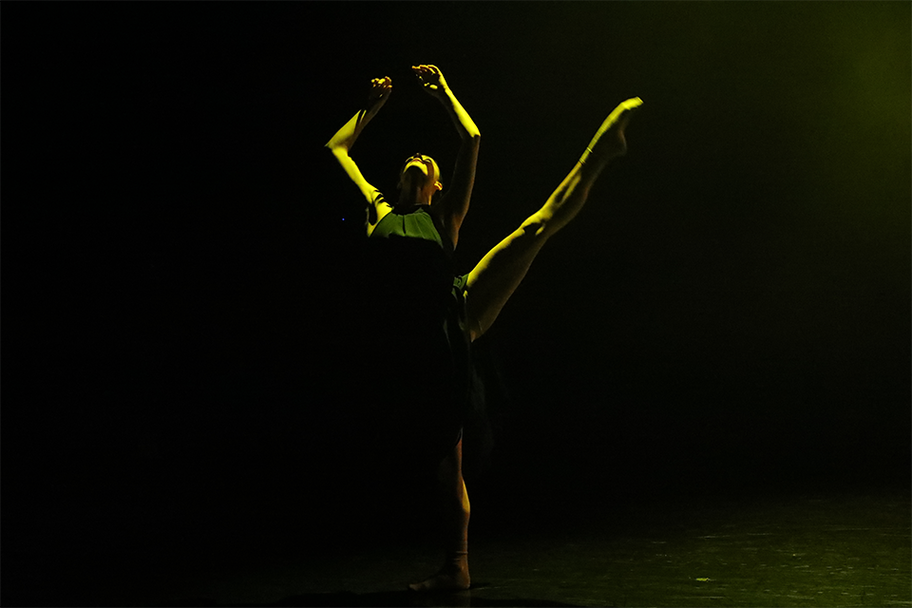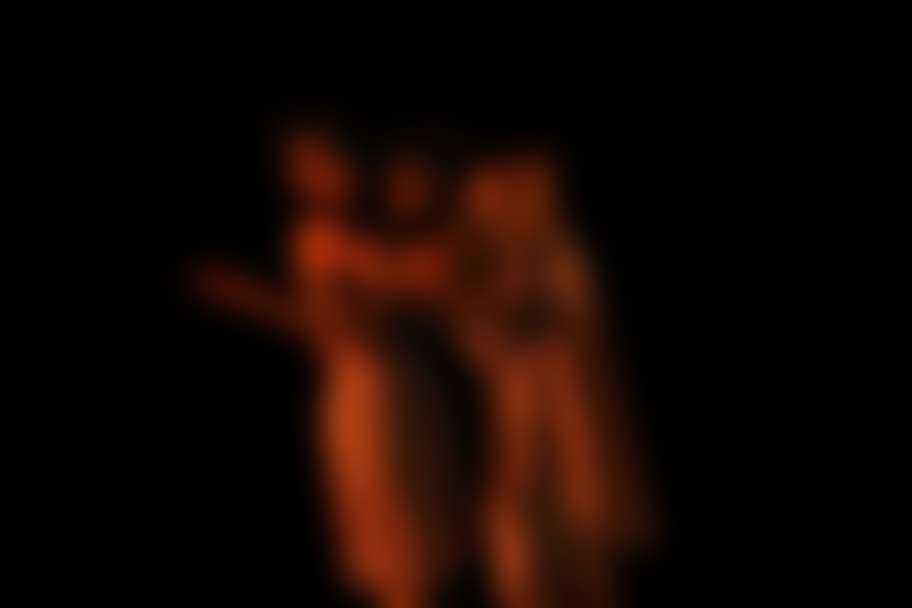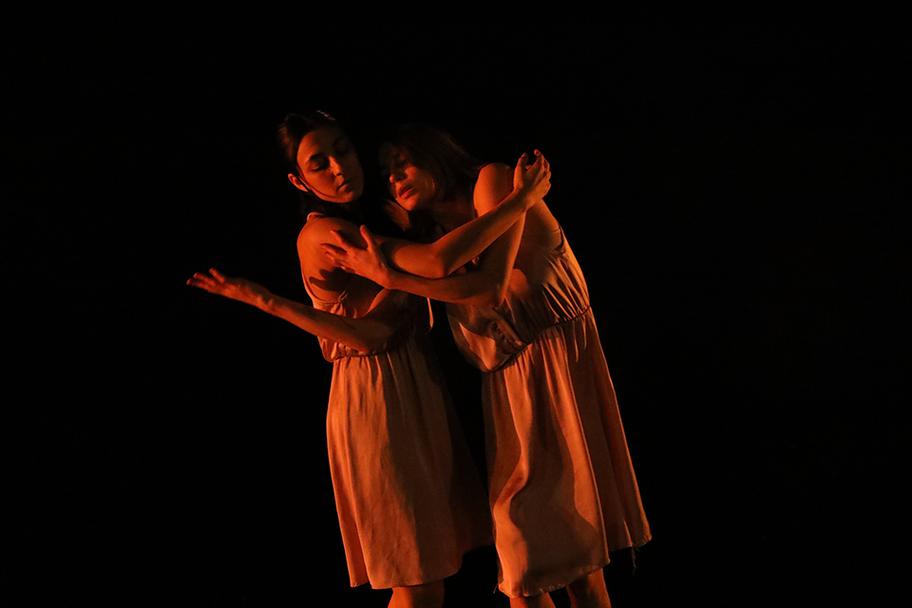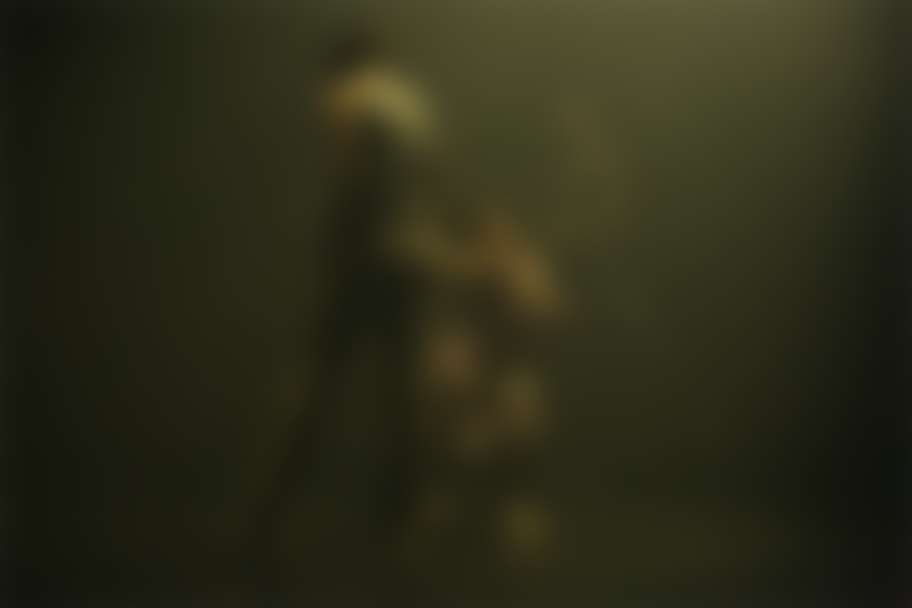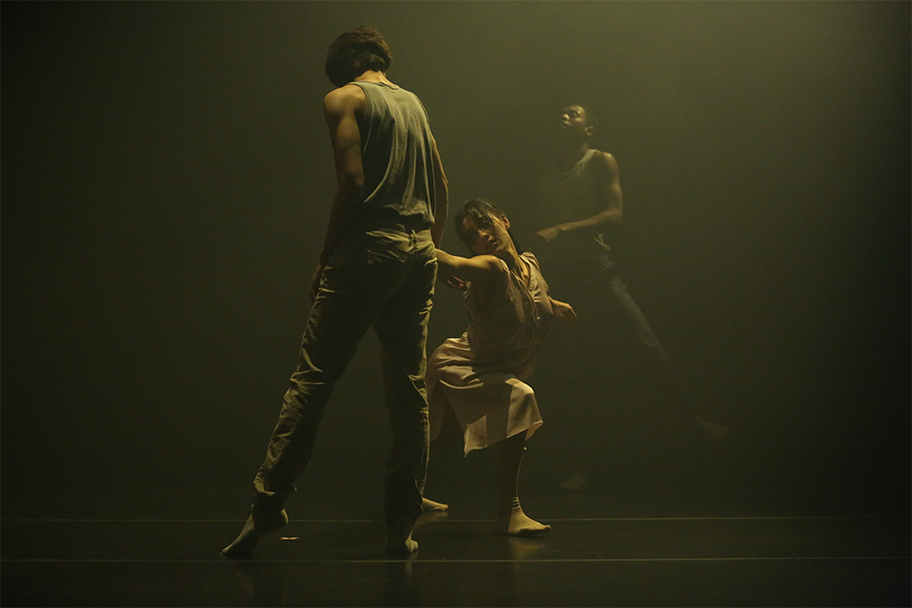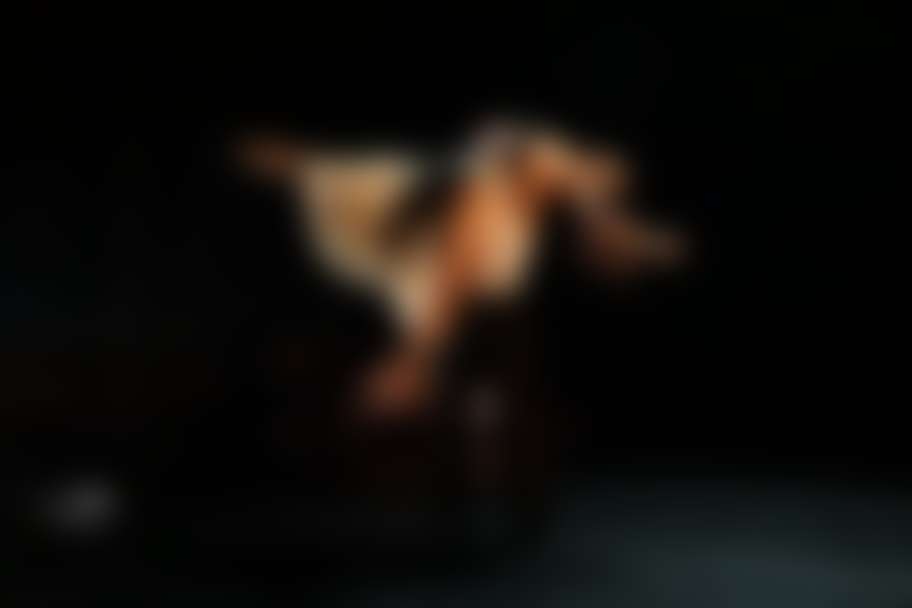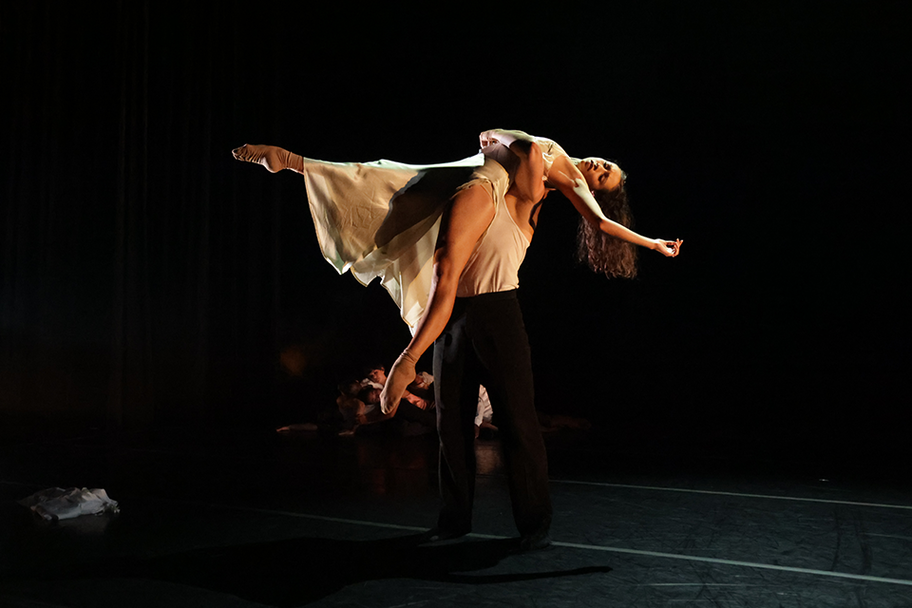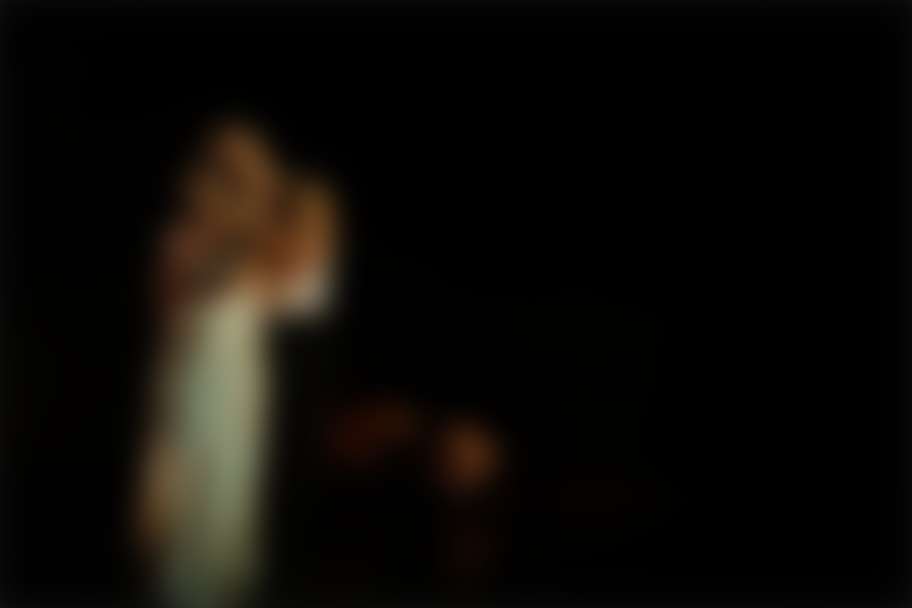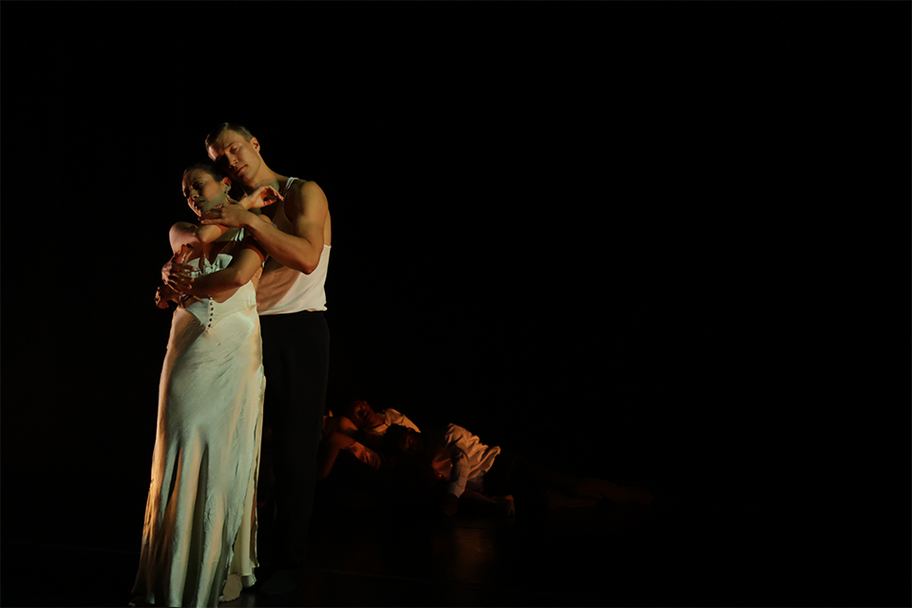 | Date | TIme | | Note |
| --- | --- | --- | --- |
| Thursday, Jan. 5 | 8:00 PM | | |
| Friday, Jan. 6 | 8:00 PM | | VIP Reception |
| Saturday, Jan. 7 | 8:00 PM | | VIP Reception |
| Sunday, Jan. 8 | 2:00 PM | | |
stirs up still things includes world premieres by ISHIDA based on original poetic narratives and works by emerging and renown international choreographers. "Among dim shapes" by ISHIDA follows an intimate relationship and the ghosts they carry triggered by archetypal patterns. The program also includes a new creation by Swedish dancer, film director, and choreographer John Wannehag formerly with Tanzmainz, and a new work by award-winning British Finnish choreographer Kristian Lever. Lever returns to Houston having been featured at Dance Salad in 2019 and with the US premiere "An Intimate Distance" – an athletic men's duet presented by ISHIDA in March 2022, originally created on Hamburg Ballet.
Broadway World said ISHIDA's program in August was "an amazing showcase of modern contemporary dance" and "an incredible boon to the Houston art scene."
---
ISHIDA is a new world-class contemporary dance company based in Houston and Austin, Texas, featuring venerated dancers from many of the top companies in the world (Houston Ballet, Boston Ballet, Les Ballets Jazz de Montreal, NDT, Staatstheater Mainz, and English National Ballet). ISHIDA blends contemporary dance with theatrical elements while retaining the physicality and beauty of the human form from traditional ballet. ISHIDA presents unique narratives relevant to a modern audience that explore archetypal themes and invite existential questions: Where do we come from? Who are we? Where are we going? Such works enable audiences to gather meaning and emotional connection. ISHIDA's poetic narratives prompt introspection to lead to greater kindness towards oneself and otherness.
About Brett Ishida – Artistic Director of ISHIDA
Brett Ishida is Japanese American and grew up on a citrus farm in California's Central Valley. Her love for dance inspired her to move away from home at age fifteen when she received a full scholarship to the Kirov Academy and later to the School of American Ballet in NYC. She then danced with Boston Ballet, Oregon Ballet Theatre, where she first choreographed on the company, and Les Grands Ballets Canadiens in Montréal where she toured around the world. At Les Grands Ballets, she collaborated in new creations with choreographers and performed principal and soloist roles in repertoire by Nacho Duato, George Balanchine, William Forsythe, Jirí Kylián, and Ohad Naharin, among others.
She later graduated from UCLA earning a BA in Literature with emphasis in Creative Writing (Poetry), and MA in Montessori Education. She felt by combining those two worlds from her past, she could be a new voice in contemporary dance and started ISHIDA in 2019.
Already a sought-after choreographer for her work, Ishida was commissioned by venerated ballerina and artistic director of The Washington Ballet, Julie Kent, to create a ballet for their NEXTsteps program held this past June 2022. Pulitzer-prize winning dance critic Sarah L. Kaufman from The Washington Post deemed Ishida's piece home-coming which "tackled a deeply poignant, poetic theme" to be "remarkable."
Brett Ishida's work intertwines reflections of ancient timeless themes of Greek philosophy and poetry with subconscious memories which shape who we are and where we are going. Her company, ISHIDA, creates 'memory houses' for audiences where themes and characters build relationships and familiarity that might pull at our heartstrings in imitation of Life's enigma.
Kristian Lever - Guest Choreographer
Kristian Lever is a British-Finnish award-winning choreographer. Born in London, UK but raised in Helsinki, Finland, he started his dance education at the Helsinki Dance Institute and later with the Finnish National Ballet School. His passion and ambition to dance lead him to continue his training at the Bolshoi Ballet Academy, as well as later on at the Palucca Hochschule für Tanz Dresden. Kristian's performance repertoire includes works by Jiří Kylián, Nacho Duato, Ohad Naharin, Marco Goecke, Natalia Horencna, John Neumeier and many others.
Under the direction of John Neumeier and Kevin Haigen in Hamburg, Kristian was offered his first professional engagement as a choreographer at the young age of 20. He has created several works for The National Youth Ballet of Germany, Croatian National Ballet of Rijeka, Croatian National Ballet of Split, Ballet Theatre Tivoli in Copenhagen, festivals of the Royal Danish Ballet, Ballett Vorpommern, the Hamburg Ballet, the Ukrainian National Ballet, the Salzburger Landestheater Ballet Company, as well as for dancers with Nederlands Dans Theater, Hessisches Staatsballett and The Royal Ballet.
Kristian founded his own production-based dance company, Klever Dance in 2019 and premiered his full evening production Framework in November 2019, a show crossing borders between theatre and dance co-written by Kristian and Kellen McDaniel. Germany's TANZ Magazine's yearbook of 2019 honored Kristian Lever as "Promising Talent 2019". He has been awarded the prestigious Erik Bruhn Prize representing Hamburg Ballet for his choreography An Intimate Distance, hosted by the National Ballet of Canada on March 23, 2019 in Toronto. An Intimate Distance had its US premiere presented by ISHIDA in the program "you could release me" in March 2022 which was well received by Houston audiences and reviewers.
In July 2020, Klever Dance premiered a new creation based on Kristian's script Connecting doors, in collaboration with the Origen Cultural Festival 2020 in Switzerland. Kristian continues to gain recognition at an incredible rate…Kristian's film debut The Stranger premiered in 2021 at the Oscar and BAFTA qualifying film festival and has already been picked up by various European broadcast networks such as YLE.
John Wannehag – Guest Choreographer and Dancer
Born on a pig farm in Sweden, John comes from a rigorous sports background in skiing, track & field and mountain biking. It wasn't until his teenage years John found his passion for dance. After graduating at Lunds School of Performing Arts, John moved to Leeds, England, to further train as a dancer at the Northern School of Contemporary Dance where he graduated with first-class honors. A year later he completed his MA in performance practice where he focused on the relationship between film music and film.
In 2014, John's film "Young Angry Men" won the first edition of the student category at Cinedans - dance on screen festival (NL), marking the beginning of his filmmaking. In 2020, John was commissioned by Cathy Levy for National Art Centre Canada to create a film portrait. John's choreographic achievements include being a finalist in the Rotterdam International Duet Choreographic Competition, Hannover Choreographic competition, and winning the SOLOCOREOGRAFICO 2019 Turin Edition.
John has danced with tanzmainz (Staatstheater Mainz) DE, Skånes Dansteater (SWE), ForWorks and Van Huynh Dance Company. In August 2022, John performed with ISHIDA Dance in ISHIDA's new work "i want to hold, darling" and "Forget me not" which he co-choreographed with Texan Stephanie Troyak, former dancer with Tanztheater Wuppetal Pina Bausch. He has performed in original works by Sharon Eyal (LEV), Koen Augustijnen & Rosalba Torres Guerrero, Guy Weizman & Roni Haver, Roy Assaf, Guy Nader & Maria Campos, Marcos Morau, Victor Quijada, and Maxine Doyle.
Adult content: parental guidance recommended.