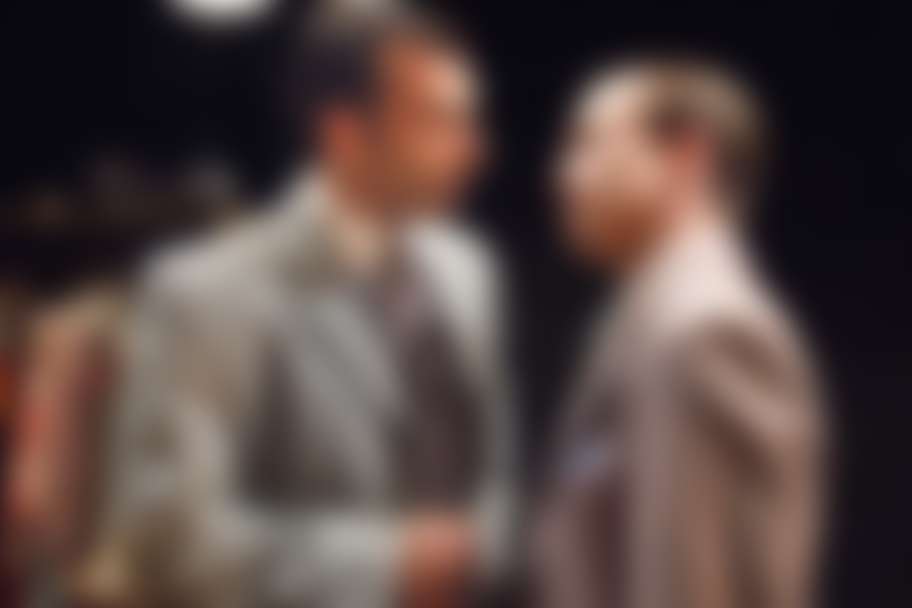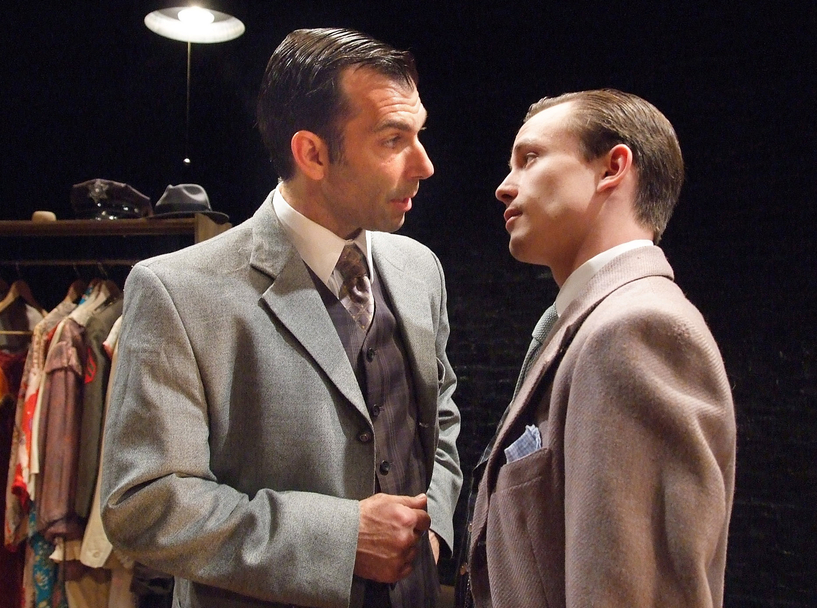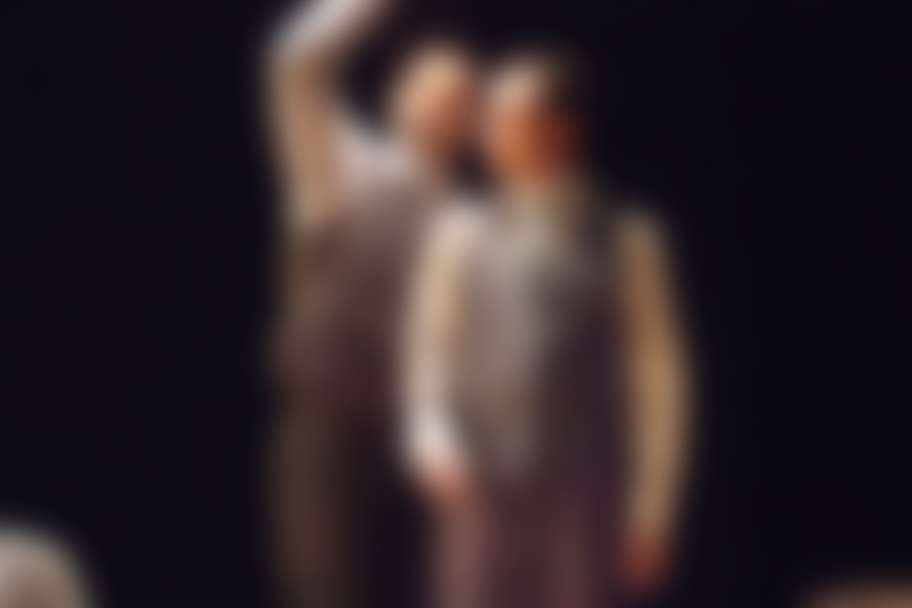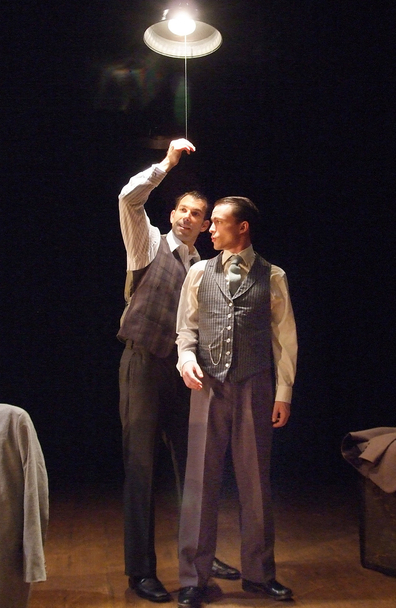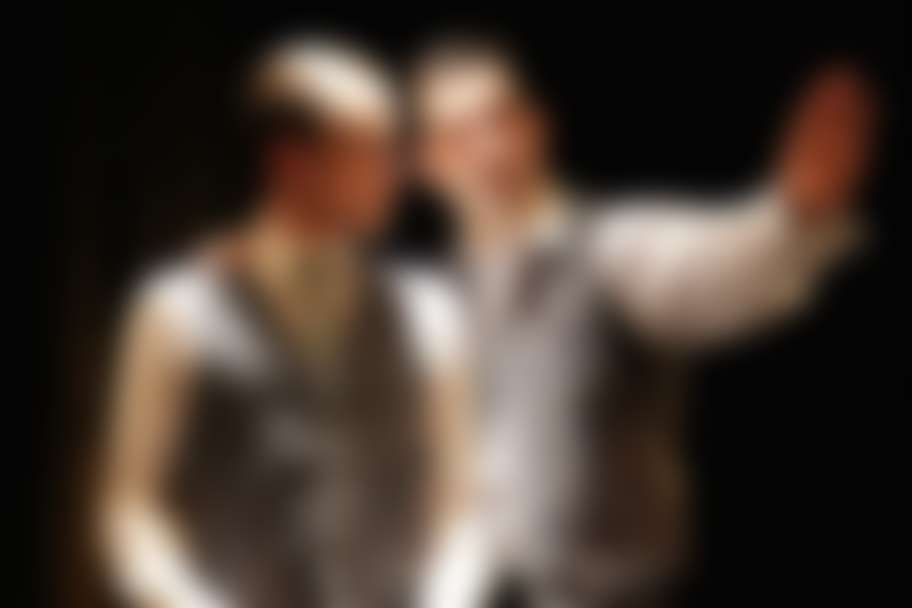 | Date | TIme | |
| --- | --- | --- |
| Wednesday, Nov. 18 | 8:00 PM | |
| Thursday, Nov. 19 | 8:00 PM | |
| Friday, Nov. 20 | 8:00 PM | |
| Saturday, Nov. 21 | 8:00 PM | |
| Sunday, Nov. 22 | 3:00 PM | |
Theater LaB Houston presents The Theatre @ Boston Court's production of Tom Jacobson's
Theater LaB Houston presents The Theatre @ Boston Court's production of Tom Jacobson's
The Twentieth-Century Way - Commercial (LaB Edition) from Theater LaB on Vimeo.
Directed by Michael Michetti
Starring Equity actors Will Bradley & Robert Mammana
The Twentieth-Century Way is that rare convergence of a great story with a novel form of theatricality. It's 1914. Two actors enter a bare stage for an audition.
We tend not to think much of gay life in the United States before the Stonewall Riots of 1969. So audiences may be surprised to learn that as far back as the Woodrow Wilson administration, the practice of "cottaging" (gay men meeting in public lavatories for casual sex) was already widespread. Tom Jacobson's brilliant two-hander, The Twentieth-Century Way, takes on that subject and its fraught relationship to law enforcement. Based on an obscure anecdote from Los Angeles gay history, the play first appeared in New York City as part of the 2010 New York International Fringe Festival and this past May returned to a critically acclaimed coproduction between The Theatre @ Boston Court (Pasadena, CA) and Rattlestick Playwrights Theater (NYC).
Warren (Robert Mammana) is ruggedly handsome and trained in the Delsarte system of emotionally evocative gestures. A devotee of the more modern Stanislavski method, Brown (Will Bradley) is softer and boyish. Both are fast-talking and quick-witted, although Warren is the more aggressive of the two. Their disparate looks and performance styles make them an ideal team for the acting job that Warren really has in mind: luring homosexual men into exposing themselves in public restrooms so they can be arrested for "social vagrancy." The Long Beach Police Department has promised him $15 per arrest (roughly $350 in 2015). What begins as a series of practice improvisations blurs into reality as the deputized actors entrap members of Southern California's secret gay community.
In addition to their roles as Brown and Warren, Bradley and Mammana play every other character. Or is it Brown and Warren playing these parts? The show never really makes this distinction clear. That turns out to be one of the most exciting aspects of the show. Certainly, for many closeted gay men in the early 20th century, this air of mystery and trepidation in meeting fellow travelers would have been a familiar sensation. This show succeeds in re-creating it onstage.
This production contains mature subject matter and nudity and is recommended for ADULT AUDIENCES.
This show runs 90 minutes and has no intermission.