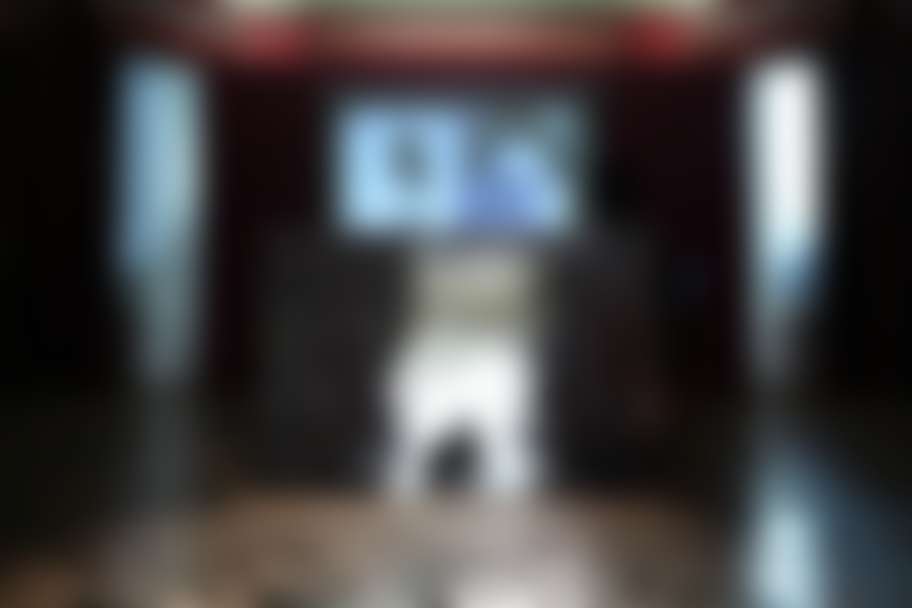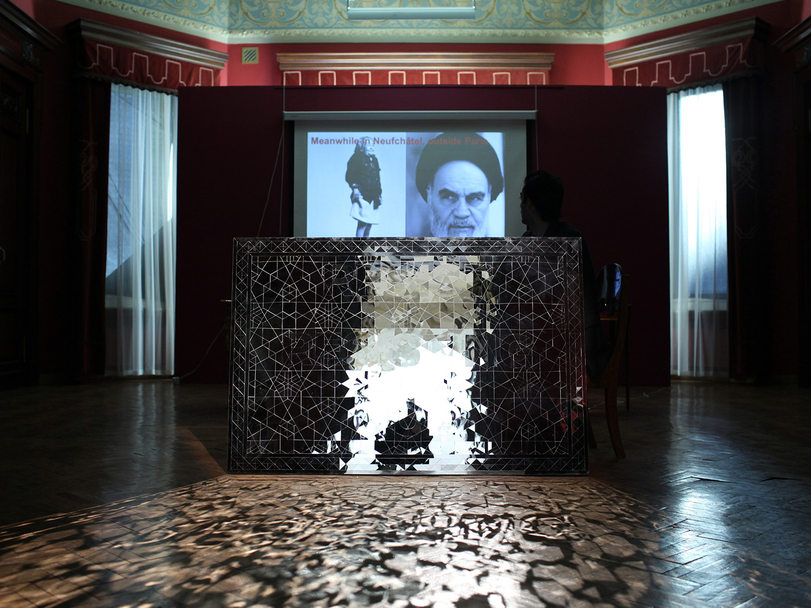 Presented in Partnership with Asia Society Texas Center.
"Political Islam today plays the role that communism played in the twentieth century." – Slavs and Tatars
An investigation around the convergences of Poland and Iran's economic, cultural and political histories through such disparate elements as the monobrow, modernity, citizen diplomacy, and the Beach Boys.
This unique presentation takes on the two major geopolitical narratives of the twentieth and twenty-first century—Communism and political Islam—through the lens of the Iranian Revolution of 1979 and Poland's Solidarnośc (Solidarity) movement in the 1980s. The Iranian Revolution triggered revolutionary Islam—advancing a metaphysical agenda, the success of which can only be measured in the afterlife. Yet in establishing the "look" of its theocratic regime, Iran has borrowed much of its visual propaganda from the anti-religious Russian Revolution: giant murals of Khomeini akin to Stalin, martyrs idolized like Soviet laborers.
The Polish movement that helped bring down Soviet Communism started off as a trade union in the Gdańsk shipyard in 1980. Not spectacularly violent, the Solidarity movement advanced by demanding improvements in living conditions, working hours, food—practicalities that had broad support. In Iran, after the disputed elections of 2009, many leaders of the Iranian protests began studying Poland's Solidarity movement for inspiration on how to bring change without brutal upheaval.
Slavs and Tatars, founded in 2006, is an art collective whose work addresses the little-known affinities, syncretic ideas, belief systems and language politics between the former Berlin Wall and the Great Wall of China. Their work has been exhibited around the globe, from the Museum of Modern Art to the Istanbul Modern, the Vienna Secession to The Centre Pompidou.
"[Slav and Tatars] provokes interpretations as shifting and ambiguous as the transcontinental region it explores." -Art in America
79.89.09 is one of the final lecture-performances of five given between January and April 2016 by the collective Slavs and Tatars as part of the INTERSECTIONS initiative.
INTERSECTIONS is a program of the University of Houston Cynthia Woods Mitchell Center for the Arts, which seeks to build bridges between visiting artists and Houston's Muslim and non-Muslim residents, with a focus on the millennial population. These lectures question commonly held assumptions about history, politics, linguistics and identity.
INTERSECTIONS is made possible in part by the Association of Performing Arts Presenters; Building Bridges: Campus Community Engagement Grants Program, a component of the Doris Duke Charitable Foundation and Doris Duke Foundation for Islamic Art.