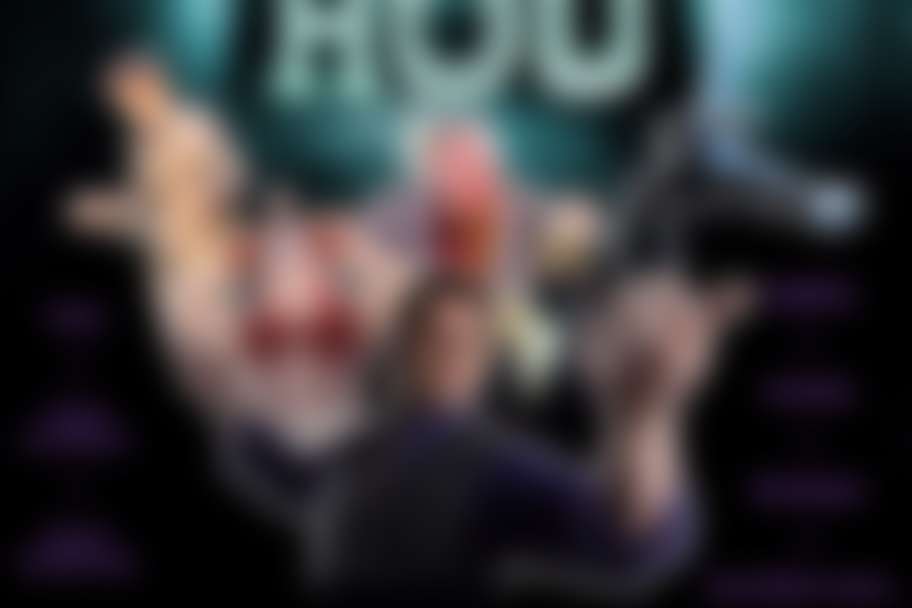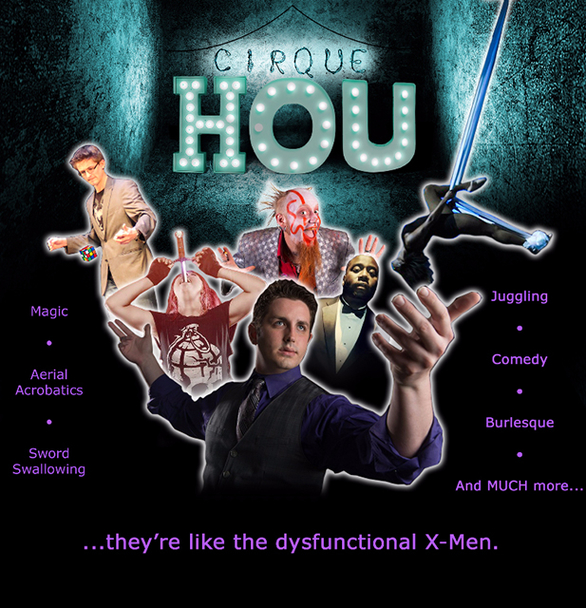 VARIETY: Houston sure has plenty of it. On May 20th Houston's premier variety and sideshow performers will take the stage at the city's finest new performance space in a whirlwind of amazement, featuring talents that you only thought were possible on film and television.
Magic, aerial acrobatics, sword swallowing, juggling, comedy, burlesque, and MUCH more will be featured by the city's finest professional performers! CIRQUE H.O.U. is a fantastic twist on your perspective of astonishment, all with an edgy, comedic element … And an attached parking garage! How's that for Midtown?
Houston has some of the most talented performers on the face of the planet and five of them will be on stage for one night. They're like the dysfunctional X-Men, without any practical abilities. Performances like this come along only once in a blue moon, so it's time for you and your friends to experience something different with Houston entertainment and nightlife and be amazed at this one-time event in the heart of the city's social scene.
TALENT
Robby Bennett – Comedy Magician
Skabz The Clown - Variety and Expert of the Weird
Ku Egenti – Stand Up Comedy/Ringmaster
Mary Bleeds – Sword Swallowing and Sideshow
Axis Performing Arts - Group Act of Aerial Artists and Contortionists
Grant Freeman - ...The other magician.
FEATURED LOBBY EXHIBIT: Artist Jumper Maybach
Acts may change at the producer's discretion.