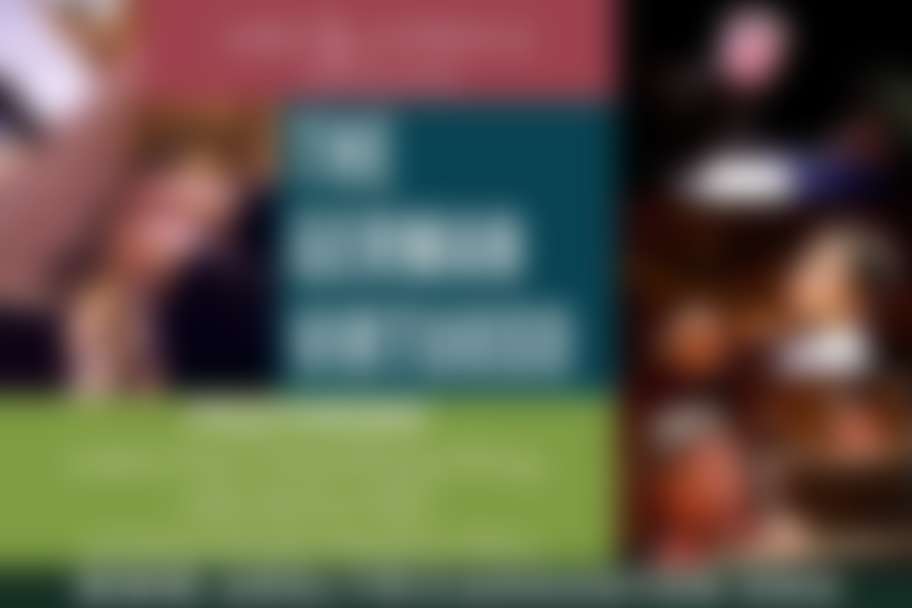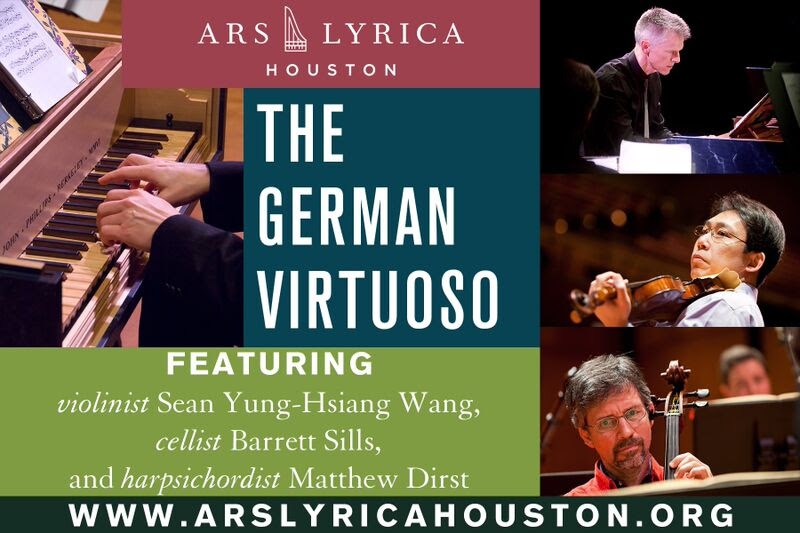 Featuring chamber works by Johann Jacob Walther, Johann Paul von Westhoff, and Johann Georg Pisendel. This program celebrates the release of the complete Hortulus Chelicus by Walther, on a four-disc set from Centaur Records, with violinist Sean Yung-Hsiang Wang, cellist Barrett Sills, and harpsichordist Matthew Dirst.
Ars Lyrica Founder & Artistic Director Matthew Dirst is the first American musician to win major international prizes in both organ and harpsichord, including the American Guild of Organists National Young Artist Competition (1990) and the Warsaw International Harpsichord Competition (1993). Widely admired for his stylish playing and conducting, the Dallas Morning News recently praised his "clear and evocative conducting" of Handel's Alexander's Feast, which "yielded a performance as irresistibly lively as it was stylish." Dirst's recordings with Ars Lyrica have earned a Grammy nomination and widespread critical acclaim. His degrees include a PhD in musicology from Stanford University and the prix de virtuosité in both organ and harpsichord from the Conservatoire National de Reuil-Malmaison, France, where he spent two years as a Fulbright scholar. Equally active as a scholar and as an organist, Dirst is Professor of Music at the Moores School of Music, University of Houston, and Organist at St Philip Presbyterian Church in Houston. His book Engaging Bach: The Keyboard Legacy from Marpurg to Mendelssohn was published by Cambridge University Press in 2012. He is also the editor of Bach and the Organ, which appears in the Bach Perspectives series from the University of Illinois Press in early 2016.
Critically acclaimed violinist Sean Yung-Hsiang Wang has a diverse repertoire ranging from early music (on Baroque violin) to contemporary compositions. His interest in exploring standard and infrequently played masterpieces has brought him to major stages in North America, Europe, and East Asia. He is devoted to promoting music with intercultural elements.
Barrett Sills is a prizewinning cellist in international competitions in Europe and South America. A native Texan, he was a scholarship student at Yale, where he was a teaching assistant to Aldo Parisot and recipient of the prestigious Maxwell Belding Internship Award. Mr. Sills has performed with orchestras in France and Germany, and as recitalist has performed in Paris, the south of France, and throughout South America as an Artistic Ambassador for the United States Information Agency. He is principal cellist with both the Houston Ballet Orchestra and the Houston Grand Opera Orchestra, and he is frequently featured soloist for the Houston Ballet. In addition to performing on the modern cello, he is a recognized artist on both the baroque cello and viola da gamba and is often heard in concert with Ars Lyrica Houston.