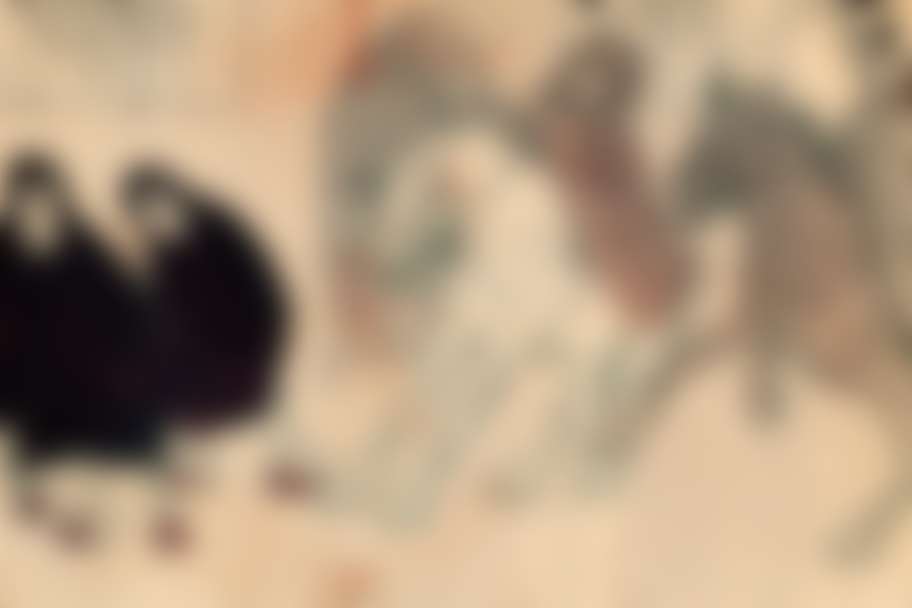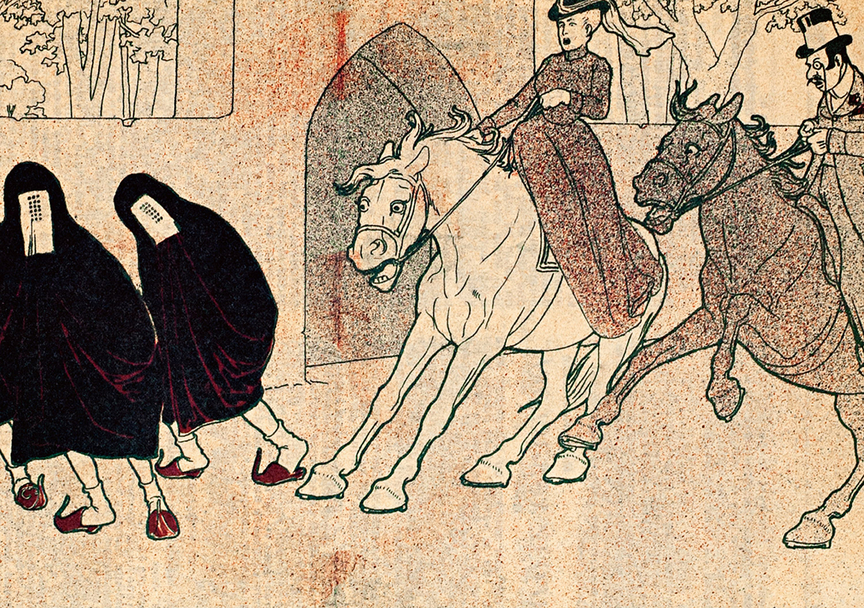 Presented in Partnership with Asia Society Texas Center.
"We were struck by how relevant the subject matter of the satirical weekly remains a century later. The topics of the caricatures—women's rights, Western interference, religious fundamentalism—are as urgent today as at the beginning of the twentieth century." – Slavs and Tatars
A lecture-performance using a satirical Azerbaijani weekly periodical as a springboard for discussion about self-censorship in history and contemporary life. Published until 1931, in the geo-political and religious hotbed of the Caucuses, Molla Nasreddin was named after a legendary Sufi wise man-cum-fool of the Middle Ages. With an acerbic sense of humor and full of compelling, realist illustrations, Molla Nasreddin attacked the hypocrisy of the Muslim clergy, the colonial policies of the United States and European nations, and the corruption of the local elite. Meanwhile it argued for Westernization, educational reform and equal rights for women. The magazine—full of jokes, parody and a steady skewering of traditional and elitist hypocrisy—became the most influential and perhaps first publication of its kind to be read across the Muslim world, from Morocco to India.
In 2011, Slavs and Tatars published Molla Nasreddin: the magazine that would've, could've, should've, a translation, reprinting, and examination of much of the magazine's most compelling pages and covers. The lecture–performance Molla Nasreddin: Embrace Your Antithesis includes a discussion of the book's historical context, a case study of the complexity of the Caucasus and the issue of self-censorship a century ago and today.
SEE ALSO: Slavs and Tatars also presents 79.89.09, a lecture-performance which examines the two major geopolitical narratives of the twentieth and twenty-first century—Communism and political Islam.
Slavs and Tatars, founded in 2006, is an art collective whose work addresses the little-known affinities, syncretic ideas, belief systems and language politics between the former Berlin Wall and the Great Wall of China. Their work has been exhibited around the globe, from the Museum of Modern Art to the Istanbul Modern, the Vienna Secession to The Centre Pompidou. An introduction to their book on Molla Nasreddin in The New York Review of Books can be read here.
"The most cosmopolitan of collectives, where a geopolitics of globe-trotting allows their shape-shifting projects and concerns to continuously cross-pollinate divergent, and sometimes diametrically opposed, cultural specificities." Artforum
Molla Nasreddin is the final lecture-performances of five given between January and April 2016 by the collective Slavs and Tatars as part of the INTERSECTIONS initiative.
INTERSECTIONS is a program of the University of Houston Cynthia Woods Mitchell Center for the Arts, which seeks to build bridges between visiting artists and Houston's Muslim and non-Muslim residents, with a focus on the millennial population. These lectures question commonly held assumptions about history, politics, linguistics and identity.
INTERSECTIONS is made possible in part by the Association of Performing Arts Presenters; Building Bridges: Campus Community Engagement Grants Program, a component of the Doris Duke Charitable Foundation and Doris Duke Foundation for Islamic Art