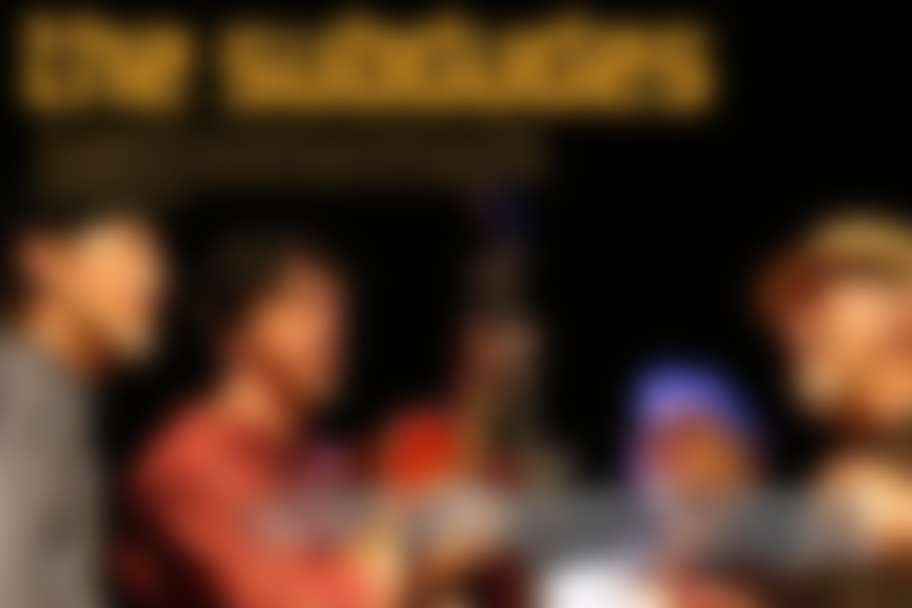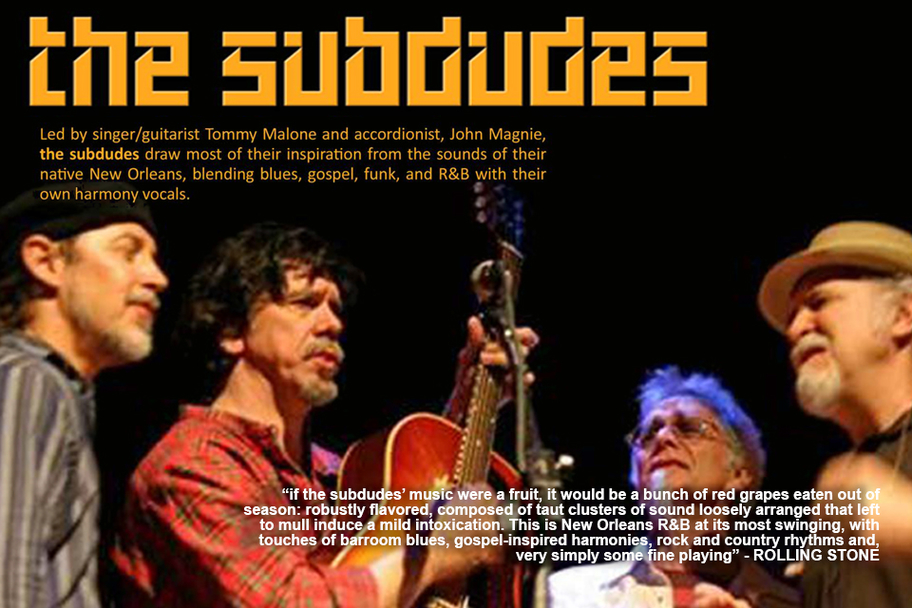 Over the course of 25 years and ten albums, the Subdudes have quietly become one of America's national musical treasures.
Some would call it roots rock – there is an accordion after all – but they like to call it a living encapsulation of American music, a vibrant cauldron of sounds that stirs together meaty grooves and jazzy dynamics, soulful R & B swagger, easy vocal harmonies, cheeky roll 'n roll attitude and folky social consciousness – not to mention some of the sharpest musicianship and ensemble playing you'll ever hear. Rolling Stone calls it New Orleans R & B at its most swinging. The All Music Guide calls it great party music. Whatever you call it, we just bet you'll be glad to be in the room and go home a little lighter in your step.
Led by singer/guitarist Tommy Malone and accordionist John Magnie, the Subdudes draw most of their inspiration from the sounds of their native New Orleans, blending blues, gospel, funk and R & B with their own harmony vocals; their sound is also notable for the band's substitution of a tambourine player, Steve Amedee for a drummer. Tim Cook rounds out the band on bass.