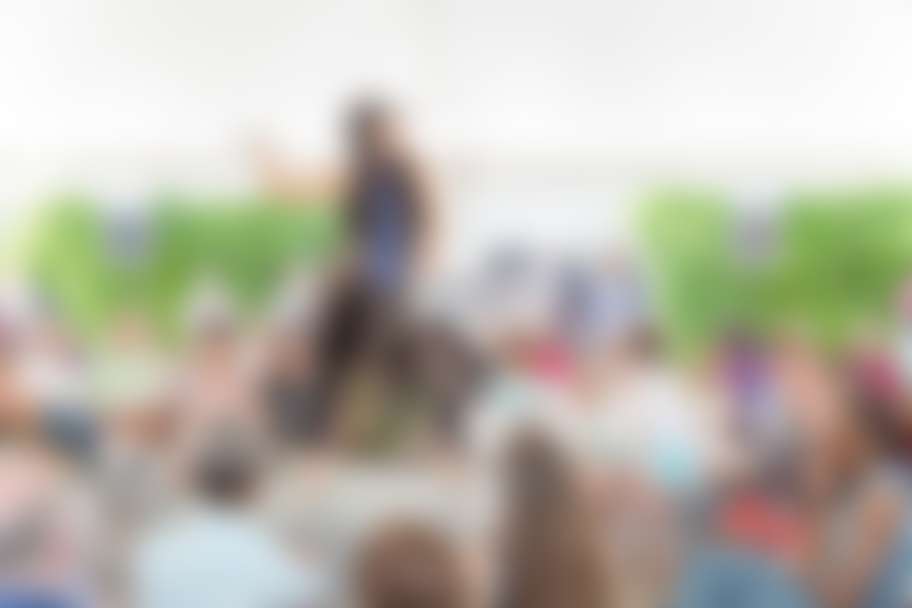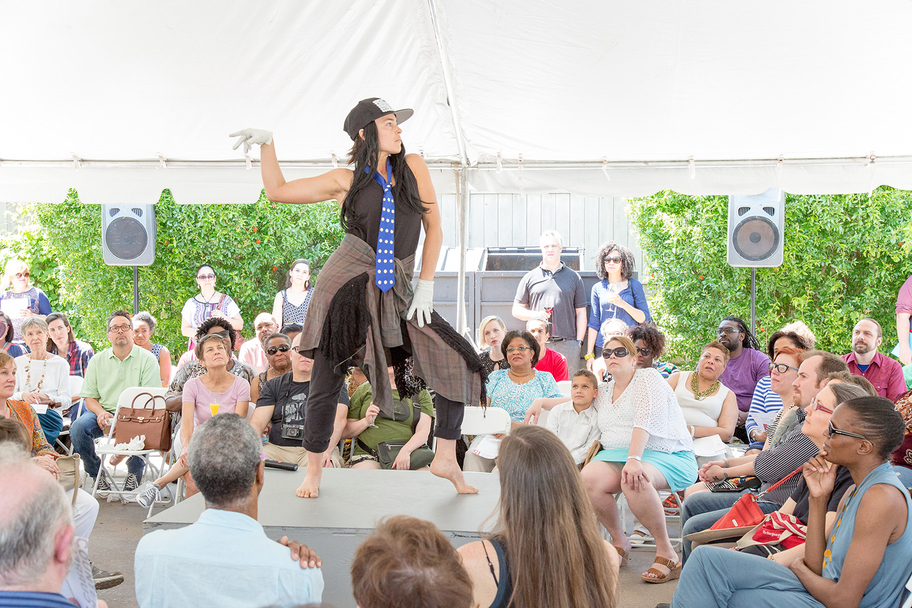 What kind of dance can you make on a 4' x 4' stage?
Ten choreographers take on the challenge, creating ten short dances on one very small stage, a raised cube in a large white room, with audience surrounding it like a boxing ring. With each dance, the performers take the stage under the glare of lights and anticipation of a sometimes raucous audience. From dance to dance the tension ratchets up: how will the next performance rise to the challenge and change your perception of space and movement? This year, Ten Tiny Dances adds a new element, the pairing of each artist with video. Now, all around the audience video projections take over the walls, putting the audience in their own cube.
Ten Tiny Dances® is a demonstration of how confined space becomes a conduit for creativity and innovation. In the end, what audiences remember is not the feeling of how small the stage is, but how limitless the performances are. The ability of bodies and images to create an artistry that goes well beyond physical confines. As a result, audience perceptions are expanded from the limited to the limitless.
Choreographers include: Abijan Johnson + Lovie Olivia, Anthony Hawley, Hillerbrand+Magsamen, Jaime Frugé, Joel Rivera, Nick Vaughn + Jake Margolin, Open Dance Project, Urban Souls, Teresa Chapman, Zoukak Theater Company.
Ten Tiny Dances® was created in Portland, Oregon, in 2002 and continues to be produced by founder Mike Barber and others, by permission. See tentinydances.org for more information.