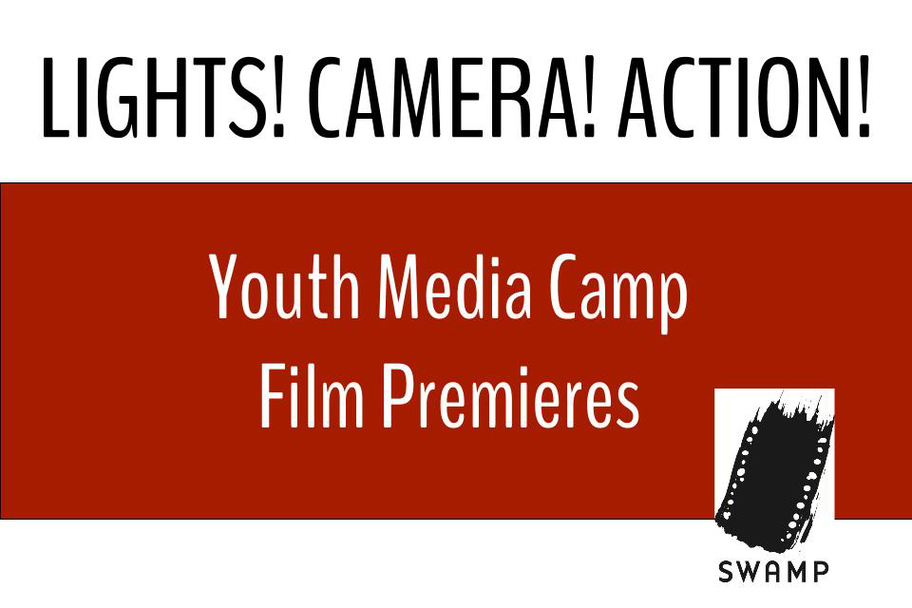 Join SWAMP to see the talented works created by students during our Youth Media Camps.
Come out and support our young filmmakers!
About the program
Every summer, SWAMP offers young film enthusiasts the opportunity to learn about filmmaking through our Youth Media Camps. Students learn how to make movies, communicate clearly, and also how to resolve differences through collaboration.
This year there were two camps: Documentary and Narrative.
The students in the Documentary Camp worked with AFA students in the film scoring program during the AFA's 2016 Summer Music Conservatory at Pershing Middle School.
For the Narrative Camp, students write, produce, direct and act in a short film all in one week!