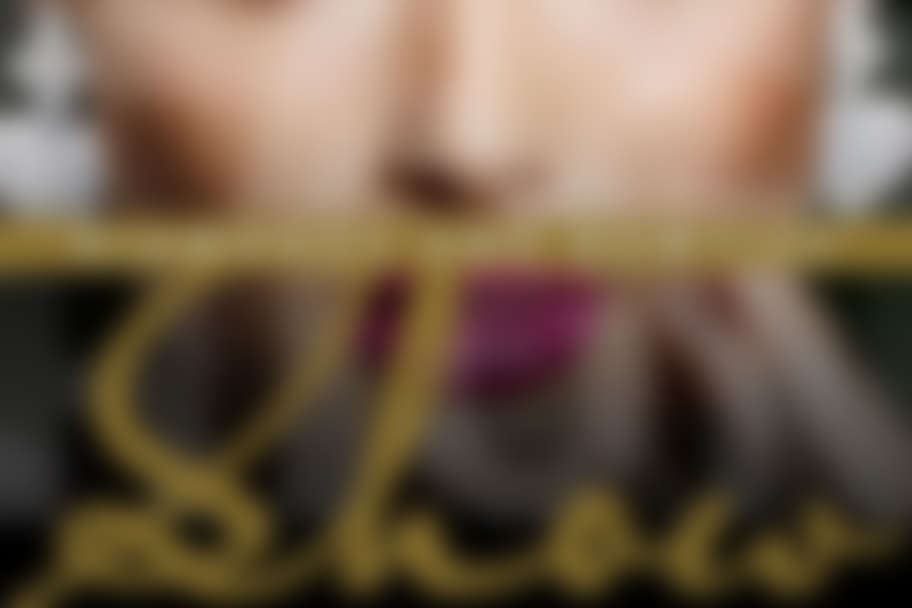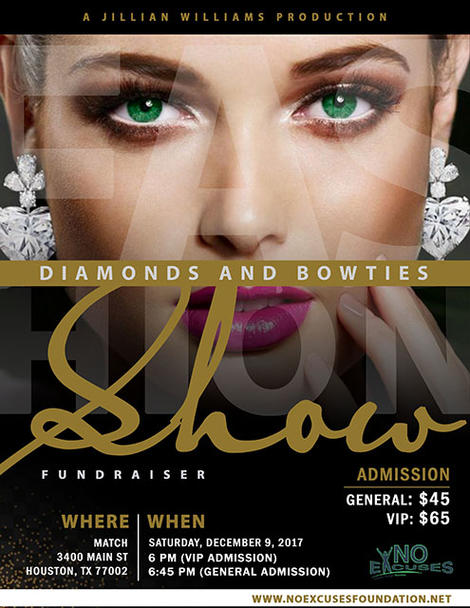 A JILLIAN WILLIAMS PRODUCTION
It's time to break out your formal wear for the 2nd Annual Diamonds and Bowties Fashion Show Fundraiser benefiting The No Excuses Foundation Scholarship Fund.
Please join us for a night of the latest fashions walking the Runway by some of Houston's top Fashion Influencers including JILLIAN GOLTZMAN, GENO SEGURA, SHEREE FREDE, IRVIN RANDLE, VANESSA GUERERRO, BRANDY G., TAMEKA WELLS, TIM THORN, FOLA LAWSON – SOUTHERN GENTS, ASHLEY DUNN and JOHN ROY as well as collections by DANNY NGUYEN COUTURE, 228 BY FLORES & YATES, MERU MERUS, STEVE GUTHRIE and more.
The fashion event with a purpose will include live performances by Rocky Banks and more, drinks, and light bites. Take part in our Silent Auction raising funds for scholarships for HSPVA and HCC Fashion Program. As well as a LIVE Auction, we will be auctioning a beautiful dress by Meru Merus!
Dress to impress as our Red Carpet correspondents Grace Brann and Orlando Herrera will be on the lookout for the BEST DRESSED!
Dress Code: Evening Gown | Suit/Tux
VIP Ticket-Entry Begins at 6 PM: $65
(includes social mixer, priority seating in first and second row, and valet parking)
General Ticket-Entry Begins at 6:45 PM: $45
(Seats available upon availability)
Please support The No Excuses Foundation Scholarship Fund by reserving your tickets and/or making a donation at www.noexcusesfoundation.net.