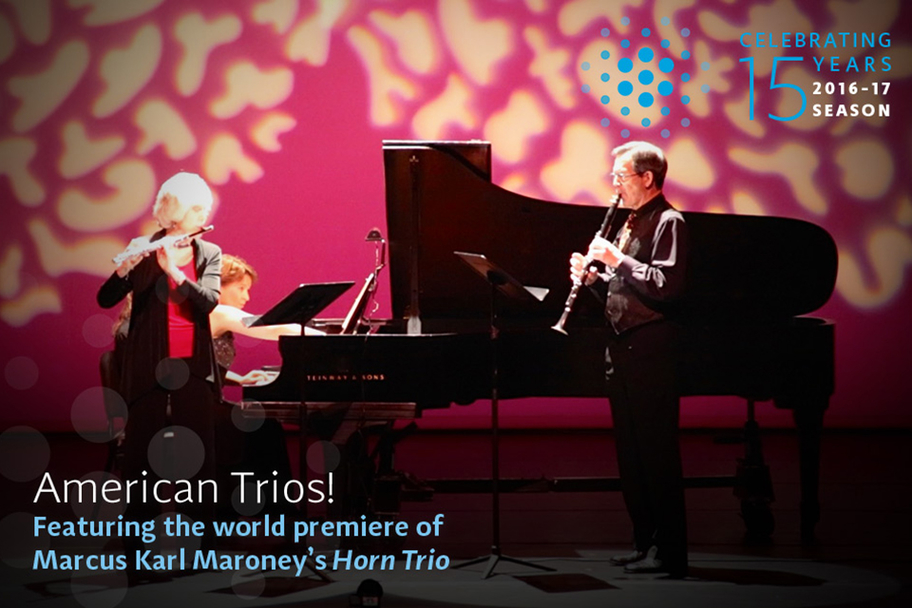 Musiqa, two-time winner of the Chamber Music America/ASCAP Award for Adventurous Programming, celebrates the trio with the world premiere of Musiqa composer Marcus Karl Maroney's "Horn Trio". Composed as a "labor of love" at the Copland House, the work builds on iconic masterpieces by Brahms and Ligeti. Ellen Taafe Zwilich, the first woman to win the Pulitzer Prize in Music, brings her distinctive voice to the stage with her "Piano Trio", which has become a mainstay of the repertoire since 1987. Lonesome Roads, a sonic travelogue by emerging compose Dan Visconti, complements John Harbison's evocative and virtuosic "Twilight Music". Plus a short film curated by Houston Cinema Arts Society.
On the Program
John Harbison: "Twilight Music"
Marcus Maroney: "Horn Trio"
Dan Visconti: "Lonesome Roads"
Ellen Taafe Zwilich: "Piano Trio"