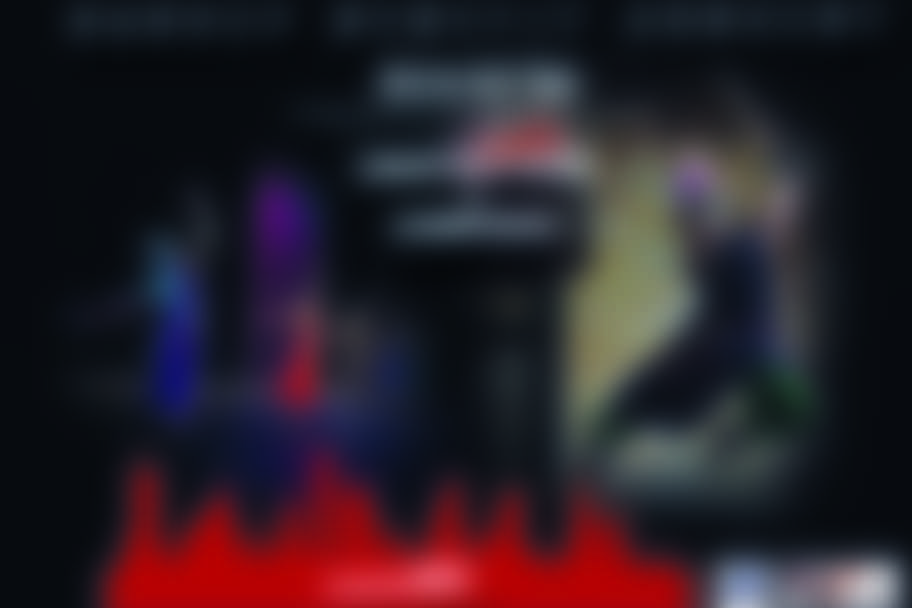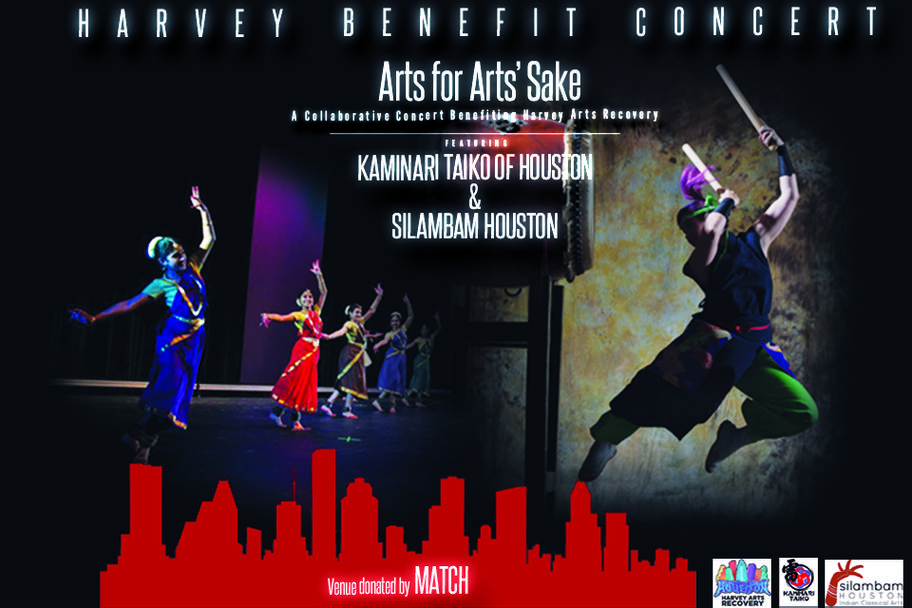 For the first time in Houston, Japanese taiko, Indian bharatanatyam, and Chinese lion dance join forces on one stage for a vibrant, exhilarating performance. Kaminari Taiko was lucky not to suffer serious damage during Harvey. We can still perform at our full strength, and we want to use our good fortune to help other artists who cannot. We are proud to partner with our friends at Silambam Houston, Lee's Golden Dragon, MATCH, and Harvey Arts Recovery to present this concert to raise funds in support of local artists. All proceeds will be donated to Harvey Arts Recovery, which supports the disaster recovery needs of the Greater Houston arts, culture, and creative community across ten counties by collecting and distributing assistance to help individual artists and smaller organizations get back on their feet.
The evening will feature captivating performances from three of Houston's top performing ensembles. Taiko is a style of Japanese ensemble drumming that combines booming rhythms and high-energy choreography. The fusion of traditional and modern musical styles brings new power to a centuries-old art form. Kaminari Taiko's performances are athletic, spiritual, toe-tapping, heart-pounding, and eye-catching, all at once -- an experience not to be missed! Indian classical dance is a complex and nuanced dance language that is thousands of years old. With intricate footwork, sculpturesque poses, captivating facial and body language, breathtaking costumes, and beautiful melodic and percussive accompaniments, Silambam Houston performers combine diverse artistically stimulating experiences into a single performance art. Renowned lion dance troupe Lee's Golden Dragon brings tradition, acrobatic feats, and comic skill together for performances that delight and amaze audiences of all ages. Performers study for years to master the grace and precision of Chinese lion dance.
Taiko, bharatanatyam, and lion dance share a foundation of joyful movement and energizing music. We're excited to present these talented artists from three of Houston's Asian-American communities in a single concert. Recovering from the damage inflicted by Hurricane Harvey will be a marathon, not a sprint. August's devastating floods destroyed artwork, tools, studios, rehearsal spaces, costumes, instruments, and vehicles. Performances were canceled and artists were displaced.
Greater Houston's diverse community of artists of all styles and backgrounds enriches our city, and we can't let that light fade. Please join us to help ensure that our artists have what they need to write, draw, compose, perform, build, and embody the art that brings joy to all our lives. Together, we are Houston Strong, and we can recover.