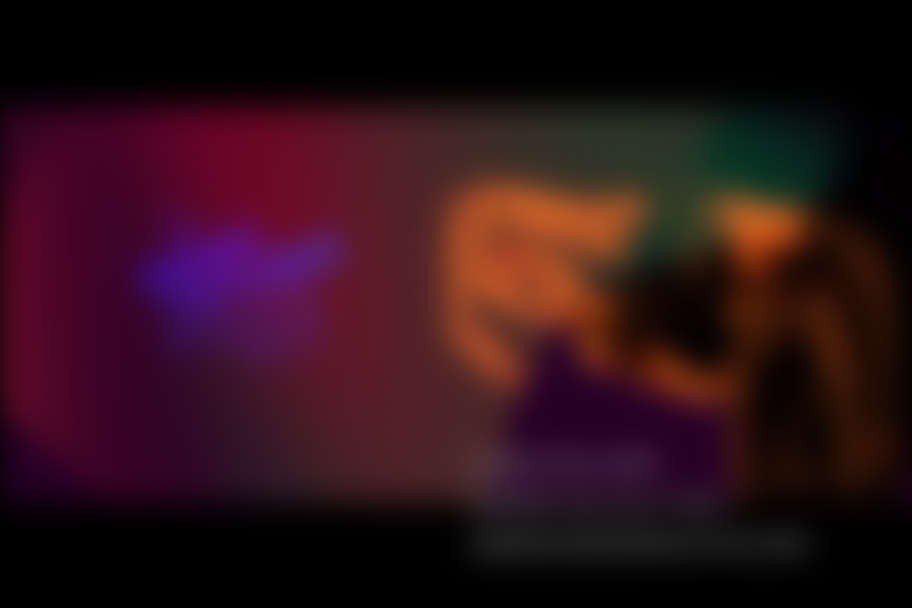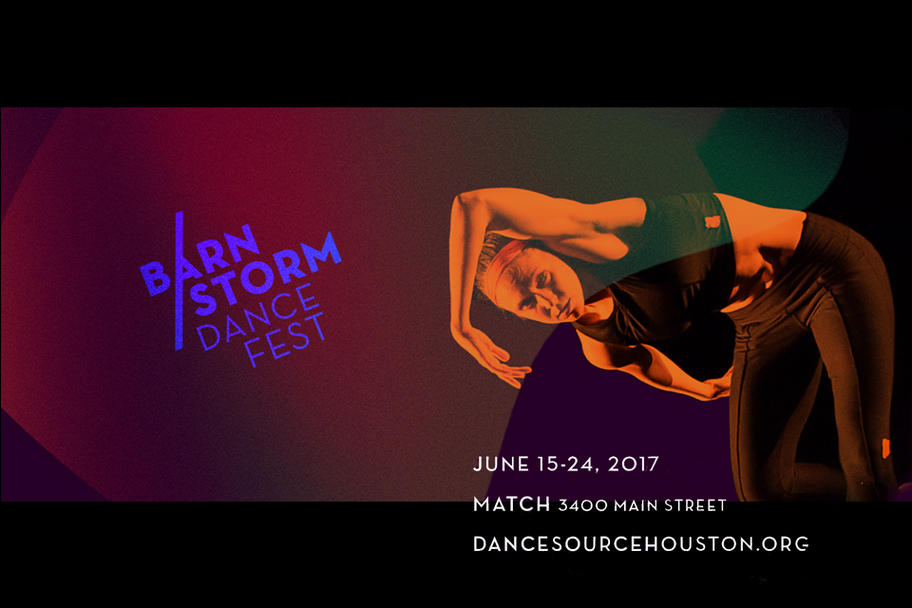 | Date | TIme | |
| --- | --- | --- |
| Thursday, Jun. 15 | 8:00 PM | |
| Friday, Jun. 16 | 8:00 PM | |
| Saturday, Jun. 17 | 8:00 PM | |
| Thursday, Jun. 22 | 8:00 PM | |
| Friday, Jun. 23 | 8:00 PM | |
| Saturday, Jun. 24 | 8:00 PM | |
Dance Source Houston presents the third annual Barnstorm Dance Fest, featuring works by 23 dance makers. The two-week, showcase style dance festival, will highlight the breadth and quality of contemporary dance in Houston.
The roster of participants is spread across three unique programs, offering audiences a full sampling of Houston-based artists, as well as choreographers from across the region and nation. Festival participants were curated from an overwhelming number of applicants by a panel of leaders in the field. The diverse selection of genres featured in this year's festival includes ballet, Kathak, modern, Bharatanatyam and contemporary.
Dance Source Houston's five current Artists In Residence (AIR) will present the work they have been developing over the course of the 2016-17 residency term, which has provided the artists with free rehearsal space, professional development workshops, and proposal writing assistance. Program B, to be performed June 16 & 23, will feature new works by AIRs Laura Harrell, Tyesha Lewis, Jennifer Mabus, Felicia Thomas and Heather vonReichbauer.
In addition to a wealth of local artists, ranging from emerging to established, the festival also includes out-of-towners from Austin, Dallas and Brooklyn. "Dance Source Houston is thrilled to showcase so many Houston area choreographers while at the same time creating the opportunity for cultural exchange by including visiting artists. We hope to provide Houston-area dancers and audience members with the ability to further engage with familiar artists and at the same time expose them to more unknown dancemakers," says DSH Executive Director Mollie Haven Miller.
Barnstorm Dance Fest Schedule:
Program A - June 15 & 17
6 Degrees
ARCOS (Austin, TX)
Abijan Johnson
Brother(hood) Dance! (Brooklyn, NY)
Danielle Georgiou Dance Group (Dallas, TX)
Group Acorde
Nritya Dance Company
Open Dance Project
Tawnya Kannarr
Program B - June 16 & 23
Laura Harrell
Ty Lewis
Jennifer Mabus
Felicia Thomas
Heather vonReichbauer
Program C - June 22 & 24
AJ Garcia-Rameau (Austin, TX)
Bombshell Dance Project (Plano, TX)
Elijah Gibson
ENZO CELLI | Vivo Ballet
John Beasant III
Kalpana Subbarao
Kathy Dunn Hamrick Dance Company (Austin, TX)
Michelle Cantua
Timithy Holecek
Tickets: $20 any one program, $35 any two programs, $50 all three programs.
More information at www.dancesourcehouston.org.
Photo by Lynn Lane.
About the Barnstorm Dance Fest
Barnstorm Dance Fest, a two-week, showcase style dance festival, will take place in June 15-24, 2017 and will highlight the breadth and quality of contemporary dance in Houston. Featuring 23 different dance artists and companies in three unique programs, it will provide artists with an opportunity to present new work, without the burden of element of self production. The showcase style performances will give Houston's dance audiences the opportunity to discover new artists to love. In addition to performances, the festival also features workshops, master classes and artist talkbacks with Barnstorm choreographers.