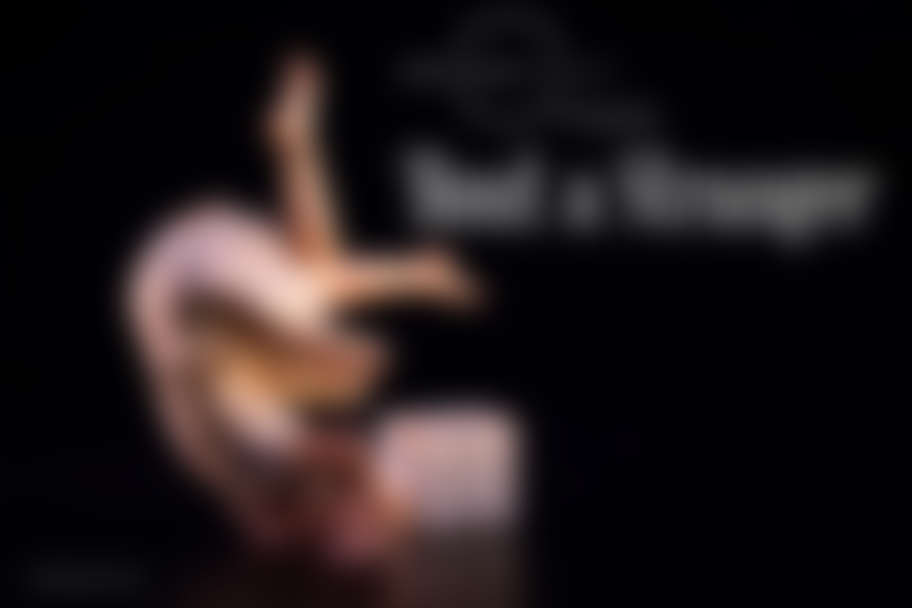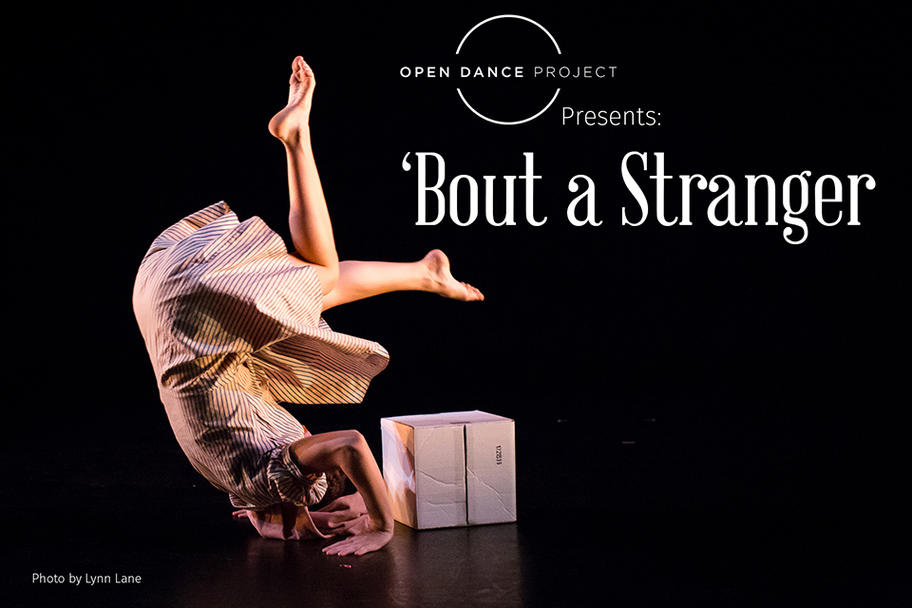 | Date | TIme | |
| --- | --- | --- |
| Thursday, Mar. 16 | 7:00 PM | |
| Friday, Mar. 17 | 7:00 PM | |
| Friday, Mar. 17 | 9:00 PM | |
| Saturday, Mar. 18 | 7:00 PM | |
| Saturday, Mar. 18 | 9:00 PM | |
| Thursday, Mar. 23 | 7:00 PM | |
| Thursday, Mar. 23 | 7:00 PM | |
| Thursday, Mar. 23 | 9:00 PM | |
| Friday, Mar. 24 | 7:00 PM | |
| Friday, Mar. 24 | 9:00 PM | |
| Saturday, Mar. 25 | 7:00 PM | |
Created by Open Dance Project with choreographic direction by Annie Arnoult and music direction by Garreth Broesche
Standby Process
If your desired performance date is sold out, you can purchase a standby ticket during our box office hours by calling the box office at (713) 521-4533 or in person. For full information on how standby works, please visit our box office information page.
---
Open Dance Project's "'Bout a Stranger" transforms the black box theater at MATCH into a three dimensional mediascape that chronicles the "dust bowl troubadour's" dynamic personal and creative life in movement, text, song and video. Beyond Guthrie's music, "'Bout a Stranger" draws on and incorporates excerpts from the "Woody and Lefty Lou Show," Guthrie's poetry and columns in mainstream and leftist media, recorded interviews by Alan Lomax, excerpts from Woody Guthrie's autobiography, _Bound for Glory_, and extensive liner notes, sketches and artwork that accompanied the artist's published recordings.
Fusing Open Dance Project's expressive athleticism with gesture and task oriented movement derived from the repetitive labor of 1930s and 40s farm and factory workers, the physical language of "'Bout a Stranger" moves seamlessly between the contemporary aesthetic of the performance and its historical source. Image, sound and text derived from the original source material pepper the set, sound and projection design, serving as touchstones of literal meaning that anchor and guide the unseated audience members as they roam in and amongst the performers, determining their own vantage point and distance from the action. The performance features an original score and Guthrie favorites performed live by UH American Roots Ensemble under the direction of Garreth Broesche.
Annie Arnoult (Choreographer), Garreth Broesche (Music Director), Lauren Cascio (Props), David Deveau (Lighting and Projection Design), Bryan Ealey (Sound Design), Ashley Horn (Costume Design), Ryan McGettigan (Set Design), Laura Harrell (Company Management), Christina Maley (Stage Management)
Created and Performed by: Garreth Broesche, Joshua DeAlba, Brittany Deveau, Abby Flowers, Elizabeth "Nalley" Grossberg, Justin Grubbs, Emily Hardey, Tehillah Joy Hartmann, Zach Lacy, Taylor McAnulty, Seth McPhail, Alisa Mittin, Alonzo Moore, Stacy Skolnik, Joseph Stevens, Davis Stumberg, Juan Ventura, Sarah Lyman
Annie Arnoult is a recipient of an Individual Artist Grant Award. This grant is funded by the City of Houston through Houston Arts Alliance.