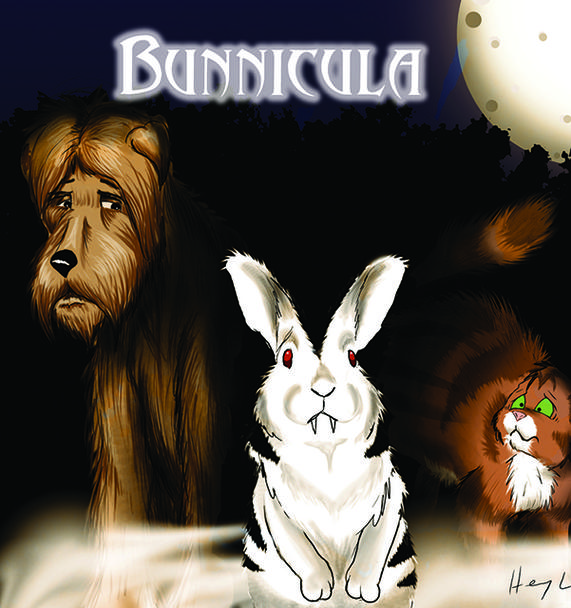 | Date | TIme | |
| --- | --- | --- |
| Friday, Apr. 14 | 10:30 AM | |
| Sunday, Apr. 23 | 12:30 PM | |
| Sunday, Apr. 23 | 3:30 PM | |
| Sunday, Apr. 30 | 12:30 PM | |
| Sunday, Apr. 30 | 3:30 PM | |
| Saturday, May. 6 | 11:00 AM | |
| Saturday, May. 6 | 2:00 PM | |
| Saturday, May. 13 | 11:00 AM | |
| Saturday, May. 13 | 2:00 PM | |
| Saturday, May. 20 | 11:00 AM | |
| Saturday, May. 20 | 2:00 PM | |
Main Street Theater Box Office: (713) 524-6706
"Today, vegetables. Tomorrow, the world!"
When all of the vegetables in the house start turning white, Harold the Dog and Chester the Cat try to alert the Monroe family to the possibility that the bunny they brought home from the movie house (where they saw Dracula) might actually be a vampire bunny! This spirited musical tale of mystery will thrill children and animals alike with something they can really sink their teeth into.
Recommended for First Grade and up.
Children under the age of 3 (including sleeping babies) are not allowed in the theater.