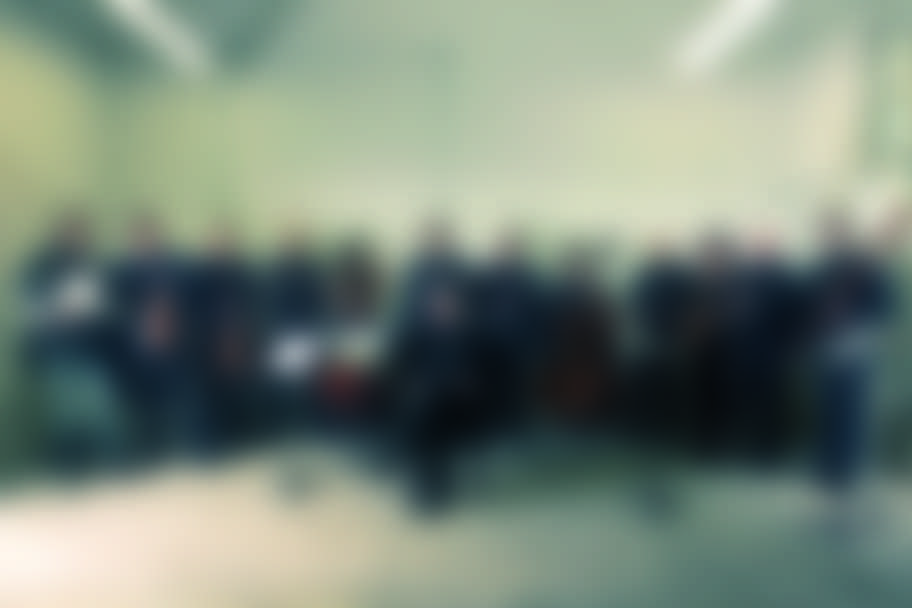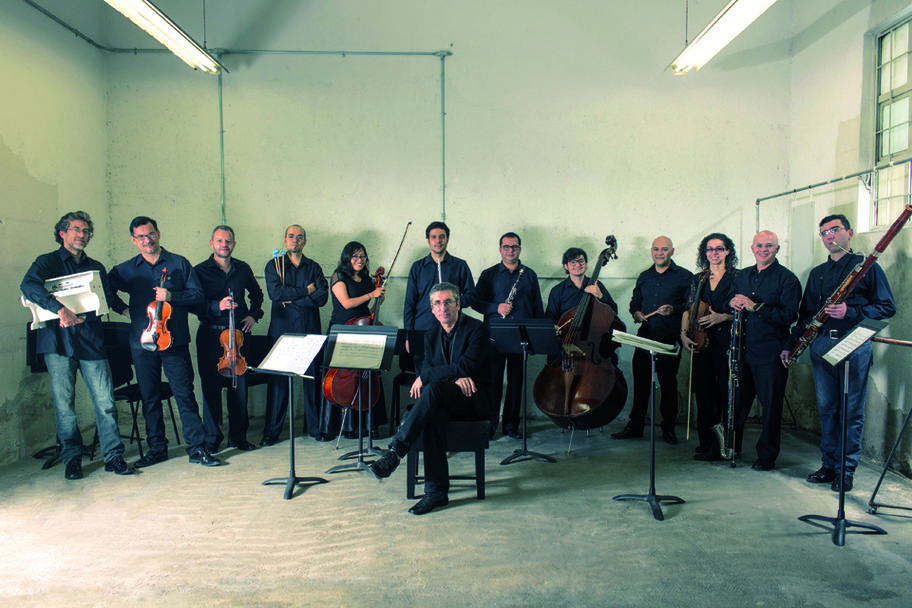 This September Nameless Sound will present three distinct performances in three venues featuring Mexico City's Ensamble CEPROMUSIC. Founded in 2012, CEPRO has not only become Mexico's most prominent professional ensemble for the performance of 20th century notated repertoire, but the 15-piece group has also the played the crucial role of performing works of new and experimental music by living Mexican composers, including almost 100 original works.
But in its short history, CEPRO has approached something else quite unique in their field, accomplishing something rare for a large ensemble of classically-trained virtuosi. In addition to interpreting complex notated works, CEPROMUSIC has evolved into an ensemble that also improvises. In performances of open form pieces by the likes of Pauline Oliveros, Cornelius Cardew, and collaborations with artists such as John Butcher and Christian Wolff, Ensamble CEPROMUSIC is becoming the uncommon group executing music both "on and off the page". In Fall 2016, Nameless Sound Director David Dove was in residence with the ensemble for one week in Mexico City, intensively workshopping improvisational strategies in preparation for a concert of completely free improvisation. It was a risky undertaking, with the general rule of thumb being that the larger an improvising ensemble, the more diminishing the odds are of a coherent piece of music. But improvisation inherently involves risk, and perhaps, riskier odds may also yield greater returns.
The success of this concert in Mexico planted the seed for CEPROSOUND. A 20-piece ensemble featuring 10 CEPRO musicians and 10 Houston-based Nameless Sound artists will play two concerts. At MECA on Friday, September 15th, the musicians will perform in combinations of smaller ensembles. On Sunday, September 17th, the 20 musicians will perform as an orchestra in a concert of free improvisation, a chancy yet exciting prospect.
In addition to the two concerts combining CEPRO with Nameless Sound musicians, Ensamble CEPROMUSIC will perform a special program of modern Mexican composers at the Museum of Fine Arts Houston in conjunction with their landmark exhibition Paint the Revolution: Mexican Modernism, 1910–1950. In a performance titled Hear the Revolution, Ensamble CEPROMUSIC will present works by Mexican composers who worked during the period covered in the exhibition. Under the direction of CEPROMUSIC Artist Director José Luis Castillo, the program will include pieces by Silvestre Revueltas, Rodolfo Halffter, Carlos Chávez, and Manuel Enríquez, as well as an orchestration of revolutionary corridos. This special concert will be presented in the galleries of the Museum of Fine Arts Houston, among the works of the exhibition on Mexican Independence Day, September 16, at 3pm.
CEPROSOUND will feature:
Orlando Aguilar (Mexico City) – percussion
Carla Benítez (Mexico City) – violin
Leonardo Chávez (Mexico City) – violin
Juan José García (Mexico City) – double bass
Gonzalo Gutiérrez (Mexico City) - piano
Carlos Lot (Mexico City) – violin
Roxana Mendoza (Mexico City) – cello
Luis Mora (Mexico City) – clarinet, bass clarinet
Diego Morábito (Mexico City) – flute
Alena Stryouchkova (Mexico City) – violin, viola
Ryan Edwards (Houston) – guitar, voice
Sonia Flores (Houston) – voice, double bass
Jason Jackson (Houston) - saxophones
Justin Jones (Houston) - voice
Lisa Harris (Houston) - voice
John Kennedy (Houston)– percussion, electronics
Rebecca Novak (Houston) – cornet, objects
Co-presented by MECA.
CEPROSound is supported in part by the National Association of Latino Arts and Cultures, Southwest Airlines, and the Ford Foundation through a grant from the NALAC Transnational Cultural Remittances Grant Program.