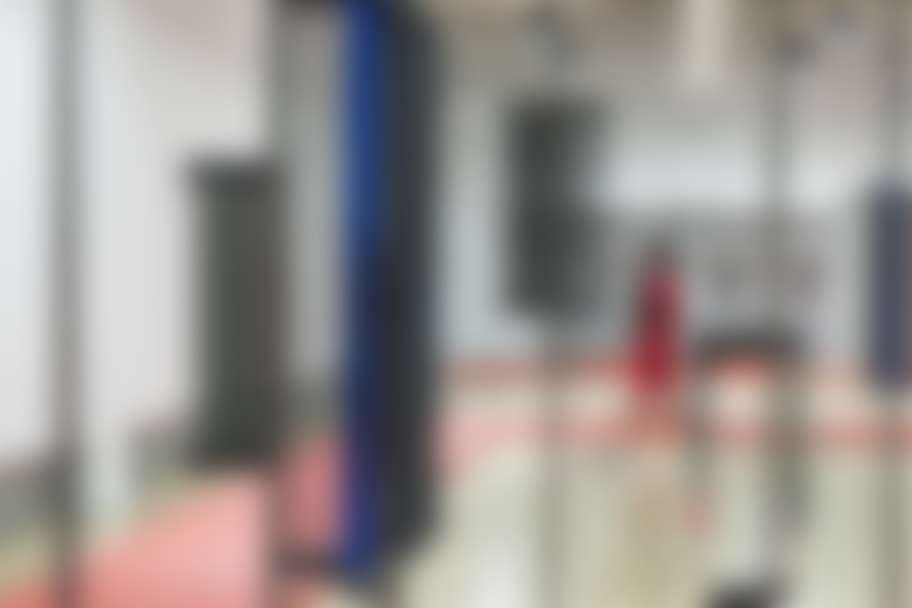 | Date | TIme | |
| --- | --- | --- |
| Friday, Jan. 20 | 7:00 PM | |
| Saturday, Jan. 21 | 12:00 PM | |
| Wednesday, Jan. 25 | 12:00 PM | |
| Thursday, Jan. 26 | 12:00 PM | |
| Friday, Jan. 27 | 12:00 PM | |
| Saturday, Jan. 28 | 12:00 PM | |
| Wednesday, Feb. 1 | 12:00 PM | |
| Thursday, Feb. 2 | 12:00 PM | |
| Friday, Feb. 3 | 12:00 PM | |
| Saturday, Feb. 4 | 12:00 PM | |
| Wednesday, Feb. 8 | 12:00 PM | |
| Thursday, Feb. 9 | 12:00 PM | |
| Friday, Feb. 10 | 12:00 PM | |
| Saturday, Feb. 11 | 12:00 PM | |
| Wednesday, Feb. 15 | 12:00 PM | |
| Thursday, Feb. 16 | 12:00 PM | |
| Friday, Feb. 17 | 12:00 PM | |
| Saturday, Feb. 18 | 12:00 PM | |
| Wednesday, Feb. 22 | 12:00 PM | |
| Thursday, Feb. 23 | 12:00 PM | |
| Friday, Feb. 24 | 12:00 PM | |
| Saturday, Feb. 25 | 12:00 PM | |
| Wednesday, Mar. 1 | 12:00 PM | |
| Thursday, Mar. 2 | 12:00 PM | |
| Friday, Mar. 3 | 12:00 PM | |
| Saturday, Mar. 4 | 12:00 PM | |
| Wednesday, Mar. 8 | 12:00 PM | |
| Thursday, Mar. 9 | 12:00 PM | |
| Friday, Mar. 10 | 12:00 PM | |
| Saturday, Mar. 11 | 12:00 PM | |
| Wednesday, Mar. 15 | 12:00 PM | |
| Thursday, Mar. 16 | 12:00 PM | |
| Friday, Mar. 17 | 12:00 PM | |
| Saturday, Mar. 18 | 12:00 PM | |
Opening Reception
Friday, January 20
6 PM to 7 PM: Members' Preview & Artist Talk
7 PM to 8:30 PM: Public Reception
Gallery Hours
Wednesday to Thursday: 12 PM to 6 PM
Friday to Saturday: 12 PM to 8 PM
Only in Your Way is the first collaborative two-person exhibition between New York-based artists Kate Gilmore and Heather Rowe. The exhibition includes newly commissioned, site-specific sculptural works, installation, and a live durational performance.
Only in Your Way features distinct new works by each artist, conceived to be in conversation with each other utilizing the gallery space and considering ideas about sculptural objects and architecture in relation to the female body. Gilmore, a performance, video, and installation-based artist, explores issues related to identity, gender, power, and endurance in her work. Rowe's work lies at the intersection of sculpture, architecture and installation, often building upon cinematic experience through the framing of space and rhythmically constructed form.
ABOUT THE ARTISTS
Kate Gilmore was born in Washington D.C. in 1975 and lives and works in New York, NY. Gilmore received her MFA from the School of Visual Arts, New York, NY (2002) and her undergraduate degree from Bates College, Lewiston, ME (1997). She has participated in the 2010 Whitney Biennial, Whitney Museum of American Art; The Moscow Biennial, Russia (2011); and PS1 Greater New York, MoMA/PS1 (2005 and 2010), in addition to solo exhibitions at the Everson Museum of Art, Syracuse, NY (2016); The Aldrich Contemporary Art Museum, Ridgefield, CT (2014); MoCA Cleveland (2013); Public Art Fund, Bryant Park, NY (2010); and Institute of Contemporary Art, Philadelphia (2008). She has been the recipient of international awards and honors and her work is in the collection of several major museums including the Museum of Modern Art; Whitney Museum of American Art; Museum of Fine Arts, Boston; the Weatherspoon Art Museum, Greensboro, NC; San Francisco Museum of Modern Art; and the Museum of Contemporary Art, Chicago. Gilmore is an Associate Professor of Art and Design at Purchase College, State University of New York.
Gilmore's current artistic practice includes the orchestration of large-scale installations and live public performances that use the female body as a site for the articulation of identity, labor, and endurance. In recent years, her practice has evolved to include large-scale public performances in which she directs the actions of female protagonists, as well as durational gallery performances in which the action is repeated over the course of multiple weeks. Her juxtaposition of bulky, brightly colored sculptural objects with female bodies evokes ideas of confrontation and stamina. Audience members are left questioning the definition of female labor, in addition to considering the work as an intimate portrait of struggles to overcome, be they emotional, psychological, or physical.
Heather Rowe is a New York-based artist who received her MFA from Columbia University. She has exhibited in numerous museums and galleries including PS1/MoMA, Long Island City; the Indianapolis Museum of Art; the Contemporary Arts Center, Cincinnati; UMMA/University of Michigan Museum of Art, Ann Arbor; Galerie Zink, Berlin; D'Amelio Terras, New York; Michael Benevento Gallery, Los Angeles; Ballroom Marfa, TX; Andrea Rosen, New York; White Columns, New York; and Artists Space, New York. In 2008, her work was featured in the Whitney Biennial. Most recently, she installed a large-scale solo outdoor project at Socrates Sculpture Park in Long Island City, and presented solo exhibitions at James Cohan Gallery and Lucien Terras in New York City.
Rowe investigates the intersections of sculpture, installation, and architecture. Using familiar construction materials, glass, and mirrors she creates sculptures that express fragility within a rigid, formal geometry, often with an illusion of possible collapse. Her reference points include both architecture and cinema, particularly psychological thrillers, horror movies, and the paranoia films of the 1970's. Rowe creates distorted and fragmented space that results in an elegant conceptual problem of looking and seeing, reminding the viewer to be acutely aware of the framing devices that shape our perception of the world.
SUPPORT
Only in Your Way is supported by the National Endowment for the Arts, Texas Commission on the Arts, and the City of Houston through the Houston Arts Alliance. DiverseWorks is a Partner of the Visual Artists Network (VAN). This project is made possible in part through support from the Visual Artists Network Exhibition Residency, which is a program of the National Performance Network. Major contributors are the Andy Warhol Foundation for the Visual Arts, the Joan Mitchell Foundation, the Ford Foundation, and the Pollock-Krasner Foundation. For more information: www.npnweb.org.
DiverseWorks Season Sponsors: The Brown Foundation, Inc., The Cullen Trust for the Performing Arts, Houston Endowment, The Andy Warhol Foundation for the Visual Arts, and the Wortham Foundation.