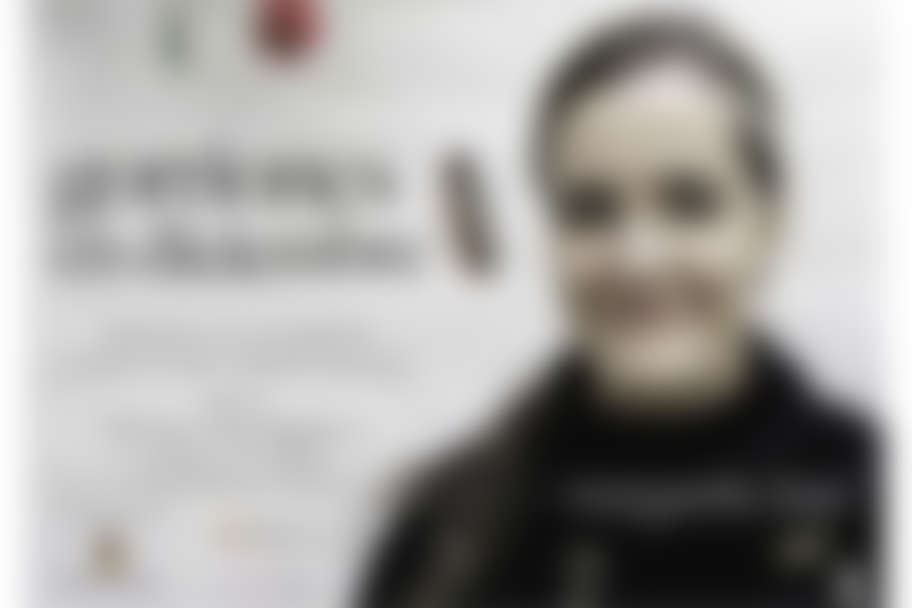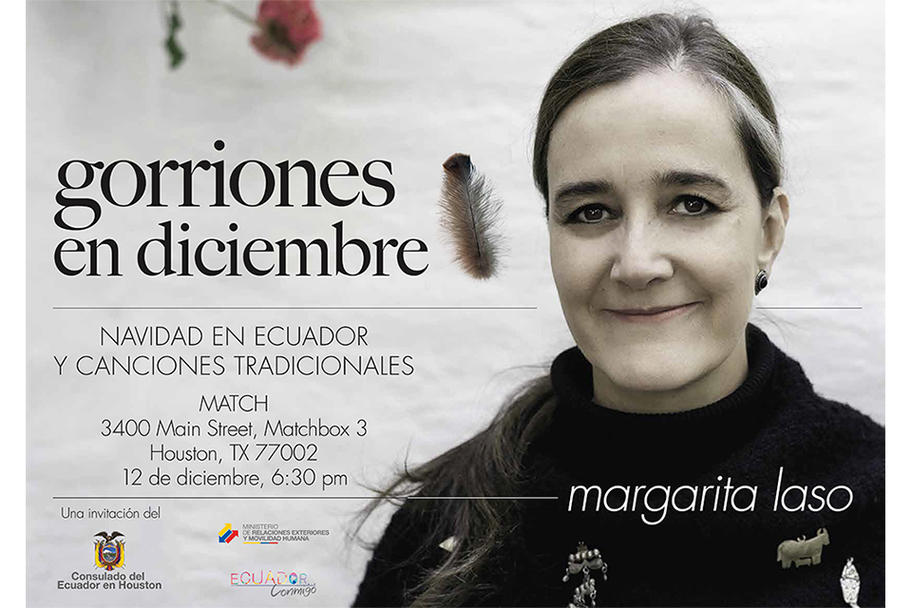 Standby Process
If your desired performance date is sold out, you can purchase a standby ticket during our box office hours by calling the box office at (713) 521-4533 or in person. For full information on how standby works, please visit our box office information page.
---
Although song has accompanied her throughout her life, Margarita Laso has toured the Ecuadorian stages for the last 30 years. In this time she has traveled all over Ecuador and has recorded more than 180 songs on 13 discs: pasillos, boleros, tangos, Christmas songs, lullabies, and especially the beloved national music. In her work with the Ecuadorian popular music, the Quito artist has combined the treasure of tradition with the work of contemporary composers, the genres of our heritage, with the creation and valuable songs of the national songbook. With 5 published poetry books, Margarita Laso is also the author of some songs and her poetry appears in international translations and anthologies.
Both her recitals and her records, (Apostemos que me caso, Más bueno que el pan, El canelazo, Corazoncito, Allá te esperaré), always accompanied by the talent of extraordinary musicians, have earned her a place in the heart of the Ecuadorian public and they have taken to present their songs, productions and assemblies beyond the Ecuadorian borders.
Gorriones en diciembre, Houston -
Thanks to the Consulate of Ecuador, Margarita Laso will present the Gorriones recital in December, in the city of Houston.
Accompanied by Pablo Valarezo, percussionist whose specialty is the marimba, arranger and musical director; Julio Andrade, musician of the Quito guitar and bandolín; Antonio Cilio, percussionist and multi-instrumentalist, performer of Andean aerophones, payas, rondadores; and David Cunalata, in charge of the bass and choirs, the singer will offer a recital of Ecuadorian songs in Houston. Endearing classics of national music and some themes of Ecuadorian Christmas make this Gorriones en diciembre a gift for Ecuadorians living in Texas and friends of the Consulate of Ecuador.