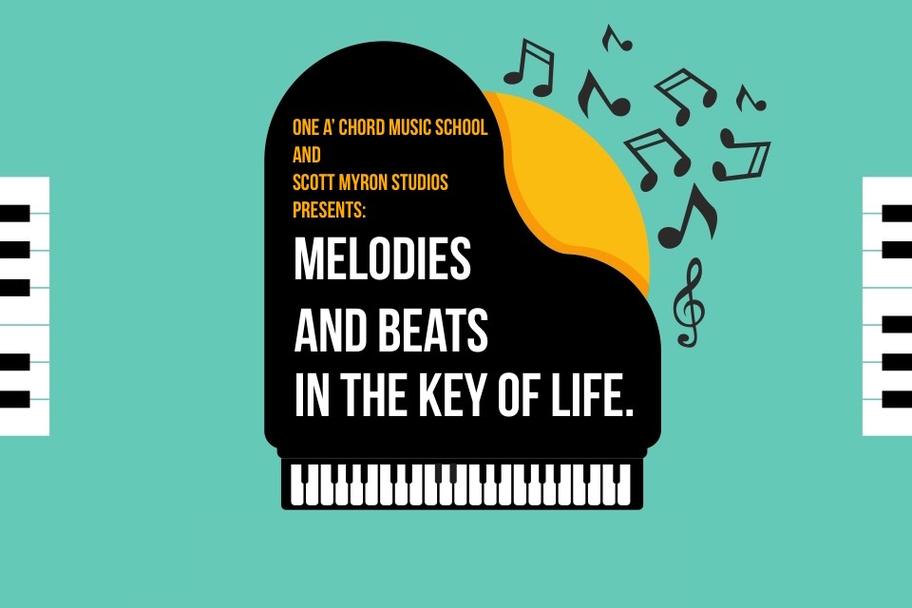 Directed by Krystal J. Holmes & Scott Myron
The students of Scott Myron Studios and One A' Chord Music School join forces, along with guest artists, to bring you Melodies and Beats In the Key of Life. From Bach to Miles Davis, to Queen.....folk to pop, country to hip-hop, whether live or programmed, music is the paintbrush that adds color and character to our hearts and minds.
Art and music go hand in hand, and will be combine to aid in the creative expression during this performance. Young performers as young as 5 years old will demonstrate their ability to create and express the music they play!