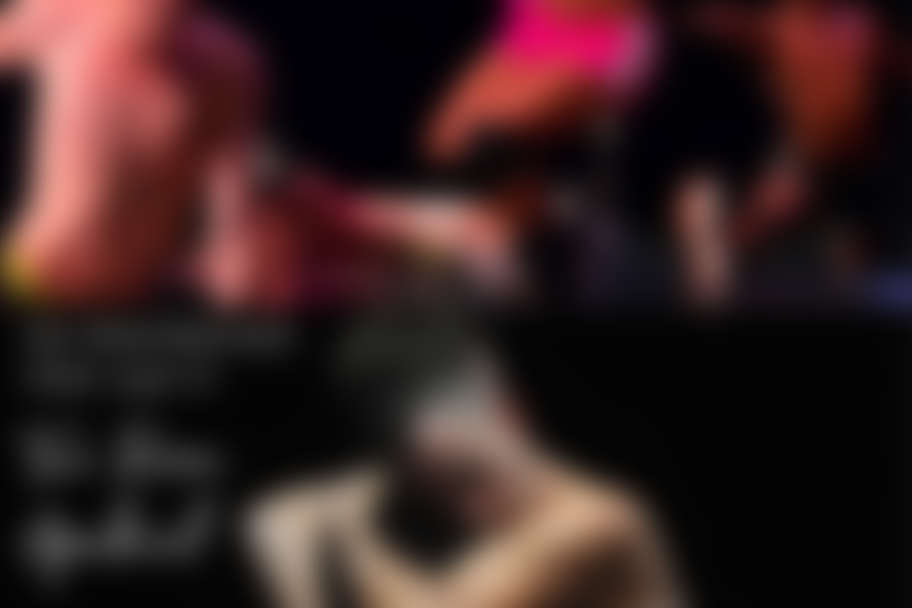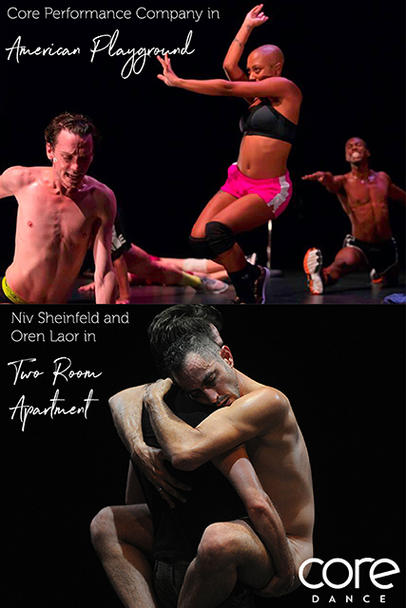 richly-layered, boundary blurring, contemporary dance and physical theatre from Israel
Opening Reception
Thursday, February 15 at 7 PM
Held by the Consulate General of Israel of the Southwest
---
American PlayGround TRAILER from CORE Dance on Vimeo.
Two Room Apartment - trailer from Niv Sheinfeld & Oren Laor on Vimeo.
"American Playground," a new work by Niv Sheinfeld and Oren Laor, investigates multiple themes including 'body as resistance', personal authenticity and the dialogue between public and private spaces. Approximately one hour in length, the work is an active collaboration between the choreographers and the dancers, and is structured with a blend of pre-determined movement and improvised movement. The work evokes both humor and pathos, as the dancers explore the themes in partnership with one another and through the manipulation of props and costume pieces. Sheinfeld and Laor seek to coax complete authentic presence from the performers through the themes and formal structure, leaving a deeply-felt impact upon the audience.
"Two Room Apartment" brings Sheinfeld & Laor to the stage for a duet that reflects on their relationship as partners in life and as creators. Both personal and political, the work examines boundaries in various contexts: physical borders such as between territories or between two rooms, but also non-physical borders, such as the one between life and performance, and the boundaries that the individual sets for himself. The work uses a simple dance language and a minimalist aesthetic, and explores the notion of life as a framework in which a precise, almost compulsive repetition of customs and behaviors takes place. This work was chosen as Best Performance of the Year by the Israeli Dance Critics' Circle for 2013.