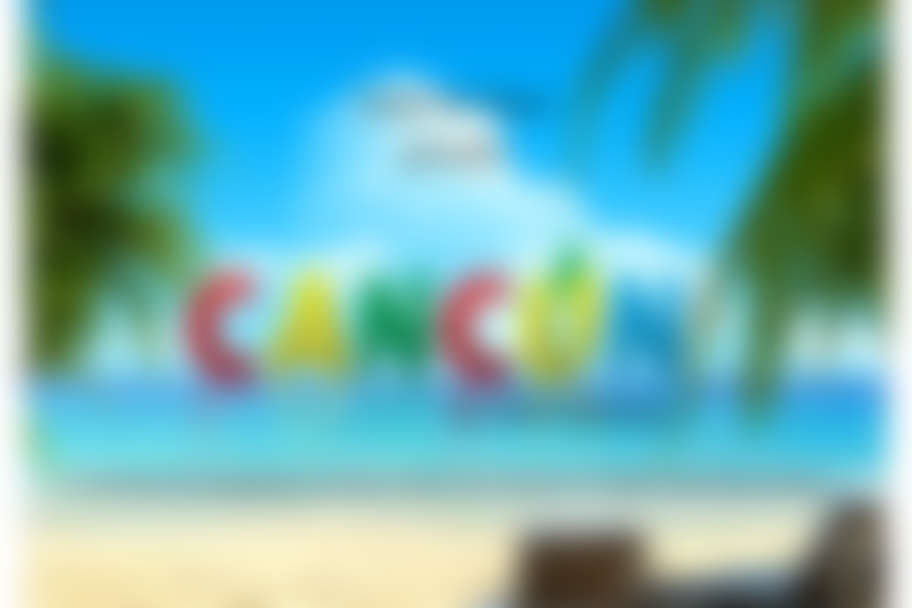 | Date | TIme | | Note |
| --- | --- | --- | --- |
| Thursday, Oct. 11 | 7:30 PM | | In Spanish |
| Friday, Oct. 12 | 7:30 PM | | Eng. Surtitles |
| Saturday, Oct. 13 | 7:30 PM | | Eng. Surtitles |
| Sunday, Oct. 14 | 3:30 PM | | In Spanish |
Upon receiving the inaugural Bridge Award (Premio Puente) at Sin Muros, the Latina/o Theater Festival held at Stages Repertory last February, Gente de Teatro (Houston, TX) celebrates its 23rd season with a second comedy from Catalan playwright Jordi Galcerán: Cancún. Every year without fail, two couples, close friends, spend their vacation in a remote location. However, what had always been a perfect scene turns into an intriguing and hilarious puzzle, drawing a thin line between fantasy and reality. In Cancún, everything seems possible, and the frustrations of every day become entangled with the dreams of what could have been.
Once again, Galcerán, the author of the widely successful The Grönholm Method (2003), seduces his audience with a fast-paced and ingenious challenge, a plot full of surprises. In Galcerán's own words, Cancún "is a popular, sophisticated comedy blending humor and reflection while eliciting both laughter and emotion."
Gente de Teatro presented Cancún on May 2018 at Rice University with great success. The play is directed once again by Marcela Salas. All performances are in SPANISH with English Surtitles on Friday and Saturday.
Cancún features Gente de Teatro cast members Sergio Amsel as Pablo, Esteban Gago as Vicente, Ana Scuseria as Laura & Claudia Soroka as Reme.
Gente de Teatro relies on the generous support of Casa Argentina de Houston and the Consulate General of Argentina in Houston.
INFORMATION
Website: www.gentedeteatro.org
Email: mail@gentedeteatro.org
Phone: (713) 826-0445 or (713) 410-8370
AUDIENCE FEEDBACK
I thought the play was fabulous, not just because it's so funny, but also because of the unexpected message. I think it was the best of all your plays so far!…Congratulations! I hope you stage it again because I'd love to see it once more (B.S.)
I love how this group brings in plays that I haven't heard of and which are always a little different. The acting was wonderful, and I really enjoyed myself. I never regret going to any of these shows! (C.G.)
You did it again! Great acting and good casting… Thank you for such fun yet "existential" moments. We kept talking about the play for hours… (R.d.V., M.R)
…I'm really the one feeling both honored and rewarded to be able to witness such a performance. It was wonderful! I truly enjoyed it. As usual, you were all excellent. I'm already spreading the word for others to go see it in the fall (J.N.)
Cancún was really interesting! I loved the playwright's trick that at the end of the day you really don't know… really don't know the truth. Besides, great performances!… What truly fascinates me is Gente de Teatro's selections. They are invariably appealing, yet there is always a solid background to them… (R.M.S)
Great play! You made me laugh, think. Excellent! The acting: magnificent! Let the successes keep on rolling! (C.G.)
PLAYWRIGHT: JORDI GALCERÁN
Jordi Galcerán (Barcelona, 1964) is one of Spain's leading playwrights from Catalonia. He won several awards. PARAULES ENCADENADES (WORD PLAY) (1995) won the 20th Born Theatre Award (organized by the Artistic Circle of Ciutadella, Menorca) and the Serra d'Or Critics Award for Theatre in 1997. DAKOTA was awarded the Ignasi Iglésias Award in 1995 by the Institut del Teatre of the Diputació de Barcelona. Jordi has also premiered SURF (1990), FUGA (1994), GAUDI (2002), PARADIS (2000), THE GRÖNHOLM METHOD (2003), CARNIVAL (2006), CANCÚN (2008) and BURUNDANGA (2011). CREDIT (2012) won the CERES Award, for Best Playwright at the Merida Theater Festival, España (2014). THE GRÖNHOLM METHOD is his most recognized international success, with productions in over 60 countries. Jordi has translated and adapted more than twenty plays, and in addition to theater work, he has worked as a writer for several television series and has written eight feature films.