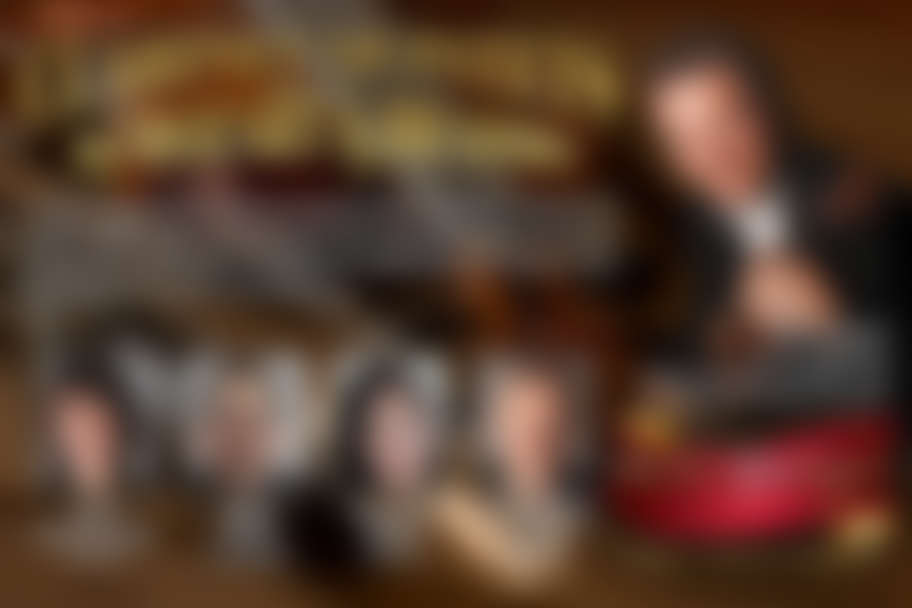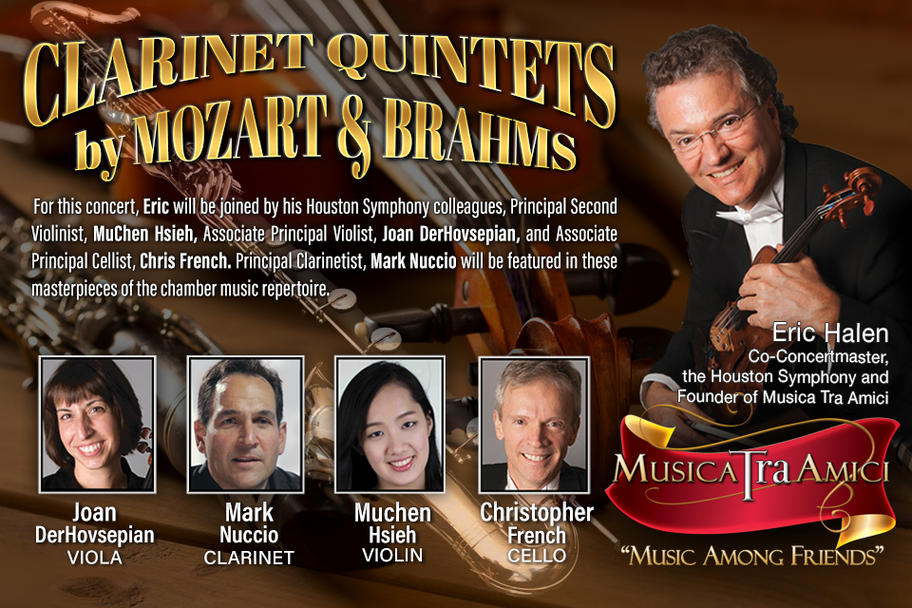 Musica Tra Amici focuses on providing intimate chamber music performances in a relaxed environment - very much like the house party environment for which most chamber music of the 18th and 19th century was originally written.
This particular performance will present the clarinet quintets by Mozart and Brahms. Instead of utilizing programs, the music being performed will be announced from the stage where the performing artists will also share with the audience interesting aspects about the compositions, composers, and the era in which the works were written.
For its performances, Musica Tra Amici is very proud to feature some of Houston's very own world-class artists. To perform these very special quintets, Musica Tra Amici Founder, Eric Halen, will be joined by some of his Houston Symphony colleagues: Mark Nuccio, Principal Clarinetist, Houston Symphony Eric Halen, Co-Concertmaster, Houston Symphony MuChen Hsieh, Principal Second Violin, Houston Symphony Joan DerHovsepian, Associate Principal Violist, Houston Symphony Chris French, Associate Principal Cellist, Houston Symphony.
As always, following the performance, there will be a reception with a light buffet and complimentary wine where patrons can meet the performing artists and mingle with the other patrons.