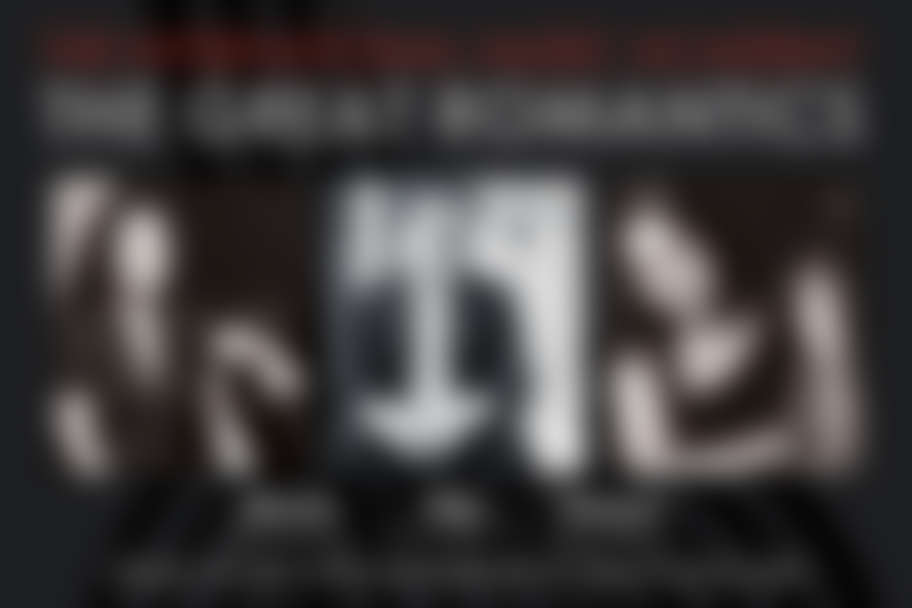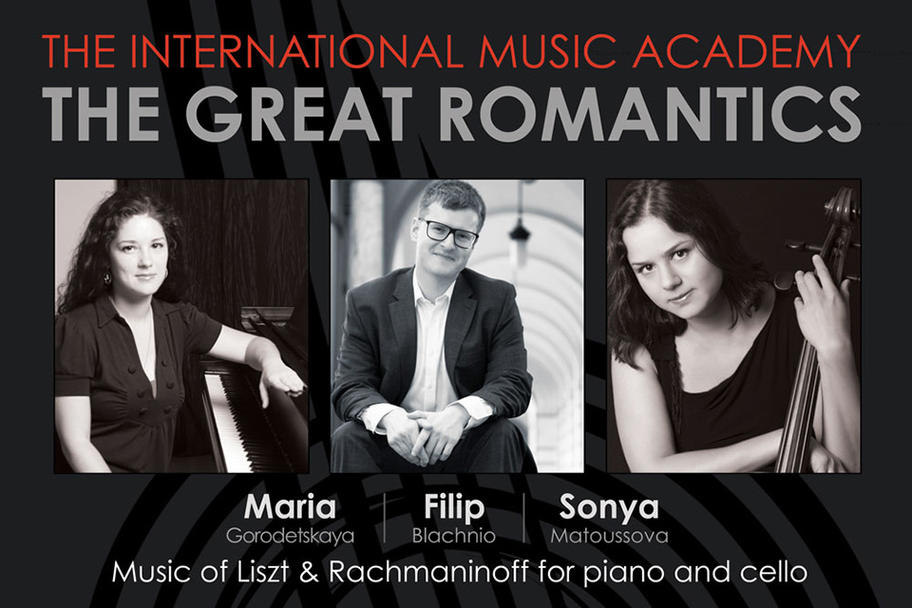 Masterpieces of Romantic Music for Piano and Cello
The Great Romantics, presented by the Faculty of the International Music Academy, is an evening of classical music for piano and cello by two composers whose works have helped us to define Romantic music.
Maria Gorodetskaya (Russia), Filip Błachnio (Poland) and Sonya Matoussova (Russia) are well known to the Houston public. They are all actively involved in the music scene of our city as performers and educators.
The works to be performed include two major sonatas from the romantic period: Liszt's Dante Sonata (for piano solo) and Rachmaninoff's Sonata for Piano and Cello op 19. The Dante Sonata explores ideas of Life and Death, God and the Devil, as one might expect in a work inspired by the composer's reading of Dante's Divine Comedy. The Sonata for Piano and Cello is one of the first works Rachmaninoff composed after his recovery from a major three-year crisis, following the disastrous reception of his first symphony. His post-crisis works became his best and most beloved compositions.
Enjoy these great works in an intimate setting and appreciate the way these composers use their works to express their ideas about the meaning of life. This concert is made possible with a grant from Brown Foundation through IMA Virtuosi Inc., providing support to young musicians and promoting the Art of Classical Music in Houston.
ABOUT THE INTERNATIONAL MUSIC ACADEMY
The International Music Academy is committed to comprehensive and expert music instruction for its students. We believe that the study of music enriches people's lives by increasing creativity, enhancing intelligence and fostering cultural appreciation. Through the work and dedication of talented teachers, the Academy provides an environment for students to enjoy personal growth, achieve their artistic potential and gain an excellent foundation for their future college study or personal enjoyment.