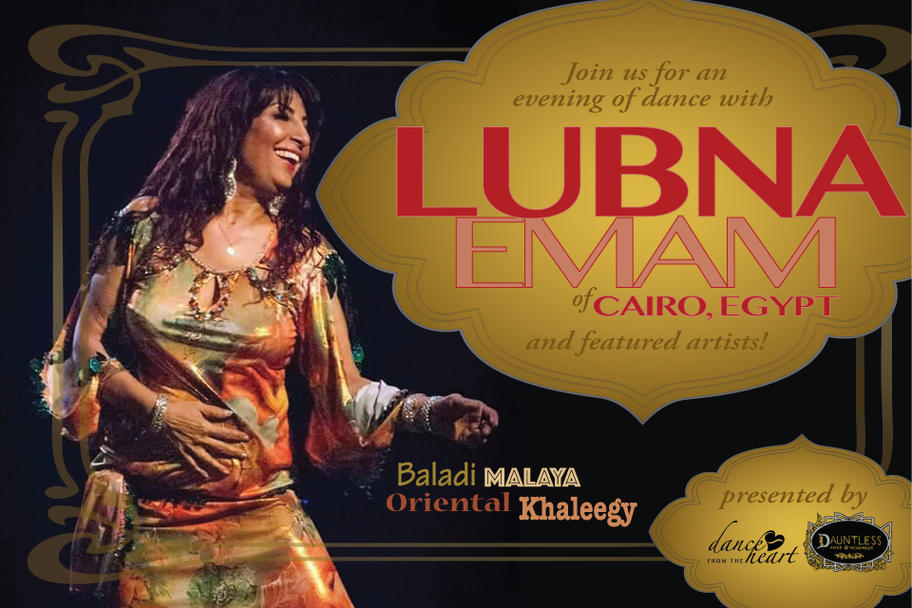 Dance from the Heart is proud to bring Lubna Emam of Cairo, Egypt to Houston for a weekend of dance, highlighted by an evening performance featuring local and visiting dancers and the Dance from the Heart resident company.
The evening will include traditional dances from Egypt and Lebanon, as well as fusion styles incorporating traditional dance vocabulary fused with western styles.
We look forward to seeing you!