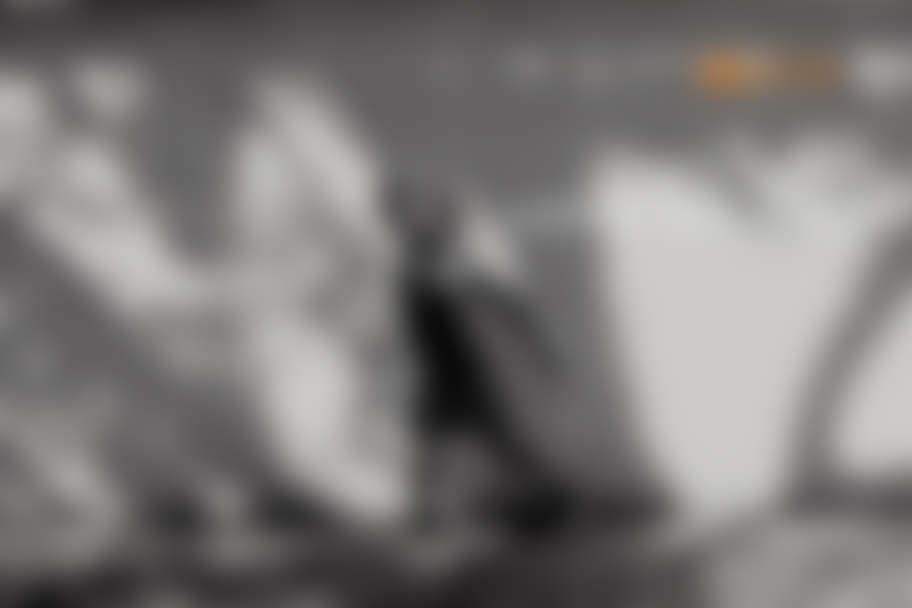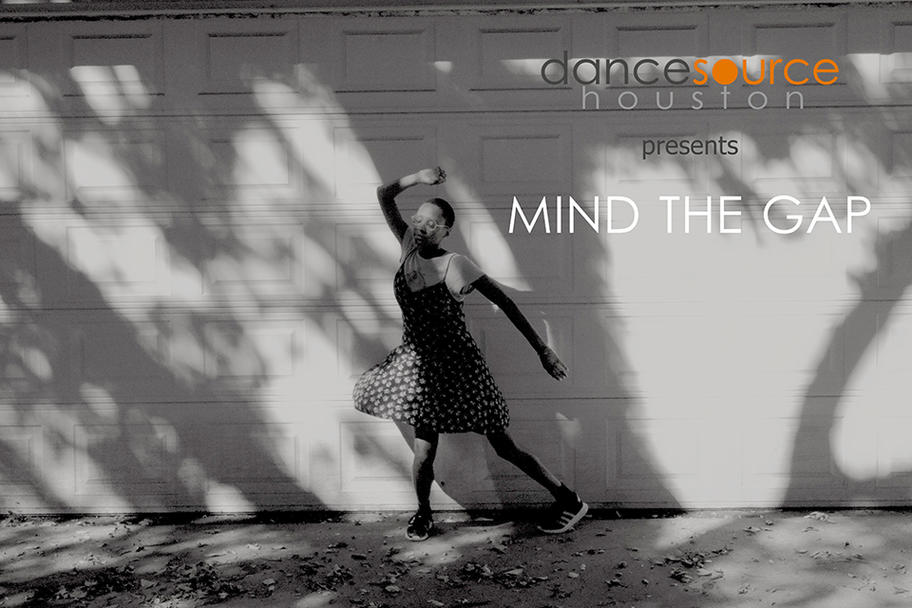 Dance Source Houston, in collaboration with MATCH, presents the second Mind The Gap performance of the 2018-19 season, featuring an evening of works by local choreographers and collectives including Tuesday Boswell, Laura Harrell, Cassie Hobbs, Saliya Ilankoon, Ty Lewis, Jennifer Salter, and Transitory Sound and Movement Collective.
Mind The Gap supports artists by offering both an artistic platform and real-time professional development. In addition to creating vital performance opportunities for local dancemakers, Mind The Gap provides support in production management, marketing, and audience development. Members of both MATCH and DSH staff work with the participating artists to ensure they have the tools and information necessary to successfully present in the art-centric space. Each choreographer receives a percentage of total ticketed income.
Choreographer Bios:
Tuesday Moon Boswell is from Houston, Texas where she attended San Jacinto College where she found her passion for the arts. Tuesday recently received her Bachelors of Fine Arts in Dance from Sam Houston State University and is eager to take the next step. During her time at Sam Houston, she had the opportunity to perform in Bailando Dance Festival in Corpus Christi, Barn Storm Dance Festival in Houston, Contemporary Dance Festival in Boston and Dance Gallery in New York. Tuesday has guest performed with NobleMotion Dance, in shows such as "StormFront", "Supernova", "Catapult" and most recently,"Drone" at the Hobby Center of Performing arts, under the direction of Andy and Dionne Noble. Tuesday had the opportunity to present her work, "Mind's Eye" in Dance Source Houston's Mind The Gap and plans to continue to make work though her journey in the arts. Tuesday recently interned with Dance Source Houston during the summer of 2018 and is now interning and working closely with METdance.
Laura Harrell holds a B.F.A., and M.F.A. degree from Sam Houston State University. She has presented choreography at The Dance Gallery Festival (TX/NYC), American College Dance Festival, Barnstorm Dance Festival, and Art Saves Lives (Nice, France). Laura served as assistant choreographer for Recked Productions site-specific project, Up For Air, and co-choreographed Tower and Super Nova presented by NobleMotion Dance at Zhilka Hall (Hobby Center, Houston, TX). In 2017, Tower was commissioned by Repertory Dance Theater in Salt Lake City, Utah and Dallas Black Dance Theatre in Dallas, TX. Harrell was a featured emerging artist by NobleMotion Dance, a 2017 Dance Source Houston Artist in Residence, guest choreographer for METdance's Duo Program, and a 2017-2018 recipient of the Houston Arts Alliance Individual Artist Grant.
Cassie Hobbs received her Bachelor of Fine Arts in Dance from Sam Houston State University in May 2017, where her exposure was diverse and nurturing, giving her a nest to explore the possibilities of the body and refine her artistic voice. While she was earning her degree, she had opportunities to perform and collaborate in works by Andy and Dionne Noble of NobleMotion Dance, Elijah Alhadji Gibson, and Erin Reck, as well as travel abroad to study at Dance Italia in Lucca, Italy where she learned Ohad Naharin Repertory and trained under Elita Cannata, Cristina Plana Leitão, Christiano Fabbri, Bruce Michelson, Nicole Von Arx, and Batsheva Dance Company's Chisato Ohno. In 2017, Cassie was a featured choreographer at Dance Gallery Festival in New York City where her work was presented at the Alvin Ailey Citigroup Theater and Gelsey Kirkland Performing Arts Center. She currently continues her journey of growth in Houston, TX, where she seeks creation, performance, and any opportunity to collaborate with other artists, students and professionals alike.
Saliya Ilankoon is a Sri Lankan Professional Dancer, who began his vibrant artistic career with mastering traditional Sri Lankan dance and drums, and then completed his BFA (Dance and Drama Special) from University of The Visual and Performing Arts in Sri Lanka. He also obtained Visharad (Bharatanatyam) from Bhatkande Sangit Vidyapit, Lucknow, India. Saliya then expanded his horizons over international stage as a Professional Dancer and a Drummer in the world renowned Channa-Upuli Performing Art Foundation, performing over 15 countries. Recently Saliya moved to US and currently he is the Director of the SalaR? – Sri Lankan Cultural Academy, Houston, Texas.
Ty' Lewis is a movement artist from Houston, TX. She is currently teaching, performing and creating work in Houston, where she explores the ins and outs of humanity. By investing the highs and lows, struggles and success, connections and resistance, along with the mental, physical, and spiritual experiences we receive through others, nature, things, objects, and thoughts. She is interested in how the body interrupts particular experiences and the limits or non-limits movement, performance and visual arts can produce. Ty' is currently teaching, performing and creating work in Houston, TX, and as she continues to expand her creativity, she challenges her students, audience, and self to connect with feeling vulnerability and sensitivity expressed through her work. As she continues on her journey as an independent artist, she seeks to share her passion for movement through teaching, directing and performance. In hopes of awakening lives.
Jennifer Salter (commissioned by Pilot Dance Project) is a dance faculty member at Houston Community College and San Jacinto College. She earned her B.F.A. and M.F.A. in Dance from Sam Houston State University, where she studied and performed locally and nationally with Kista Tucker Dance Company, Dancepatheatre, and Rednerrus Feil Dance Company (now Aimed Dance). Her artistic endeavors have led her into filming dance, photography, and graphic design, and her choreography has been recognized at the institutional level and presented at local and regional festivals. In 2017, her works "Seat of Unrest" and "Tender Oppression" were both selected for the Gala Concert at the American College Dance Festival.
The Transitory Sound and Movement Collective, founded by artistic director, Lynn Lane, brings sound, dance, and visual artists together to collaboratively create immersive evenings of sound, movement, and visual art through a structured improvisational process. Each performance is a unique and spontaneous composition that is created by the process of consideration of each artist to the whole and concept, creating an unspoken conversation of sound and movement. TSMC has created works for venues such as the Houston Center for Contemporary Craft, the Rec Room, the Rice University Gallery, the Texas Dance Improvisation Festival, the Rothko Chapel, Arts Mission Oak Cliff, and the Contemporary Arts Museum Houston.