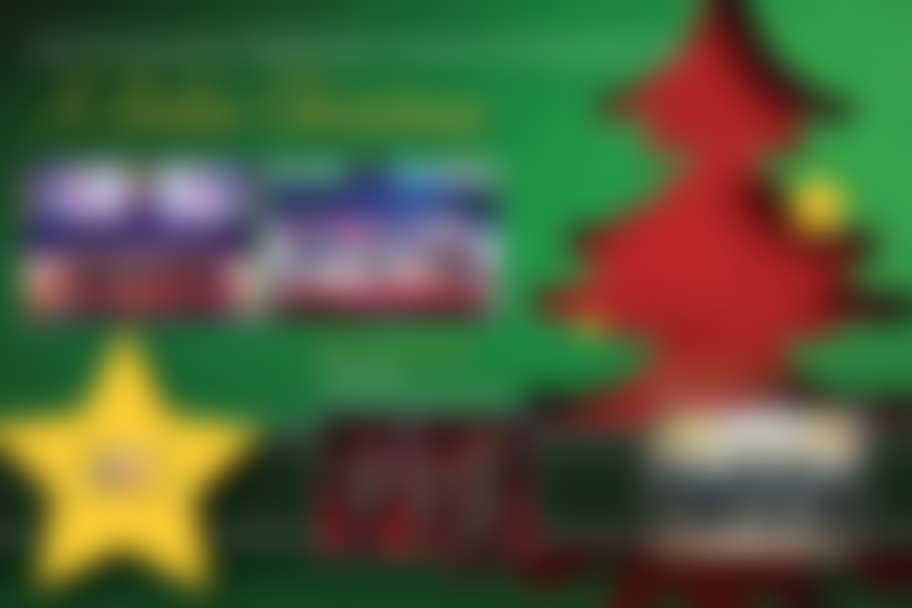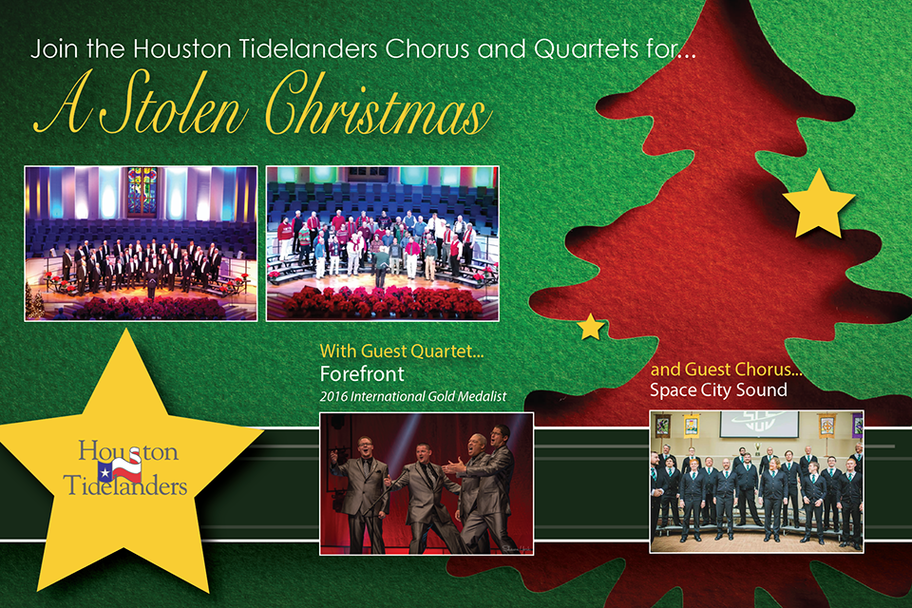 The Houston Tidelanders present their 34th annual Christmas show. The Tidelanders are an award-winning Barbershop chorus that has performed nation-wide. The show includes appearances by Tidelanders, as well as several talented Barbershop quartets, a guest chorus - Space City Sound, and the - 2016 Gold Medal Quartet - Forefront.
The early portion of the show tells the story of a Chorus singing three-part harmony is challenged by an odd fourth part singing person who wants to join the chorus. His part just did not sound right. But, the chorus eventually discovers that that odd part - the baritone part - really does transform the chorus sound to the glorious, uniquely American 4-part barbershop sound. The chorus wins and you, the audience, will win, too.
You will enjoy many of the Christmas songs that our audiences look forward to hearing during the holiday season and a few new songs that will become your favorites. The program ranges from Jingle Bell Rock to The Man with the Bag to Little Drummer Boy to O Holy Night (and anything between).