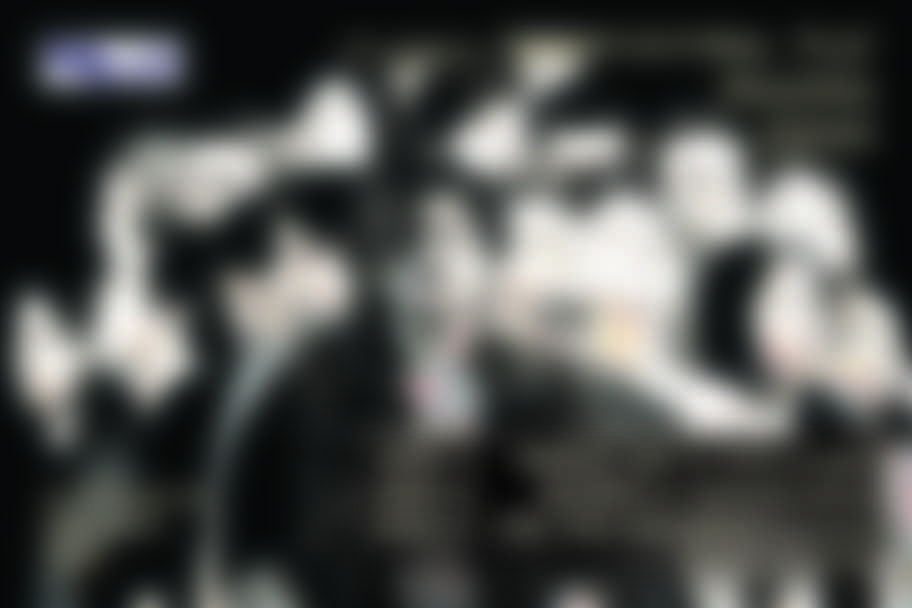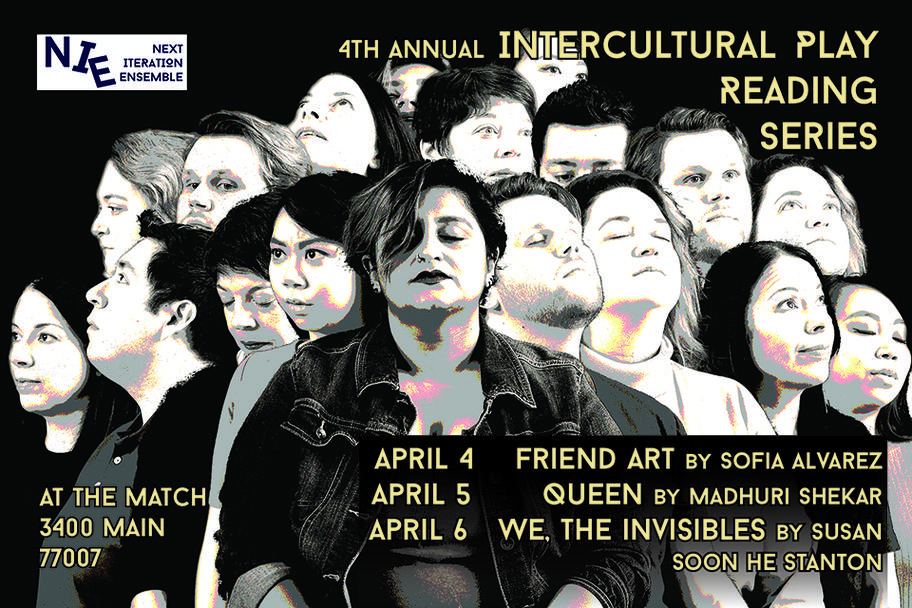 | Date | TIme | | Note |
| --- | --- | --- | --- |
| Thursday, Apr. 4 | 8:00 PM | | Friend Art |
| Friday, Apr. 5 | 8:00 PM | | Queen |
| Saturday, Apr. 6 | 8:00 PM | | We, the Invi... |
Next Iteration Ensemble's 4th Annual Intercultural Play Reading Series (IPRS) celebrates our commitment to thought-provoking, new, and diverse work with three plays this year by female playwrights of various cultural backgrounds. Here's what patrons have said about past IPRS events:
"...Shines a Spotlight on Diverse Voices"—Broadway World
"I never thought I would enjoy it as much as I did. Fantastic!"
"Entertaining, different, thought-provoking."
Join us this year got three shows that we are proud to bring to the stage and to Houston.
April 4, Friend Art by Sofia Alvarez
Four millennials, friends in their 30s, face themselves and each other in Sofia Alvarez's play Friend Art, as they come to terms with their teenaged dreams, the lives they lead and what is next.
April 5 Queen by Madhuri Shekar
Colony collapse among honeybees is at the heart of Queen by Madhuri Shekar. Two Ph.D candidates, Sanam and Ariel, have studied bees for years and are about to publish ground-breaking work. With complex private lives, living between cultures, and finally being about to make a real difference, the play raises smart, cogent questions about money, scientific research, academia, and ethics.
April 6 We, the Invisibles by Susan Soon He Stanton
A story of sexual assault is at the center of We, The Invisibles. Stanton's play explores a layered and emotionally engaging look at immigration, the service industry, and the dynamics and abuse of power.