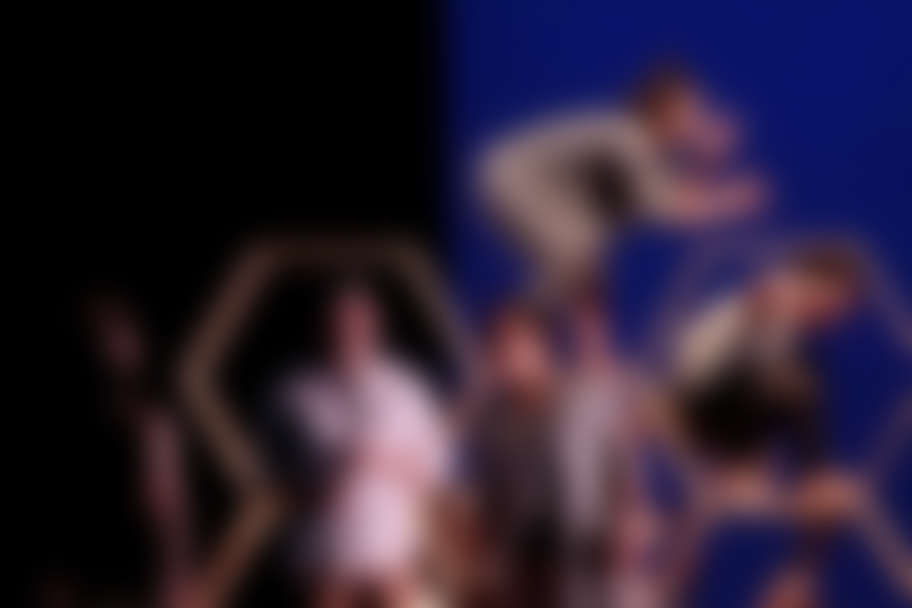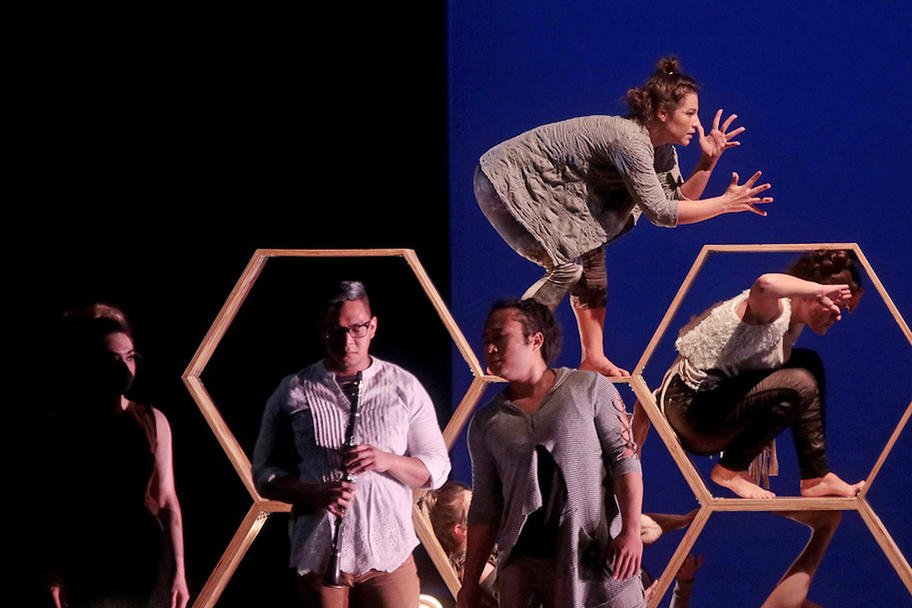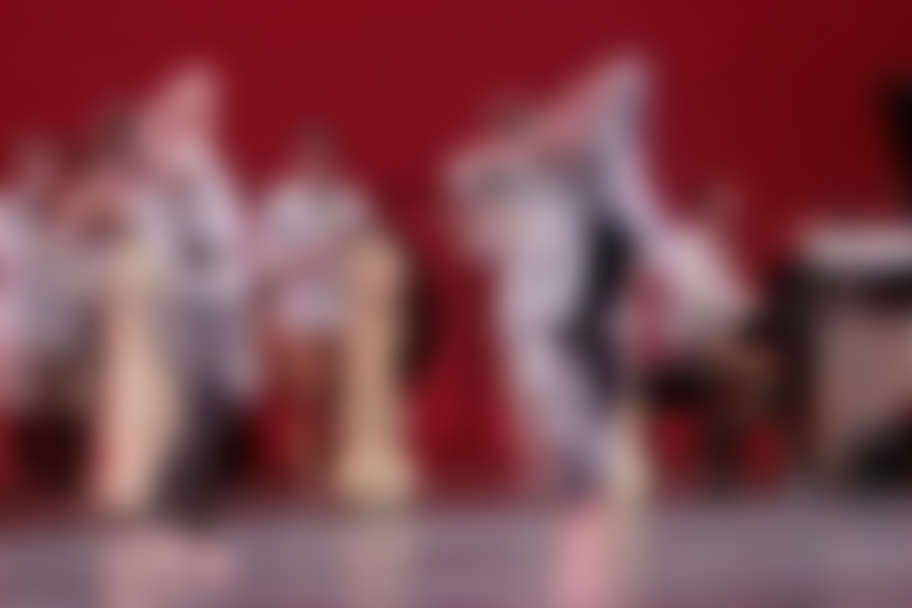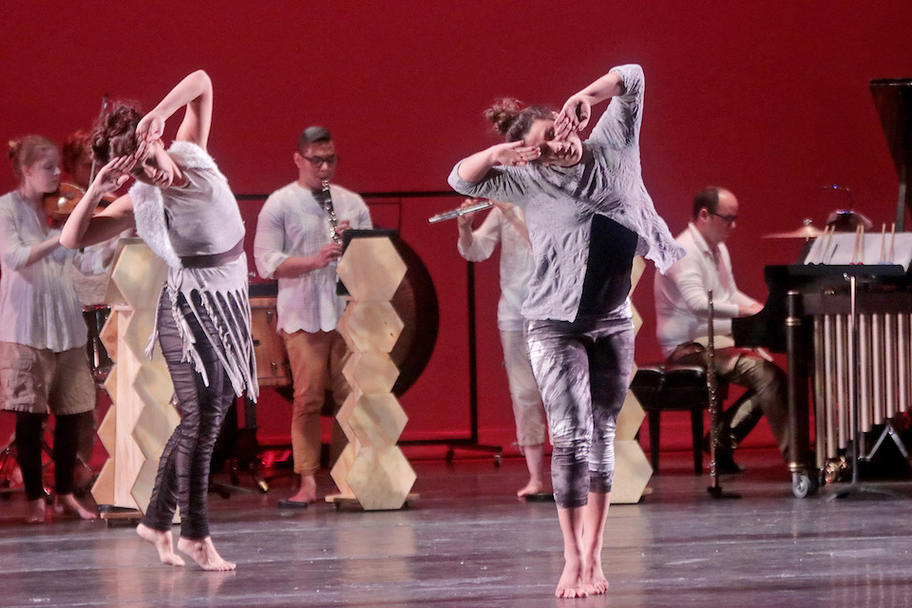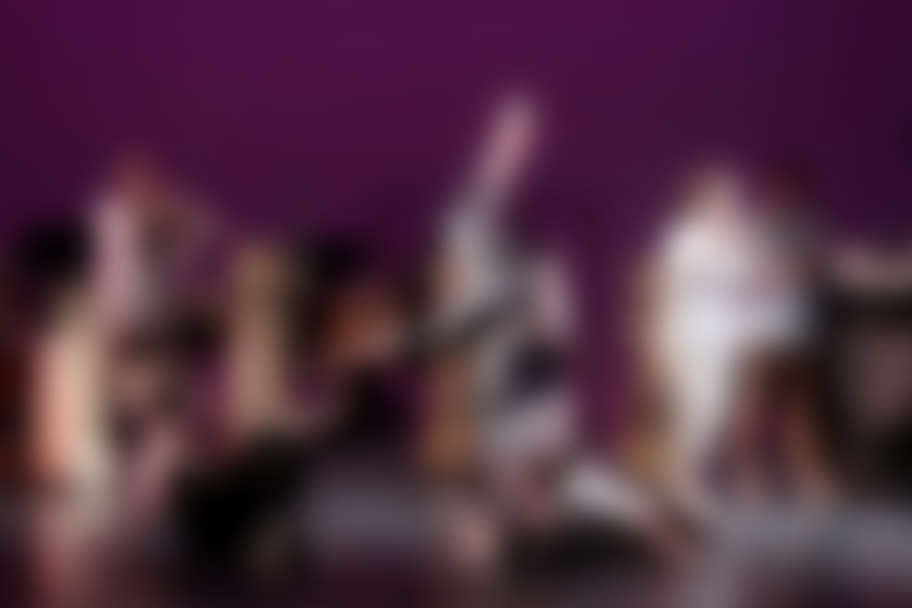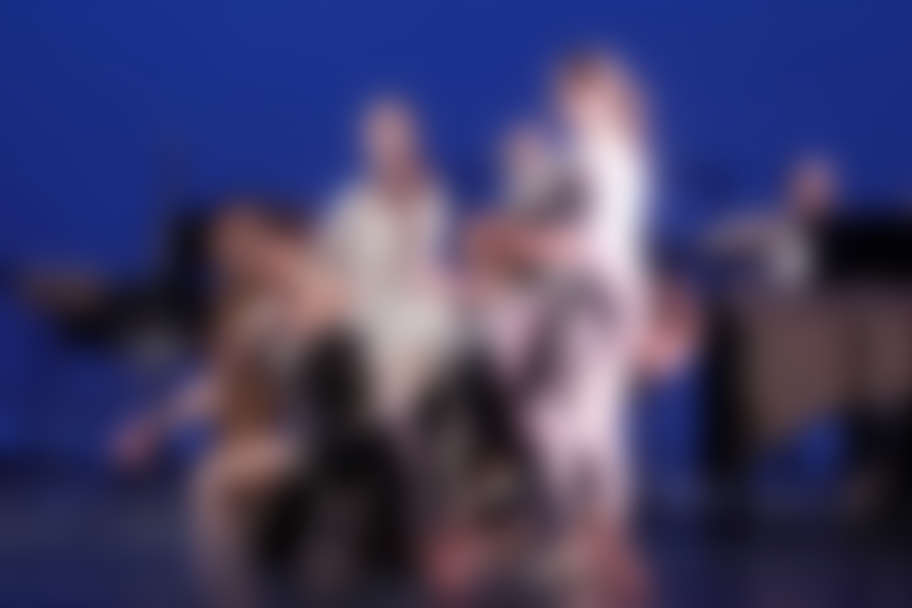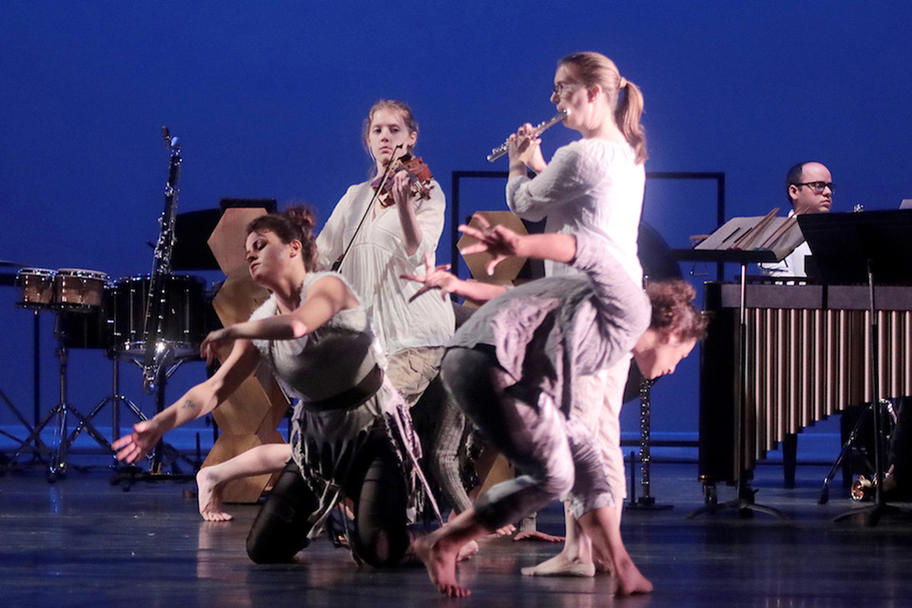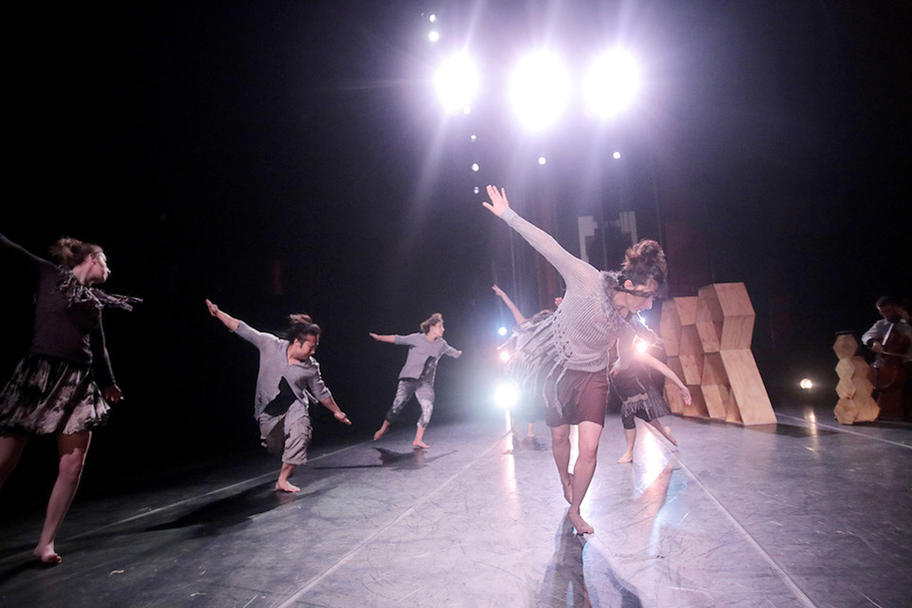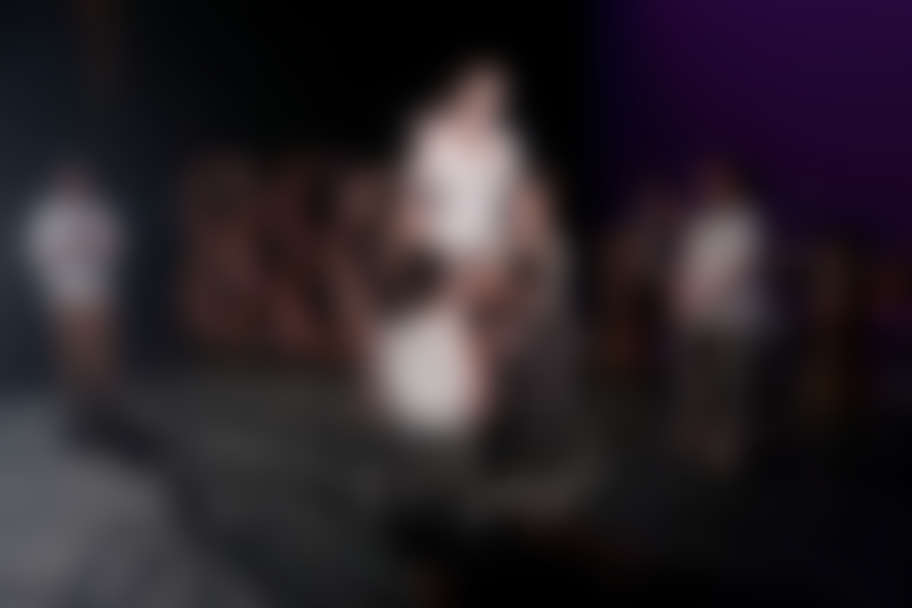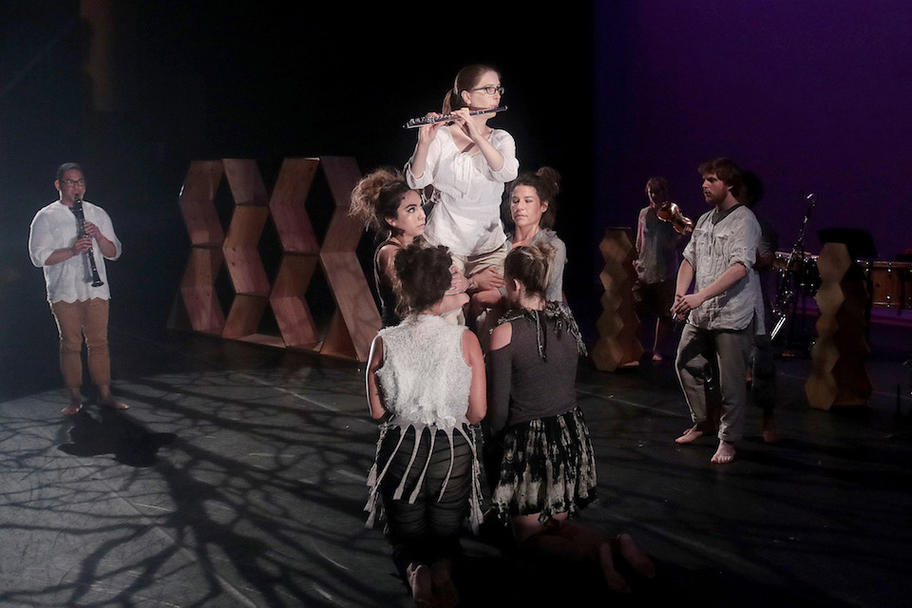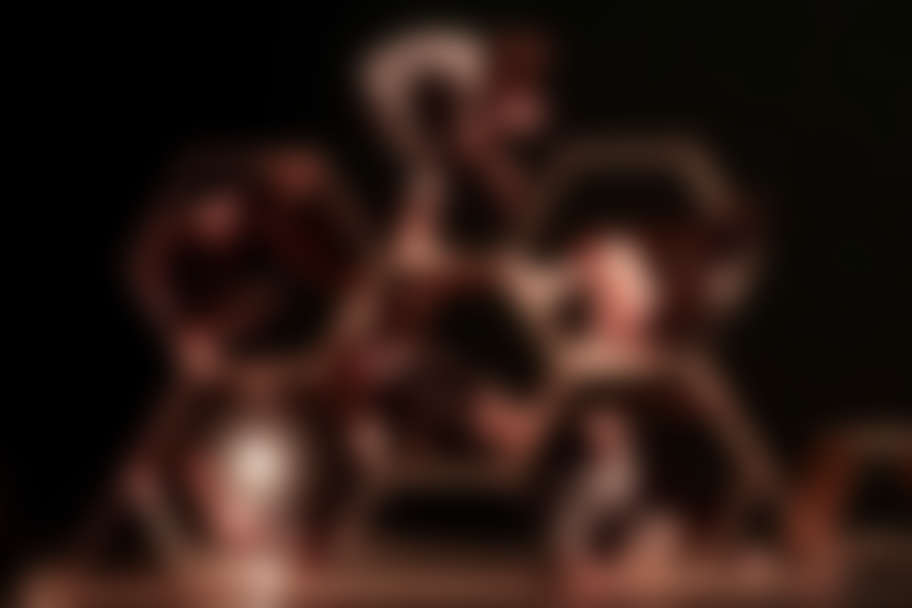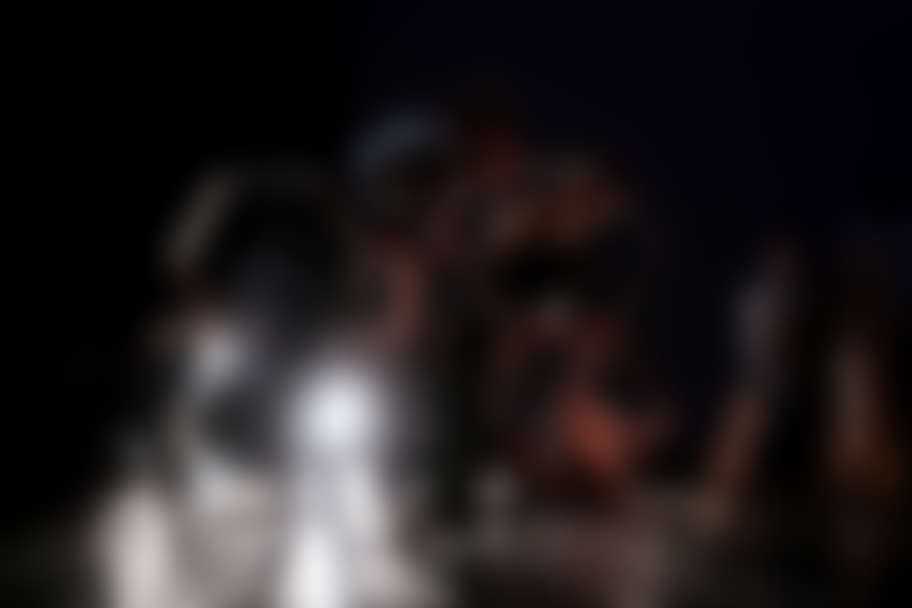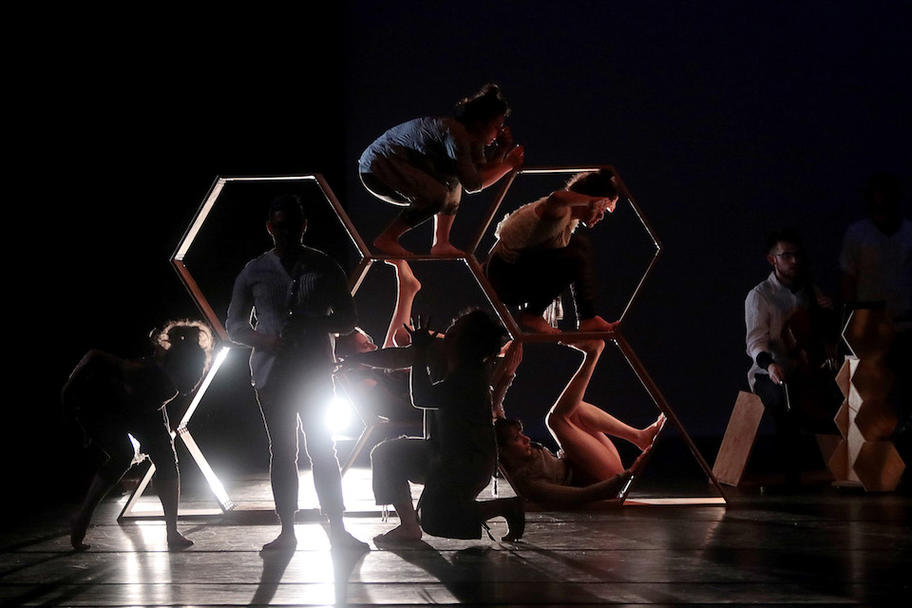 an exploration of our symbiotic relationship with honeybees through music and dance
Humans and bees have a symbiotic relationship – if bees didn't exist, neither would we. One-third of our global food supply would not be possible without bee pollination. Disturbingly, honeybees have been dying at an alarming rate over the last decade. The current honeybee population is less than half of what it was after World War II, and honeybees continue to die at an economically unsustainable rate according to the US government.
In order to bring to light the importance of honeybees, and the impending crisis due to the alarming decrease in their population, AURA and PSOPHONIA will explore the inner life of a honeybee colony through music and dance. This program builds on the collaborative techniques AURA and PSOPHONIA have been developing, most notably in their March 2017 MATCH program, Memory Web, where musicians and dancers are thoroughly intertwined and share the stage equally in their own symbiotic relationship.
Sophia Torres, choreography
Rob Smith, music direction
Keith Epperson, set design
Edgar Guajardo, lighting design
Silver Threads (2011) – Jacob Cooper (b.1980)
soprano & prerecorded sounds
Wax and Wire (2014) – Viet Cuong (b.1990)
clarinet, violin, cello, & piano
Postcards from Wyoming (2017) – Stacy Garrop (b.1970)
flute, clarinet, violin, cello, piano & percussion
Un Lieu Verdoyant (1999) – Philippe Leroux (b.1959)
soprano & prerecorded sounds
Tight Sweater (2005) – Marc Mellits (b.1966)
baritone saxophone, marimba & piano
Fractured Mirrors (2005) – Nicholas Scherzinger (b.1968)
flute, clarinet, violin, cello & piano
AURA is Andrea Benabent (piano), Ed Harper (cello), Paul Kasperitis (percussion), Jeremy Larson (piano), Shannon Murray (soprano), Claire Niederberger (violin), Ellie Parker (saxophones), Jason Russo (clarinets), & Katherine Velasquez (flutes)
PSOPHONIA is Ashley Boykin, Adam Castaneda, Vi Dieu, Melissa Juneau, Tory Pierce, Lysette Portano, Arielle Tesia Rojas, Jessica Figueroa, Allyson Loving, Elyssa Vega, & Lizzy Woodson.
This program is supported by a generous grant from the University of Houston Cynthia Woods Mitchell Center for the Arts.