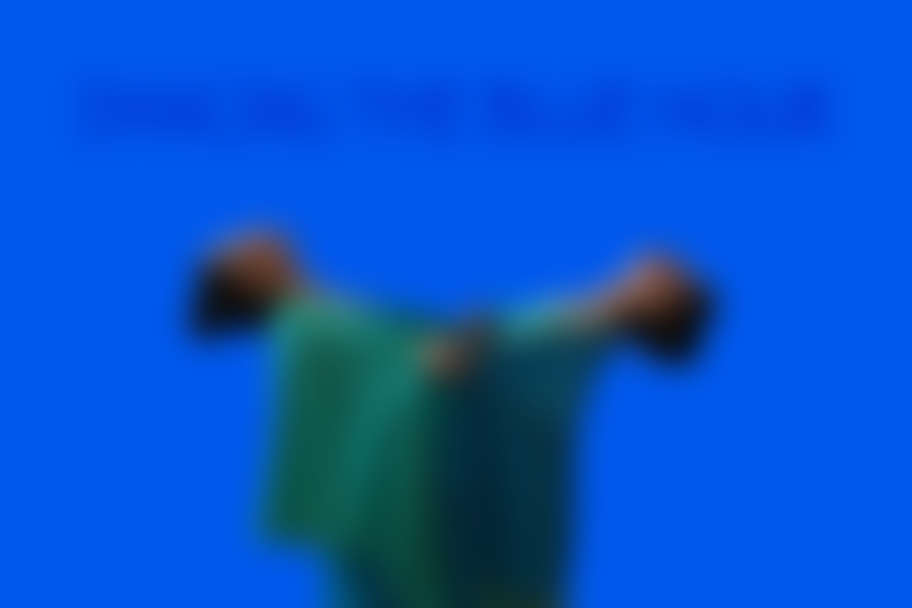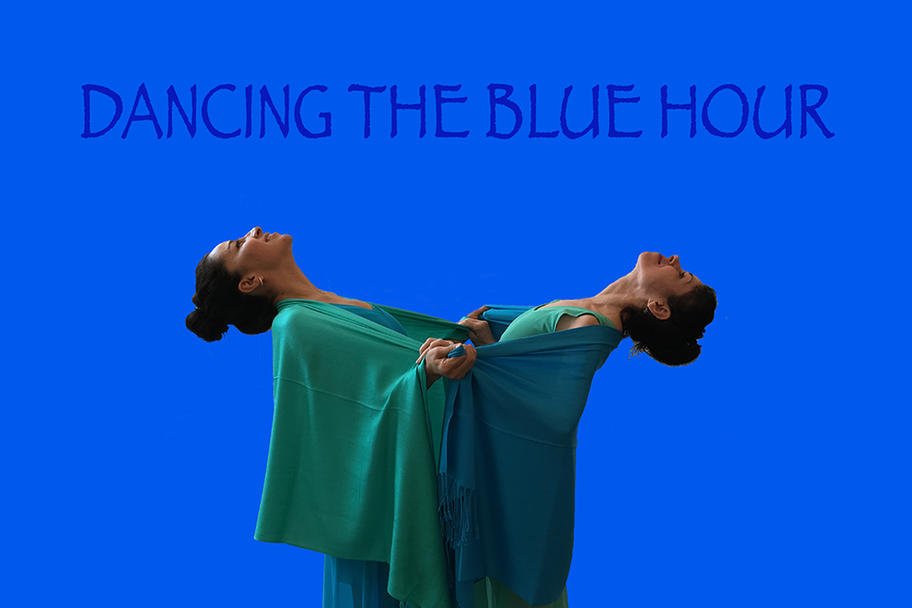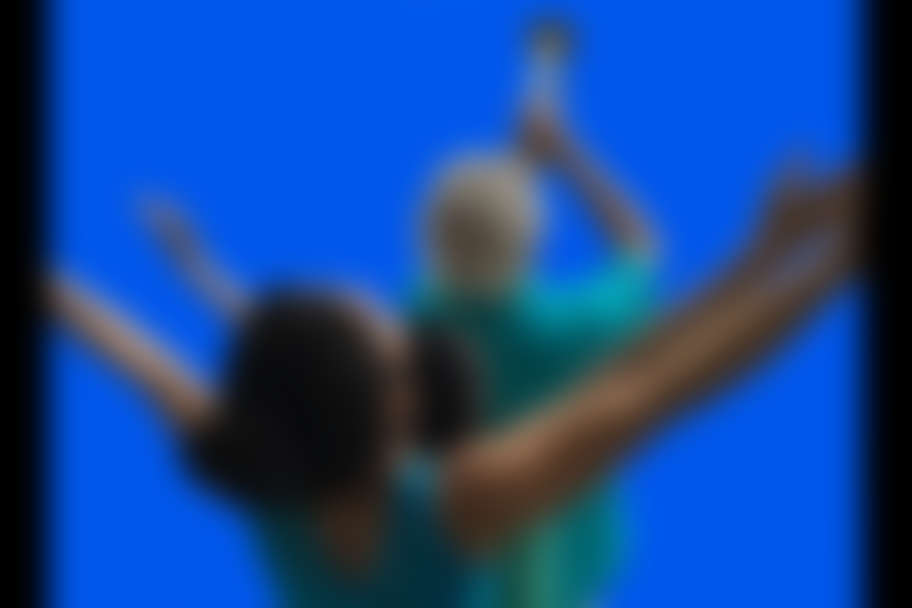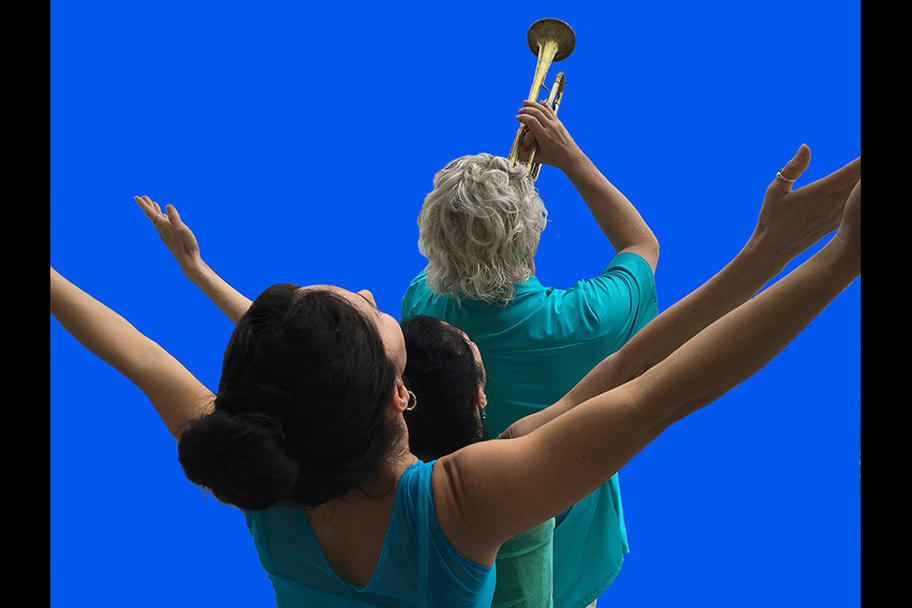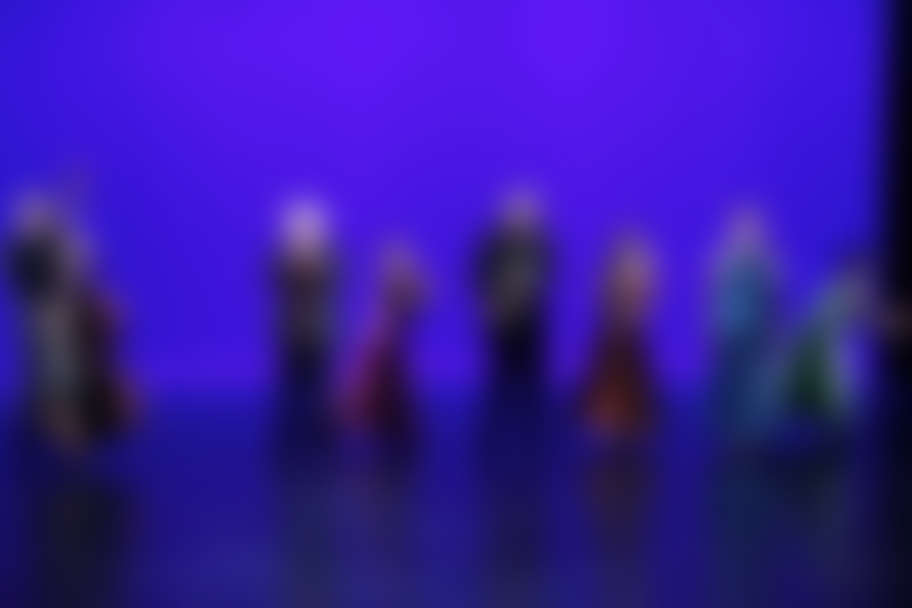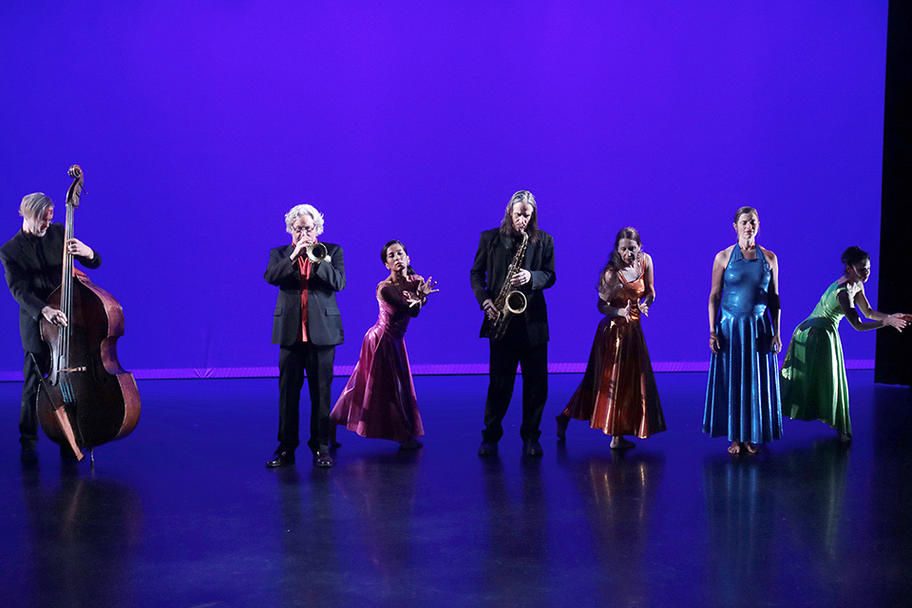 Dancing the Blue Hour is a new dance and music performance work that explores what happens when people come together to experience the blue hour. Journey with us to a field in the French countryside, where crickets and night birds transport us from our frenetic daytime world to the softness of a summer night and communicate that a special time is approaching when the magic will be ours.
Dancing the Blue Hour features choreography & costumes by Michele Brangwen; music by Grammy-nominated composer & trumpeter Tim Hagans and nationally-known composer & bassist Thomas Helton; and text by all performers. This is our most unique and experimental work yet, with the audience having the opportunity to engage and connect to the performance in new ways. Dancing the Blue Hour seeks to conjure the magic of a special shared experience with each performance.
The blue hour is the time just before sunrise at the end of the night, when the sky is a magnificent blue. Eric Rohmer's short film L'Heure Bleue (from his Quatre Aventures De Reinette Et Mirabelle) focuses on the moment when the birds, crickets and creatures of the night cease to make noise as they sense the morning coming, and at the same time the creatures of the day are quiet as they have not yet sensed the sunrise. The intensity of feeling about this time by the characters in the film suggests that there is something special about experiencing the blue hour together.
Dancing The Blue Hour is performed by Robin Gilbert Campos, Yuritzi Govea & Michele Brangwen, dancers; Danielle Reich Seale, voice; Tim Hagans, trumpet; Thomas Helton, bass; Joe Hertenstein, drums. The program will also include new music from the Danielle Reich Quartet. Lighting Design is by Kris Phelps.
The premiere of Dancing The Blue Hour is made possible in part by the City of Houston through the Houston Arts Alliance.
The commission of Dancing the Blue Hour was made possible by Joyce M. Freeman, Kevin Hogg, and Rufus & Doris Reid.
Tickets
Regular - $20
Senior (age 65 and up) - $15
Student (with valid ID) - $15
Patron - $35