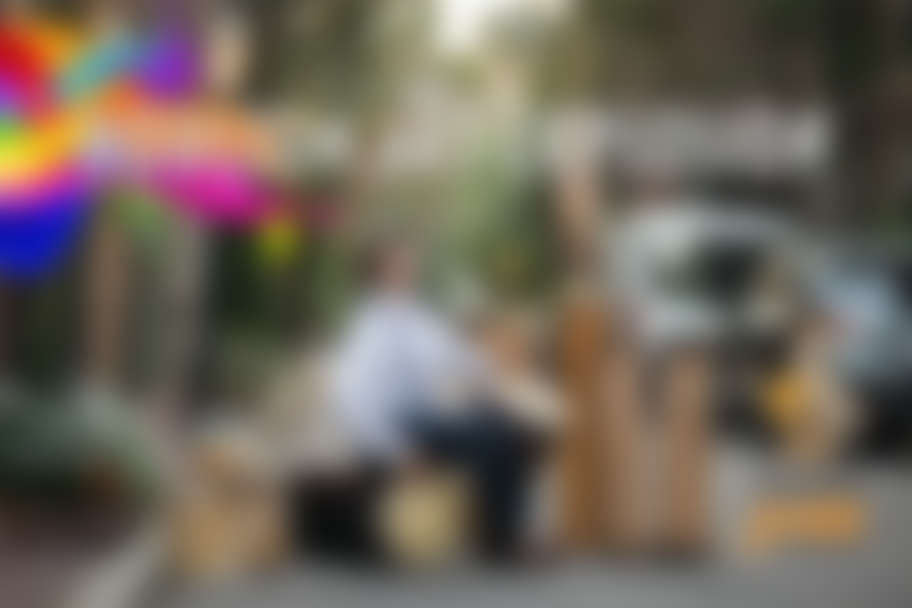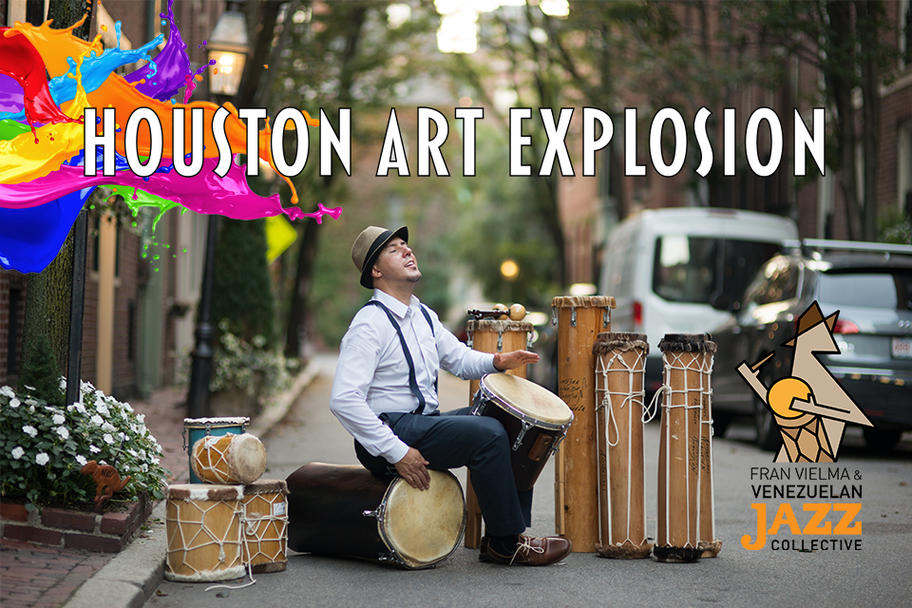 "a percussion colourist of great distinction… leans heavily on his aptitude for, and particular genius for counterpoint and most of important of all – his understanding of instrumental timbre..." –Raul Da Gama, Latin Jazz Network 2018
Fran Vielma, born in Venezuela, is a critically acclaimed multipercussionist, composer, and educator. His extensive knowledge of rhythms from the Caribbean, Venezuela, Southamerica and beyond is integrated with his attraction to concert music and the freedom of jazz.
Fran's first album Inesperado, was part of a catalog for the label Cacao Music along with productions of international artists such as Horacio "El Negro" Hernandez, Jose Luis Quintana "Changuito," and Negroni's trio among others.
Tendencias, his recent release with the start-stud Venezuelan Jazz Collective includes his original works and an arrangement of a piece by the laureate Venezuelan songwriter, Simon Díaz. It features some of the most important players of the jazz scene in the world such as Michael Rodríguez, Miguel Zenón, and Luis Perdomo.
Vielma leads the Hidden Treasure Percussion Group and has produced the International Jazz Seminar of the University of Andes in Venezuela. His versatility as a percussionist, arranger, and orchestrator of different genres has involved him in recordings, tours, and festivals with renowned musicians around the world. He has offered lectures and masterclasses at Berklee College of Music, New England Conservatory, DC Youth Orchestra, and at The Panama Jazz Festival.
Currently, he is an adjunct faculty of World Music at Salem State University, MA, and was recently Artist in Residence at Baltimore School of Arts, and Maryland Classic Youth Orchestra. He holds a M.M. from New England Conservatory, and a B.M. from Berklee College of Music. Also studied composition at the Arts University in VE.
Fran Vielma uses Meinl Percussion, Vater Drums Sticks, Istanbul Mehmet Cymbals and Alejandro Escobar Venezuelan Percussion.
"It's not just the rhythmic potency of Venezuelan music that stands out here; indeed, on a number of the tracks it's Vielma's indebtedness to the wider jazz tradition that is striking." - All About Jazz
"The ensemble is not quite hard-bop and not quite salsa-they are something more complex and unprecedented, and take sharp turns at times." - Downbeat Magazine
"A superb recording with an excellent band, superior compositions and superb soloing." - Jazz and Blues Report
'Venezuelan Jazz Collective' is an innovative jazz ensemble comprised by an outstanding cast of world-class musicians based in the US led by multipercussionist/composer Fran Vielma. Their awareness of the jazz tradition, concert music, and an upbringing surrounded by the Caribbean and South American genres allow these performers to go from one idiom to the other with masterful spontaneity and musicianship.
The music of their debut album Tendencias materializes Vielma's vision of showcasing Venezuelan music genres blended with jazz and concert music elements. The work has been very well received by the critics and it was included in the "Best of 2018" lists by NYC Jazz Record, Downbeat, Latin Jazz Network, and Ladosis Magazine.
Last fall the ensemble was premiered in a full-house concert at the prestigious John F. Kennedy Center in D.C. followed by a show recorded live at the world -renown WBGO Jazz Studios in NJ.
For this US & CARIBBEAN TOUR 2019 the collective has been heard at The Gallery at High Cotton –Apalachicola FL, University of Florida -Gainesville, Conservatorio de Música de Puerto Rico –San Juan, MATCH -Houston, Sotto – D.C., and Rockwood Music Hall-NYC. They are headed to New Orleans, Cuba and the Northwest this spring 2020.
Fran Vielma - Multipercussion/Composition/Vocals
Sean Jones – Trumpet
Godwin Louis - Alto Sax
Jacob Garchik - Trombone
Santiago Bosch - Piano & Keys
Peter Slavov – Acoustic Bass
Pablo Bencid – Drums & Vocals
Web: www.franvielma.com
Social Networks: @franvielmaperc & @venezuelanjazzcollective