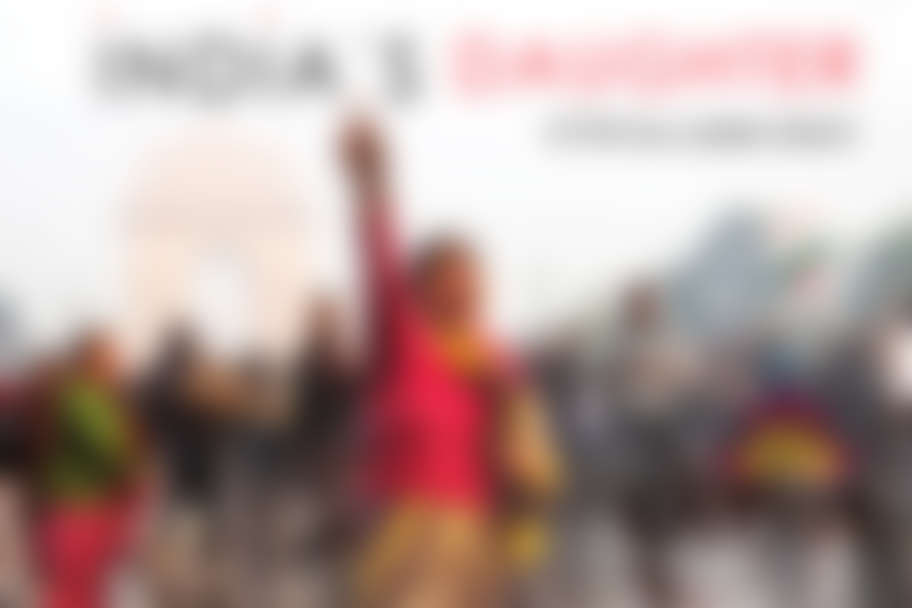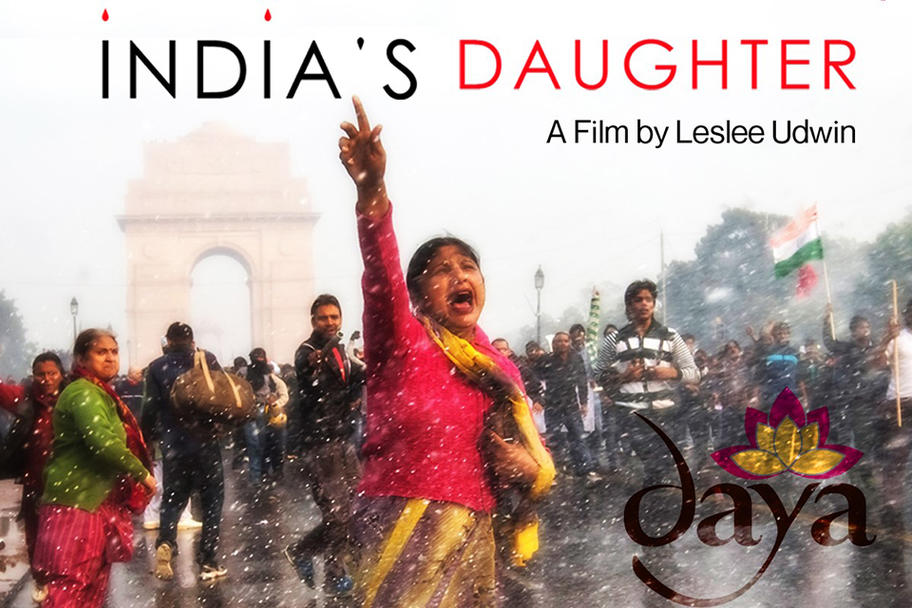 Daya brings a free film screening of the critically acclaimed documentary, India's Daughter, directed by award-winning British filmmaker Leslee Udwin.
India's Daughter is the story of the brutal gang rape and murder in Delhi of 23-year-old medical student Jyoti Singh, which sparked protests and serious debate about gender inequality across India.
From the earliest age, Jyoti wanted to become a doctor, but her father had no hope of affording her education. She persuaded him to put what little money he had managed to save for her marriage to cover the cost of admission to medical school. To support herself, Jyoti worked night shifts at a call center, sleeping just three hours a night over the course of four years. On an early December evening in 2012, Jyoti joined a male friend for an evening out at the movies. After the show, they caught a bus to make the trip home. On board, six men beat Jyoti's friend and, for almost an hour as the bus circled the Delhi streets, raped and tortured Jyoti mercilessly, then dumped her on the roadside. Jyoti clung to life for two weeks but succumbed to her extensive injuries after seven surgeries.
The details of Jyoti's horrific rape and murder captured India's attention, and demonstrations erupted throughout the country as women and men alike took to the streets in outrage. Through interviews with Jyoti's family and friends, victims' rights advocates, as well as from the assailants, their lawyers, and their families, India's Daughter paints a complicated picture of a country struggling to embrace modernity while wrestling with the rampant effects of extreme poverty and patriarchal attitudes towards women.
Leslee Udwin's groundbreaking documentary India's Daughter won 28 international awards including a Peabody Award, the Amnesty International Media Award for Best Documentary 2016 and Best Producer Award (Women in Film & Television). Leslee was also awarded the prestigious Swedish Anna Lindh Human Rights Prize and has been named Safe's Global Hero of 2015. India's Daughter greatly contributed to the global discussion about gender equality and violation of the rights of women and girls, and furthered the global movement to end violence against women and girls. The perspective and insights gathered while making India's Daughter, have led Leslee to found THINK EQUAL, an NGO (UK and US-based) that calls for a system change in education to end the discriminatory mindset and cycle of violence across our world.
Doors open at 10:30 AM. The program starts at 11:00 AM.
Filmmaker Leslee Udwin will be the keynote speaker at Daya's Annual Gala on March 31, 2019 in Sugar Land, Texas.
Daya is a Houston based organization that provides culturally specific services to South Asian survivors of domestic and sexual violence, more information available on www.dayahouston.org