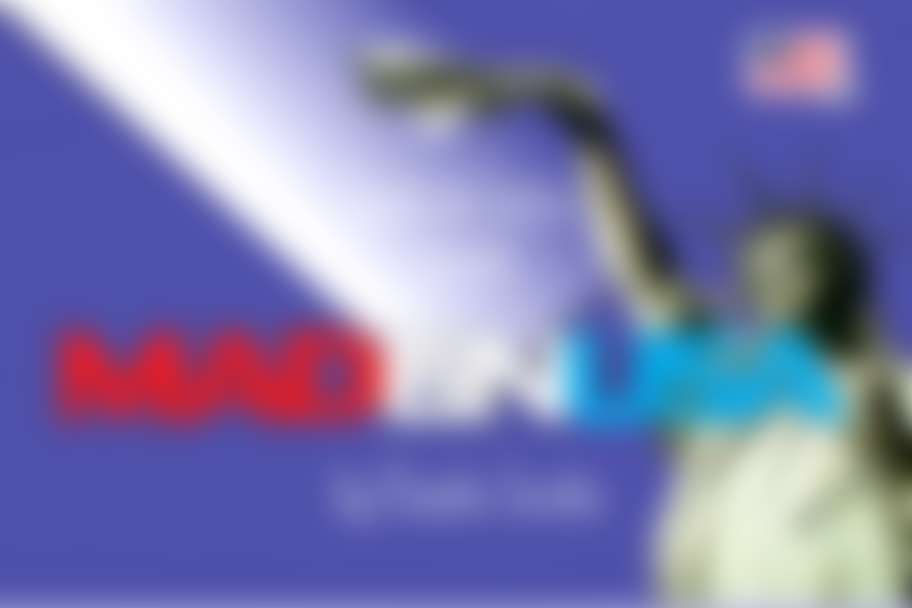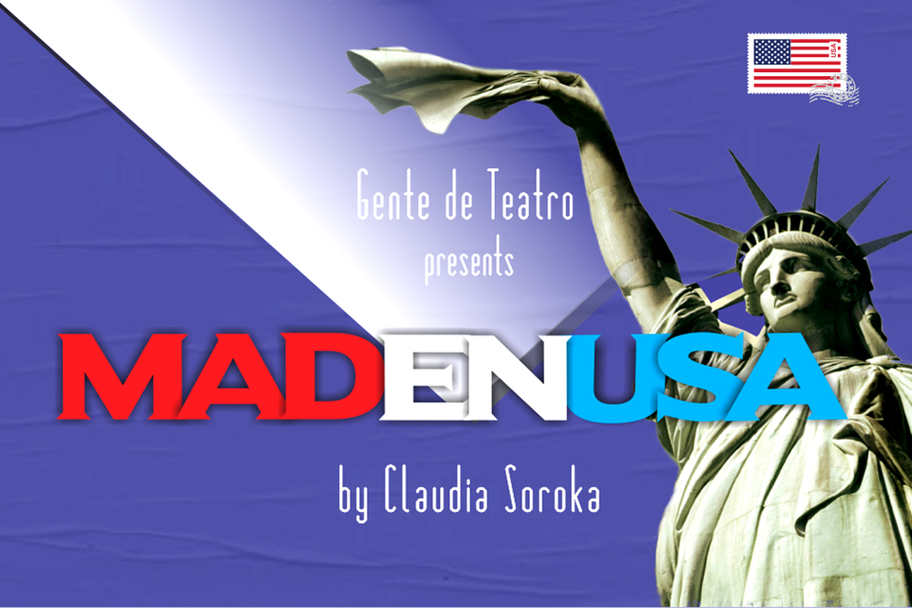 | Date | TIme | | Note |
| --- | --- | --- | --- |
| Thursday, Oct. 31 | 7:30 PM | | In Spanish |
| Friday, Nov. 1 | 7:30 PM | | In Spanish |
| Saturday, Nov. 2 | 7:30 PM | | In Spanish |
| Sunday, Nov. 3 | 3:30 PM | | In Spanish |
Standby Process
If your desired performance date is sold out, you can purchase a standby ticket during our box office hours by calling the box office at (713) 521-4533 or in person. For full information on how standby works, please visit our box office information page.
---
A year before its silver anniversary, and after a highly acclaimed première at Rice University, Gente de Teatro brings back to the stage Madenusa by Argentine playwright Claudia Soroka.
While serving as a mirror of Fernández Tiscornia's "Made in Lanús" (Made in Argentina) presented to the public in 2011, Soroka's play also underscores one of the multiple facets of the immigrant community.
In an attempt to restart a life that had been interrupted, this time Mabel and Osvaldo, long-time residents of the USA, have invited "la Yoli" and "el Negro"* to come from Argentina for a visit. What happens when the world one left behind is suddenly back?
With dexterity and a sensitivity honed by life itself, Soroka has created an amusing piece, fresh and engaging, highlighting the experience of the immigrant and delving into the intricacies of adjusting to a different culture.
The play evokes time and time again the dilemma of those who left as well as the impact of their decision on the ones who stayed behind. An invitation to reflect and rejoice while remembering past choices and celebrating the freedom to make them.
The play is directed once again by Marcela Salas. All performances are in SPANISH. English Surtitles are not available for this production.
Madenusa features Gente de Teatro members Sergio Amsel as Negro*, Ana Ilvento Scuseria as Mabel, Claudia Soroka as Yoli and Jorge Zambra as Osvaldo.
Gente de Teatro relies on the generous support of the Consulate General of Argentina in Houston, Casa Argentina de Houston, the Institute of Hispanic Culture of Houston, 3W Digital & Escalada USA.
*Commonly used Argentine term of endearment
Audience Feedback
I would not want another day to go by without expressing my congratulations and admiration for the magnificent job of creating a play with a rarely-seen degree of perfection! As a linguist I paid special attention to the dialogues which -though normal and ordinary- had a profound meaning. We saw a magnificent comedy; well written, well imagined. My most sincere admiration.
Hector Urrutibeheity
Professor Emeritus
Rice University
Soroka not only captures the emotional instability caused by being uprooted, but also shares the comic moments we lived through when arriving to this country. The impeccable performance of the actors is understandable precisely because each one of them has lived part of the play in their own experience, one way or another. The play makes you laugh a lot, but undoubtedly there are moments when tears flow, as we identify with the pain of leaving behind what was ours in order to adapt to a new life. Excellent job! Don't miss this play; take your Kleenex with you, but also be prepared to laugh hard.
Patricia Gras, Multiple Emmy ® Award Winner
LOVE SMART LIVING MEDIA (TM)
Patricia Gras Productions LLC
A Media, TV and video Production Company
I thought that the play was great. It masterfully captured the immigrant experience from the challenges of learning a new language and culture to adjusting to new foods and life styles to missing one's native home and a lifetime of memories left behind. The cast was exceptional, and Claudia Soroka's play was insightful, funny, and poignant. Thank you for another wonderful performance.
Isabel Nart
Congratulations to the entire team for the excellent job in presenting Madenusa. What a pleasant and reflective time you afforded us all. A special and well-deserved congratulations to Claudia for a script that was both funny and profound. It was a balanced presentation of what it means to emigrate from Latin American countries to the United States. A play that shows respect for the country where we now live and that, at the same time, motivates us to reflect about the high emotional costs that we pay as immigrants. Thank you for such work of excellence. (G.D.)
About the playwright
Claudia Soroka was born in Buenos Aires, Argentina. In 1982 she emigrated to the US and has lived in Houston with her family since then. In 1985 she attended a performance of Nelly Fernández Tiscornia's "Made in Argentina," a play that significantly influenced the start of her artistic career while pointing out the cultural imperative to bring Latin American theater works to Houston. In 1987 she began her stage work as a participant in groups and workshops, and in 1988 "Esperando la carroza" by Jacobo Langsner signals her theatrical debut. Since then she has engaged in a number of theatrical endeavors including Joseph Rumbaut's film "Marianao Kid." In 1995, together with Marcela Walter Salas and Esteban Gago, she founded Gente de Teatro, a group whose mission is to make Latin American and Spanish plays more widely known in the original. Soroka has not only been the Executive Director of the organization for all of its 25 years of existence, but has acted in each its theatrical productions. In 2011, Gente de Teatro staged Fernández Tiscornia's "Made in Argentina" at the Hobby Center for the Performing Arts to great acclaim. In the role of "La Yoli," Soroka reached a landmark of her acting career by performing in the play that had been her original inspiration. Soon after that she embarked on her next challenge: playwriting and the result of such endeavor is "Madenusa." Not necessarily autobiographical, the play does, however, reflect the vicissitudes of leaving one's old life behind and adapting to a totally new one. Such was the creative impulse for "Madenusa" that will run in Houston Oct 31-Nov 3.
Information
Website: www.gentedeteatro.org
Email: mail@gentedeteatro.org
Phone: (713) 826-0445 or (713) 410-8370