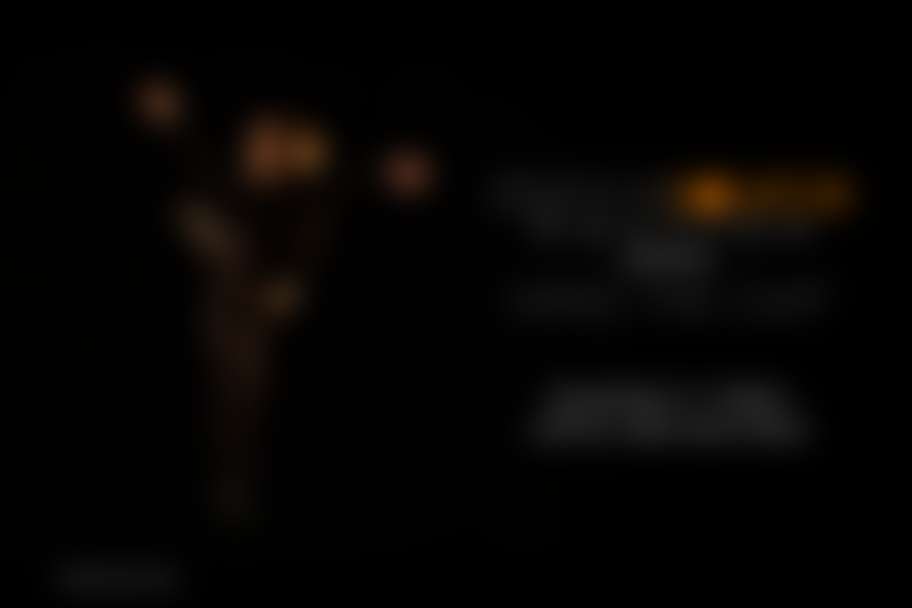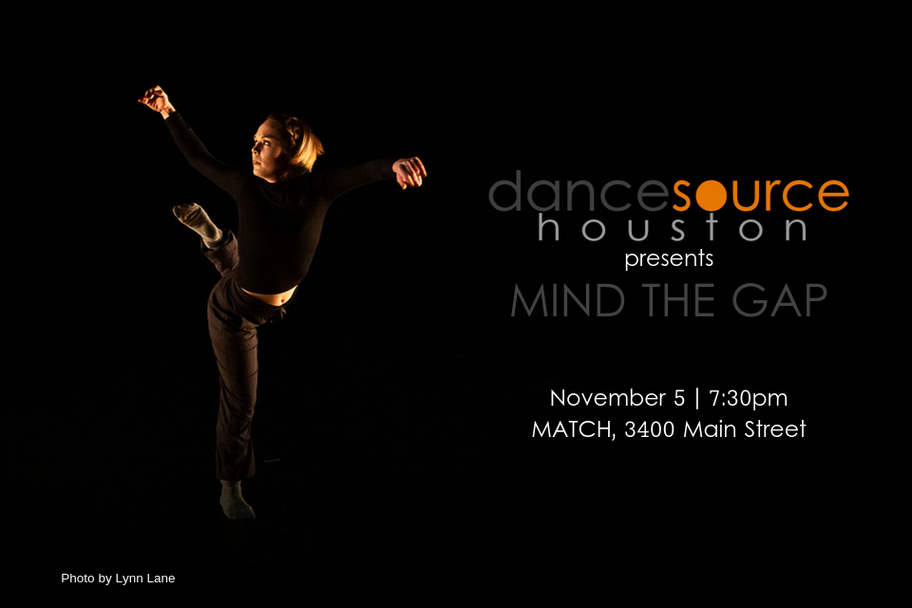 Dance Source Houston's presents Mind The Gap 13.0 featuring a program of works by Joel Aguilera, Alejandrao Barrasa, Erin Boone, Tuesday Moon Boswell, Tyler Rooney, and Jhon R. Stronks. The evening will feature a diverse showcase dance works by local choreographers. Mind The Gap offers dancemakers working in all genres a platform to share their work with audiences, while receiving production and marketing support from Dance Source Houston.
Choreographer Bios
Joel Aguilera is a 24-year-old Houston native with a BFA in Dance from the University of Houston. Aguilera spent four and a half years as a principal dancer with Fly Dance Company, with whom he has toured nationally and internationally. In Houston, Aguilera entertained with Houston Rockets Launch Crew for two seasons and currently spends his time as a dance teacher for Klein Forest High School, Dayton Academy of Dance, and Leap Dance Center. Aguilera has also presented his own work in the Houston area in festivals including Emerging Choreographers Showcase, 16th annual Celebration of Dance, Mind the Gap, and Barnstorm Dance Festival, where he fused his Breaking foundation with Modern technique to Latin Jazz music. Aguilera is also one of three Dance Source Artists in Residence for the 2019-20 season.
Alejandro K. Barrasa received dance training at San Jacinto College including a dance composition course. Alejandro has performed with the San Jac Dance company and grew as a dancer and as a person while studying dance. His style of dance and choreography is very emotion-driven. This is Alejandro's second choreographed work, and he enjoys receiving feedback from audience members. Currently, Barrasa is studying at the University of Houston - Clear Lake to earn a Bachelor of Science in Educational Science. Alejandro hopes to help people see Jesus, his light, through his life, love, and dance.
Erin Boone earned her MFA in Choreographic Theory and Practice from Southern Methodist University and her BFA in Ballet from Texas Christian University where she performed principal roles in ballets choreographed and/or staged by Fernando Bujones. Mrs. Boone received her early training at Dallas Ballet, Dallas Metropolitan Ballet and The School of American Ballet. While attending SAB she performed in George Balanchine's Concerto Barocco, Rubies, and Valse Fantaisie in their Spring Workshop. Mrs. Boone received scholarships and grants to participate in numerous summer programs such as The School of American Ballet, Pacific Northwest Ballet School, Pennsylvania Ballet School, Hartford Ballet School, Bartholin in Copenhagen, Denmark and Impulstanz in Vienna, Austria. She danced professionally with Fort Worth-Dallas Ballet, Colorado Ballet, Wichita Ballet Theater, and Ballet Concerto. Over many years, Mrs. Boone was an adjunct dance instructor at Southern Methodist University, Tarrant County College, Eastfield College, and the University of North Texas. In addition to directing and choreographing for American Neoclassical Ballet, Ms. Boone also serves as a principal dancer for the company. She is married with two beautiful children.
Tuesday Moon Boswell is from Houston, Texas where she attended San Jacinto College and found her passion for the arts. Tuesday received her Bachelors of Fine Arts in Dance from Sam Houston State University in Huntsville, Texas. During her time at SHSU, she had the opportunity to perform in Bailando Dance Festival, Barn Storm Dance Fest, Contemporary Dance Festival and Dance Gallery. Tuesday has guest performed with NobleMotion Dance, most recently performing in their show Drone. Since graduation, Tuesday has worked with artists such as Jennifer Mabus and Lynn Lane in Transitory Sound and Movement Collective, Dwain Travis in Juxtapose Arts Collective, Amy Morrow in The Theorists through Wanderlust Dance Project and has had the opportunity to collaborate with many other artists throughout Houston. Tuesday has had the opportunity to present multiple works in Dance Source Houston's Mind The Gap, collaborative work in Denton Dance Festival, and set her most recent work at San Jacinto College as a guest choreographer.
Tyler Rooney is a Houston-based theater and dance performance artist. Tyler has earned his Associates degree in Fine Arts at San Jacinto College and is currently working on his Bachelors of Fine Arts at Lamar University in Theater and Dance. Tyler has obtained almost all of his dance training from San Jacinto College under the teachings of Jamie Williams, Jennifer Salter, and other great guest artists associated with San Jac. He has only been dancing for three years and in those three years he has grown as a dancer, a performer, and as a person. Because of his new discovery in the dance world, so many performing opportunities have slowly been opening up to him thanks to the San Jac dance program. This is Tyler's first choreography and first time to perform on a non-college theater stage.
Jhon R. Stronks is a queer identifying male-bodied dancer/ singer / choreographer, engaged in a practice that generates a genderqueer expression informed by an internal transgender dialogue. Through this practice stronks examines their internal feminine nature and acknowledges how in response to subtle and not so subtle societal requests they have framed and contained the femininity that is their birthright. As a choreographer stronks has been accused of presenting audiences with seemingly unruly work that reveals itself according to its own logic. Seeing their work as collage stronks choreographic expressions combine the fundamental elements of composition, with a confluence of movement styles and techniques drawn from their personal movement foundation in Modern, Post-Modern, Jazz, Ballet and Africanist dance training. From this place, stronks dives into the deep end playing with alternative structures for dance making that are more intuitive and often unpredictable. The result is the creation of a broad field for the dancing, where the context is clear; the eye has choices, and the viewer gets to decide.
Tickets
Regular - $15
Patron - $25
Supporter - $35
Dance Source Houston Memebrs - $5