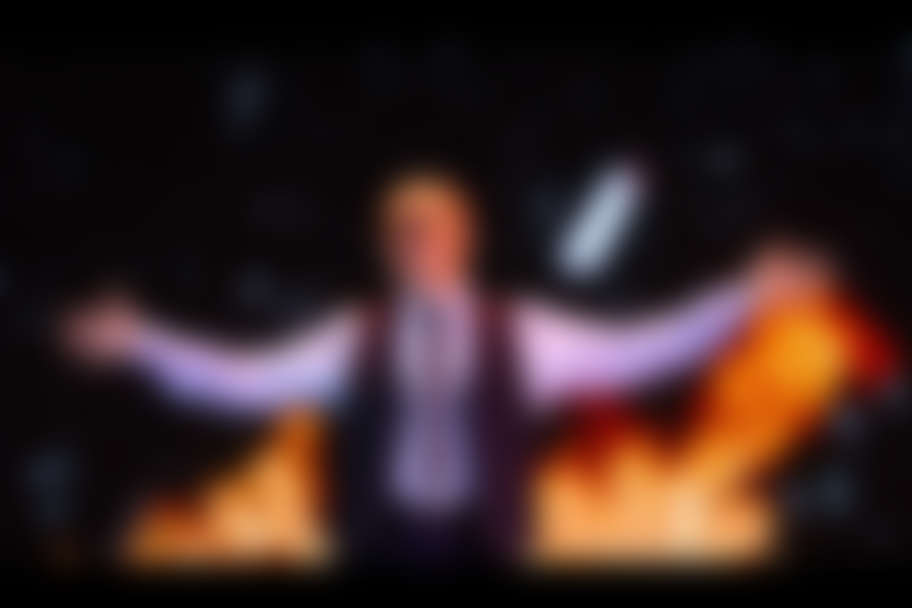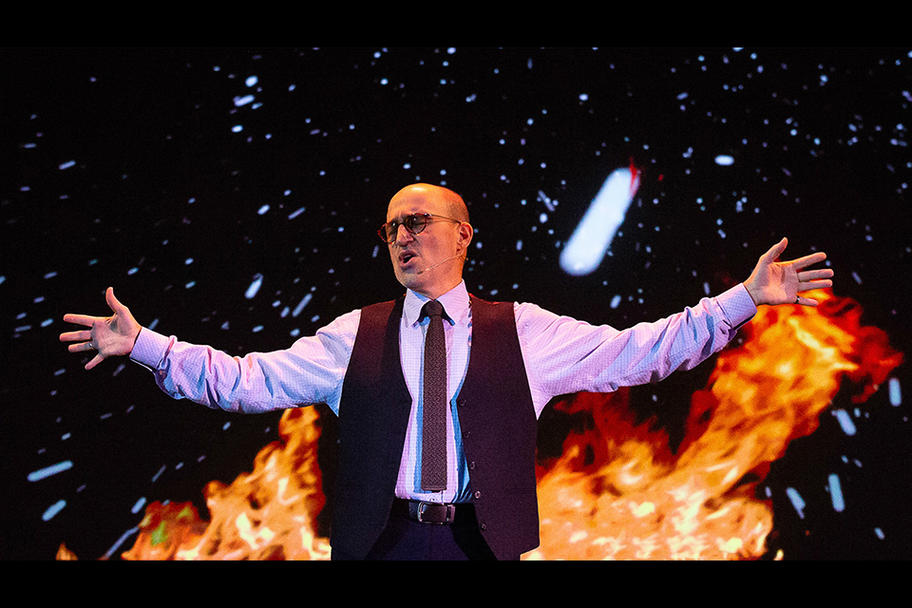 a unique multimedia program featuring David Lang's Pulitzer Prize winning 'The Little Match Girl Passion' and the World Premiere of Shawn Crouch's 'Thirteen Ways of Looking at a Blackbird'
APERIO, Music of the Americas presents a unique multimedia program featuring recent and world premiere works for voice, piano and percussion by American composers David Lang and Shawn Crouch. The program begins with David Lang's 2008 Pulitzer Prize winning oratorio The Little Match Girl Passion. Scored for only four solo voices - soprano, alto, tenor, and bass with additional percussion played by the vocal ensemble - the music traverses a cathartic experience of suffering and transformation told through Hans Christen Andersen's fantastically dark children's tale by the same name.
Considered a pivotal piece in Lang's recent output, The Little Match Girl Passion signifies an inward looking compositional style that embraces historical precedents such as Bach's choral works and a capella motets. Washington Post music critic Tim Page described the work as "a pristine and immaculately distilled setting…deeply felt without ever delving into sentimentality, absolutely simple yet leaving nothing out." Pitchfork Magazine praised The Little Match Girl Passion as "the most profound and resonant work of Lang's career" describing the music as "breathtakingly spare and icily gorgeous."
The world premiere of Shawn Crouch's Thirteen Ways of Looking at a Blackbird acts as a musical and dramatic counterweight to the ethereal sound world of Lang's oratorio. Featuring the poetry of Wallace Stevens, this new work explores multiple perspectives on the poet's blackbird motif through a collection of enigmatic haiku-like poems. Crouch's concept incorporates evocative lighting, live projections, and interactive staging to illuminate the relationship between perspective, repetition, and social dynamics.
The Miami Herald describes Crouch's music as "staggering… imaginative, powerful, and deeply moving" and Gramophone Magazine praised him as a "gifted young composer." He is the winner of the 2015 New American Voices Composition Prize which supported the completion of Thirteen Ways of Looking at a Blackbird.
Tony Boutté (tenor) leads this project as guest program curator. He is well-known to APERIO audiences for his work in last season's Savage Winter (by Douglas Cuomo), which Opera News hailed as "a heroic performance." Three other Texas-based singers round out the quartet: soprano Amy Petrongelli, a new-music specialist, lauded in The New York Times for her "admirable fluidity"; baritone Mark Diamond, a Houston Grand Opera veteran and first prize winner of the 23rd annual Eleanor McCollum Competition for Young Singers; and mezzo-soprano Emily Howes-Heilman, a talent on the rise, with premieres at Carnegie Hall and with such companies as Chautauqua Opera. Percussionist Brian Graiser and pianist Saule Garcia will join these four singers for the Crouch premiere. Both instrumentalists are on the faculty of Sam Houston State University and are in demand as both performers and educators.
Aperio, Music of the Americas is a Houston-based ensemble dedicated to presenting unique chamber music in performances that showcase contemporary composers from the Americas. Aperio advocates for the creation and promotion of new works by both emerging and established composers, often exploring the relationship between selected repertoire and other art forms.
New American Voices was founded in 2014 by tenor Tony Boutté to celebrate and foster creative collaboration between singer and composer. In its first five years, New American Voices facilitated the creation of over 50 new works by a wide array of talented young and established composers, including Libby Larsen and Zachary Wadsworth. These works were championed and performed by over 30 singers and pianists. In total there have been more than a dozen concerts presented in New York City, Miami, Houston, and Huntsville, giving local and national exposure to these songs, their creators and presenters. Thirteen Ways of Looking at a Blackbird by Shawn Crouch represents the epitome of collaboration and promises to be an exhilarating and thought-provoking work.
PROGRAM
LANG - The Little Match Girl Passion for solo voices and percussion
CROUCH - Thirteen Ways of Looking at a Blackbird for solo voices, percussion and piano
PERFORMERS
Amy Petrongelli, soprano; Emily Howes-Heilman, mezzo-soprano; Tony Boutté, tenor & music director; Mark Diamond, baritone; Brian Graiser, percussion; Saule Garcia, piano