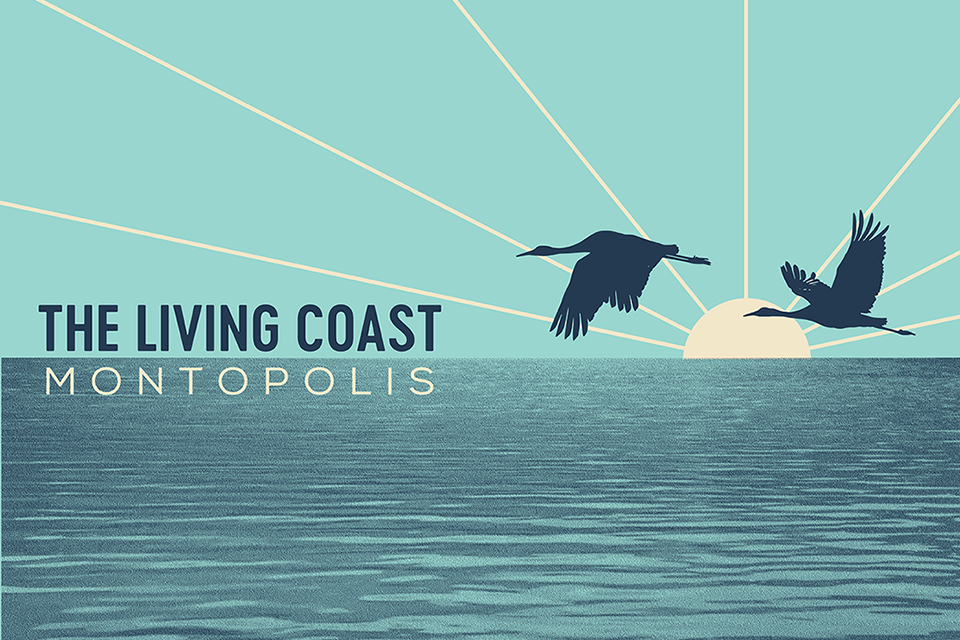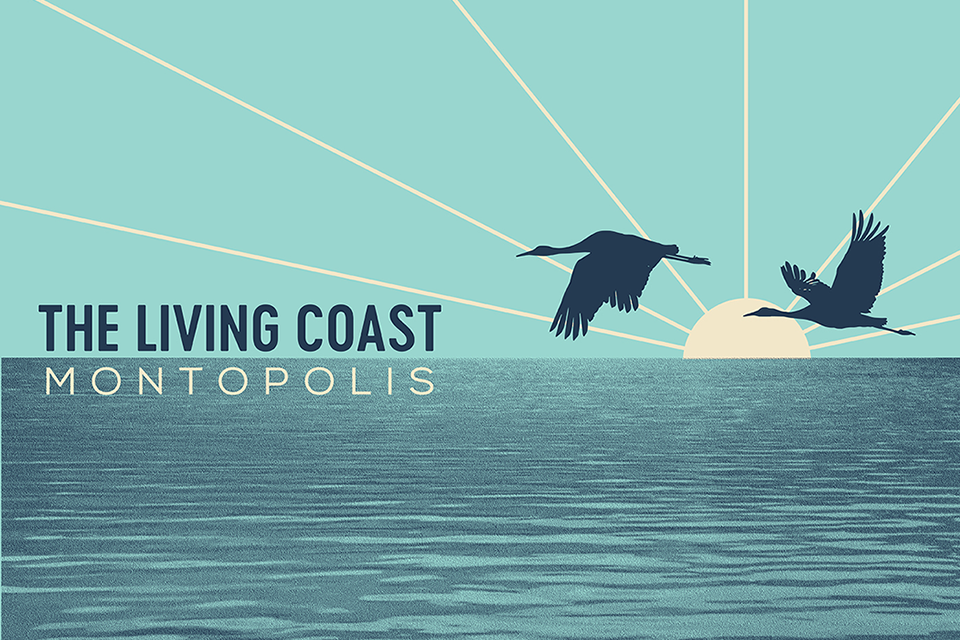 NOTICE
This event has been postponed. For questions, please email our box office at boxoffice@matchouston.org or call (713) 521-4533.
---
Proceeds from this performance will be be donated to the Matagorda Bay Foundation and the Citizen's Environmental Coalition.
"A Montopolis show is like a night of beautiful chamber music, but with electric guitar and the twang of pedal steel giving a Texas kick to the keys and strings." Texas Monthly
The Living Coast is a gorgeous nature film, dynamic storytelling and live music performance that explores the Texas gulf coast. Montopolis features members of the Austin Symphony Orchestra and Texas' best rock musicians touring with an environmental scientist. The show is a love letter to the region as well as an opportunity to discuss broader environmental challenges. Surfers and sailors, shrimpers and oilmen, poets and scientists all share their stories about this complicated region of serene beauty, vast industry, and incredible contradictions.
Watch the video trailer for this event on YouTube:
Featuring the music of Montopolis, film by Anlo Sepulveda and Reagan Jobe, and archival photography of the Great Galveston Hurricane, the deadliest storm in US history. Scientists Wendy Gordon and Megan O'Connell perform on stage with Montopolis as well as providing educational outreach after the concerts.
Anlo Sepulveda, director of the film Yakona, and drone pilot Reagan Jobe have created some truly stunning imagery that screens during the concert. A native of Corpus Christi, Anlo's knowledge of the region has enabled him to capture never before seen perspectives of beaches and wetlands, oil rigs and refineries, epic kitesurfing, and industrial fishing boats - a complete visual portrait of life on the coast.
Fourth in the Montopolis concert series about places in Texas, The Living Coast is their most ambitious musical incarnation to date with a horn section, string section, and rock rhythm section featuring members of the Tosca String Quartet, Okkervil River, the Polyphonic Spree, and the Austin Symphony.
"a multimedia love letter to the Texas coast, with voices and images from the Gulf set to an original score" - NPR, The Texas Standard
"Montopolis can create forceful sounding songs that have a bit of rock 'n roll snarl, but it is also capable of mournful classical sounding pieces and others that are mysterious and ambient. The group's range of expression is striking…" - Andrew Dansby, Houston Chronicle
Bio
Led by composer Justin Sherburn, the Montopolis ensemble combines country, folk, and rock styles into modern classical arrangements. The group produces multi-media events that combine live music with film and interactive story telling. Montopolis brings people together to celebrate the beauty of Texas. Our performances inspire people from all walks of life to consider how best to steward the land and the ocean for the next generation.
This project is generously funded by Mid-America Arts Alliance, the National Endowment for the Arts, and the state arts agencies of Arkansas, Kansas, Missouri, Nebraska, Oklahoma, and Texas.