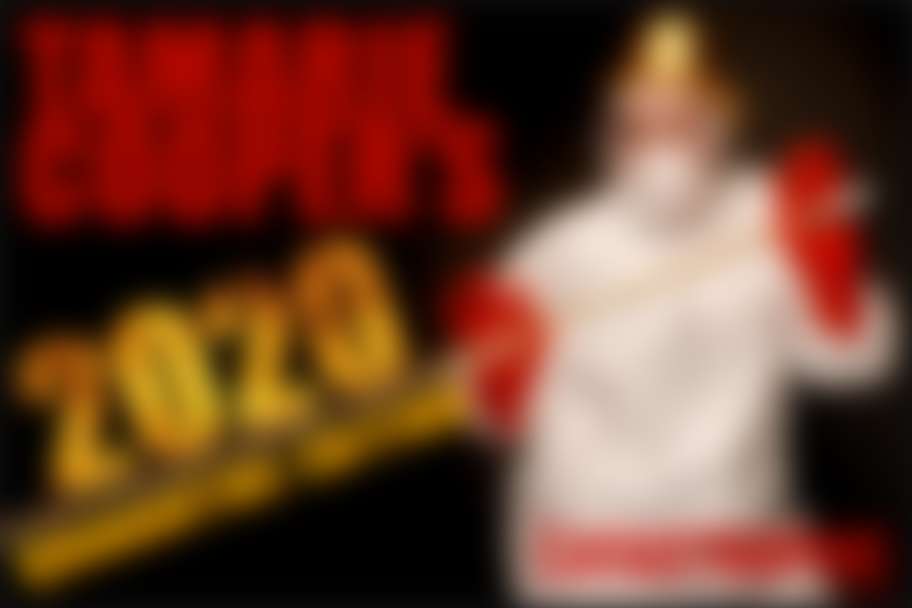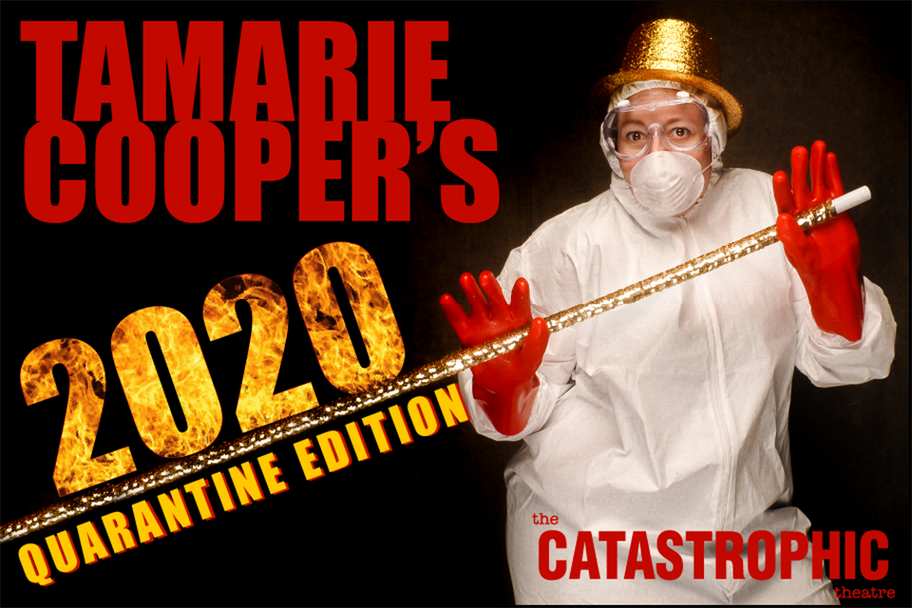 | Date | TIme | | Note |
| --- | --- | --- | --- |
| Friday, Jul. 31 | 7:30 PM | | Episode 1 |
| Friday, Aug. 14 | 7:30 PM | | Episode 2 |
| Friday, Aug. 28 | 7:30 PM | | Episode 3 |
| Sunday, Sep. 20 | 11:59 PM | | Last Day to Buy |
The 22nd installment of the hugely popular Tamarie Cooper Show will be an exclusively virtual experience this summer. Originally scheduled to open at MATCH this June, Tamarie Cooper's 2020: Quarantine Edition! is now a three-part video series that will begin streaming Friday, July 31st.
Access to episodes will be available for purchase till September 20, 2020. Episodes will be available to stream/view till December 1, 2020.
It wouldn't be summer in Houston without a crazy-quilt vaudeville from Tamarie Cooper and those Catastrophic troopers on a sublimely goofy warpath.
– D.L. Groover, Houston Press
Nothing, not even a pandemic, can stop Tamarie Cooper from entertaining you this summer. Health and safety come first, however, so this time, Tamarie and her gang of talented and ridiculous performers are taking the show to the interwebs, for not one, not two, but three glorious episodes of Tamarie Cooper's 2020: Quarantine Edition! Prepare to experience the same level of wacky ass-clownery and satire that you've come to expect from Cooper's annual musical romps, as Tamarie and crew take on John Hughes movies, talking cereal boxes, insufferable cabaret performers, actual dogs, conspiracy theorists, God, profanity, iPhone Man, isolation, sparkly hats and jazz hands, and much, much more! Enjoy this new and fabulous online variety show format from the comfort of your own home - you can even pause for a bathroom break and extra snacks!
Conceived, directed, choreographed, and costumed by Tamarie Cooper
Written by Patrick Reynolds
Contributing writers: Tamarie Cooper, Joe Folladori, Kyle Sturdivant
Music by: Miriam Daly, Joe Folladori, Erin Rodgers
Lyrics by: Tamarie Cooper, Joe Folladori, Erin Rodgers, Kyle Sturdivant
Video design, direction, editing: Tim Thomson
Sound design, audio engineering, mixing: Shawn St. John
Staging Solutions production team: Tim Griffith, Brent Hall, Ian Leonard, Scott McClennen, Ed Ruedemann, Elias Swinehart
Vocal direction, Tamarie 2020 House Band director: Alli Villines
Tamarie 2020 House Band: Mara McGhee, Brett Needham, Erin Rodgers, Kirk Suddreath, Alli Villines
Performers: Ronnie Blaine, Noel Bowers, Karina Pal-Montaño Bowers, Brittny Bush, Tamarie Cooper, John Dunn, Sara Jo Dunstan, Joe Folladori, Bryan Kaplún, Jayden Key, Mara McGhee, Mateo Mpinduzi-Mott, Angela Pinina, Rebecca Randall, Kyle Sturdivant, Alli Villines, Abraham Zeus Zapata, Walt Zipprian