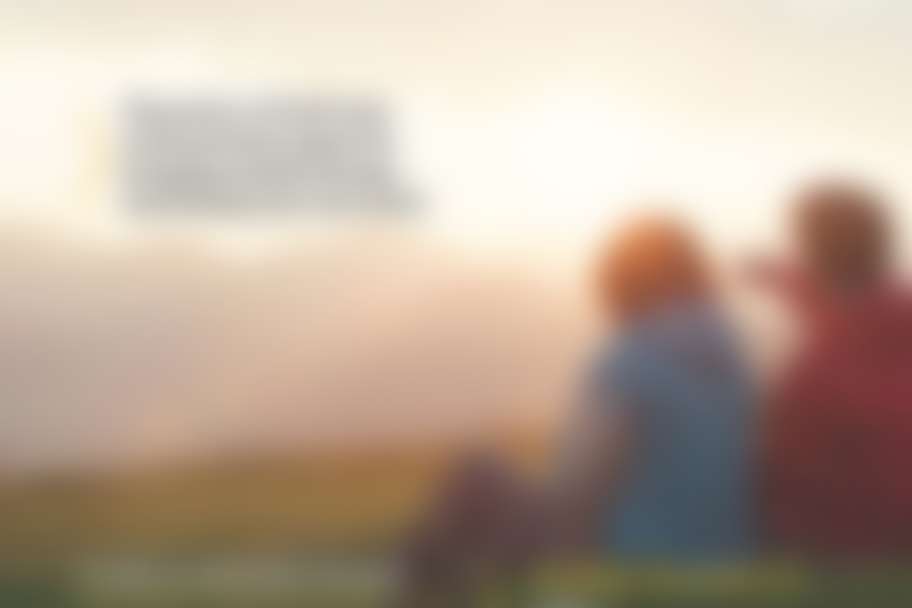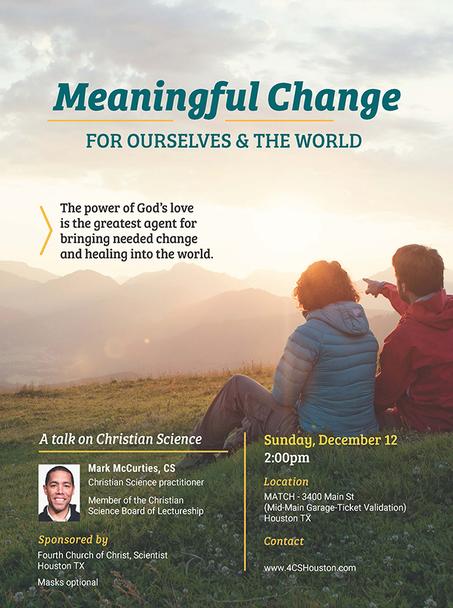 How God's love can change your life and the world
Free and open to the public. No Tickets Needed
Fourth Church of Christ, Scientist, Houston invites you to this free talk by Mark McCurties, C.S.
"The desire to change ourselves, to improve our character, our relationships, our life prospects can also go beyond just the boundary of our own lives and the four walls of our home. Many men and women around the world have a sincere yearning to improve the collective experience of mankind," says McCurties. "In this lecture, I will explain how God's loving and saving power is the greatest agent for change, and that through a right understanding of God, His power can be seen and felt right here and now, bringing health and peace to the world."
The ideas in this lecture are based on the teachings of Jesus as recorded in the Bible, and as discussed in Science and Health with Key to the Scriptures, by Mary Baker Eddy.