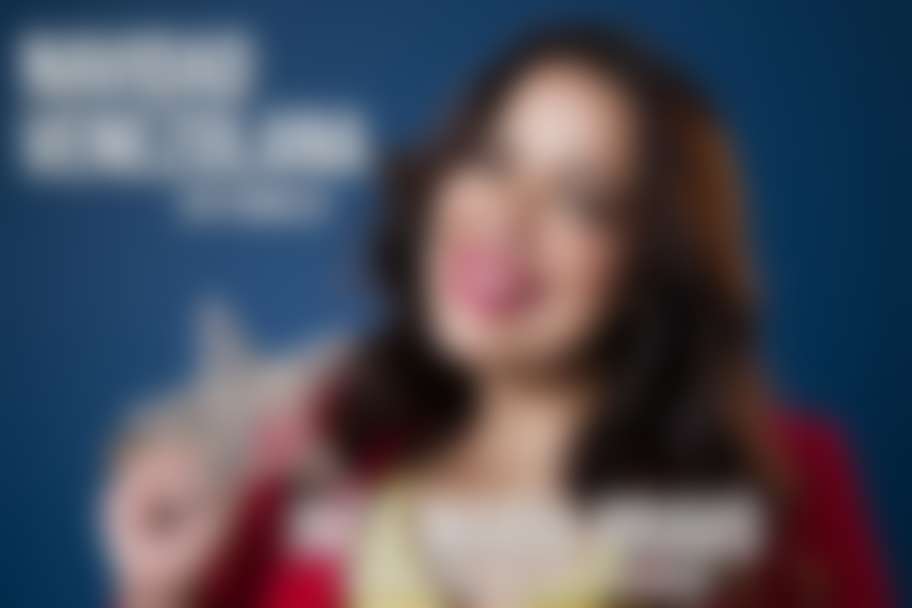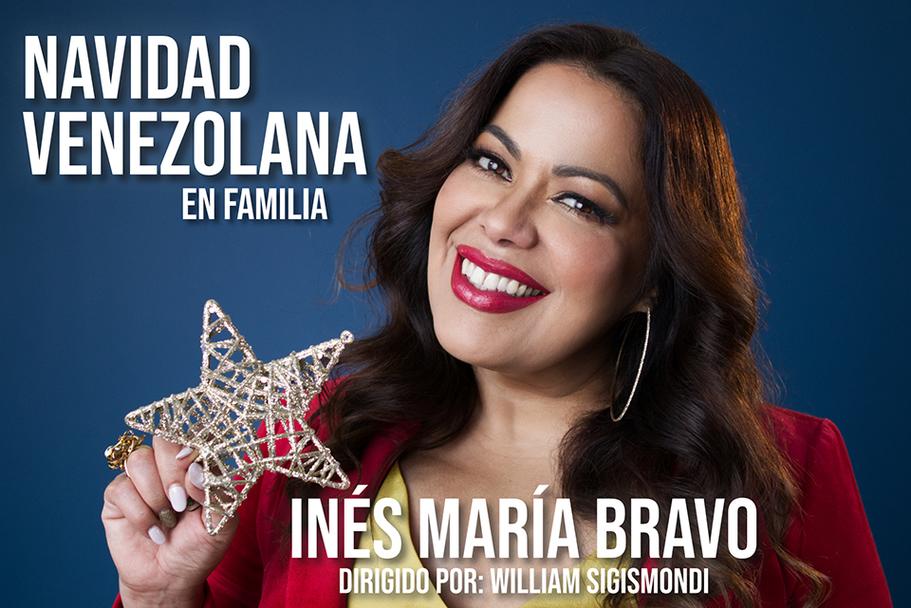 A beautiful tour of the traditional Venezuelan Christmas music
Latin American Christmas has many similarities between their countries. Most of them celebrate on December 24th the imminent birth of the baby Jesus. Each family member hugs each other with the joy of being together while sharing their most precious treasure: time with the love ones.
Navidad Venezolana en Familia, presented by the Foundation for Modern Music and Flamart, as part of its annual Latin American Christmas program, is a concert in which singer Inés María Bravo celebrates the vibrant Venezuelan community in Houston, and especially its children. This concert promotes the connection with Venezuelan Christmas music and all those family traditions that make the Venezuelan people happy every year.
During the show, Inés María will sing Venezuelan Christmas carols that are called aguinaldos and unforgettable parrandas, such as: Corre Caballito, Niño Lindo, Aguinaldo Carupanero and El Burrito Sabanero; with which the public will evoke the celebrations with family and closest friends, Christmas Eve dinners, and the beauty of the Nativity.
With a moving Christmas repertoire and under the excellent direction and musical production of William Sigismondi; wonderful illustrations by the award-winning cartoonist Rayma Suprani; the talented Venezuelans girls Zoe Gravina, Isabella Sordelli and Emma Sequera; and amazing musicians; Inés María invites you to honor Venezuelan traditions, and join to sing aguinaldos and parrandas full of joy, love and hope.
This concert will be a true enjoyment for the whole family.
Merry Christmas!
About INÉS MARÍA BRAVO
Voice
Inés María Bravo is a Venezuelan soprano. She is a former soloist of the National Philharmonic Orchestra of Venezuela and the prestigious Orfeón Universitario of the Universidad Central de Venezuela. As a singer, she has toured extensively in Europe, Asia, and the Americas. In 2020, she released her solo album "Bésame Mucho", dedicated to the feminine in the bolero; which joins others of symphonic bolero, choral and folk music recorded throughout her artistic career, during which she has obtained national and international awards and recognitions; in addition to her recent nomination for the Venezuelan Pepsi Music Award 2021.
Inés María believes that her voice is a musical instrument full of magical possibilities, capable of conveying a playful and intimate link between sounds and emotions. Her sweet, velvety, and lyrical soprano voice combined with her intuitive interpretative skills, communicate her deep love for Venezuelan and Latin American music.
About WILLIAM SIGISMONDI
Musical Director, Arrangements & Pianist
Latin Grammy winner William Sigismondi is a pianist, composer, and producer from Venezuela. At the early age of 15, he positioned himself as a young promise in the national music business. For over forty-five years, he has recorded countless albums with the most recognized Venezuelan and Latin-American artists, such as: Oscar D'Leon, Armando Manzanero, María Marta Serra Lima, and many others. His performing career has taken him on tours across the Americas, Caribbean, and Europe. Sigismondi focuses his musical work on preserving the richness of traditional music, both Venezuelan and Latin American, by keeping the purism of sonorities through his own research and experience; which gives to his arrangements and compositions many layers of complexity yet apparent simplicity. During his prolific career, he has composed music for symphonic orchestras, independent films, television, video games, and advertising industry in Venezuela and the United States.
About RAYMA SUPRANI
Internationally recognized Venezuelan journalist and visual artist Rayma Suprani is a cartoonist and human right activist based in Miami, US; recently, breast cancer survivor (2020). Everyday from 1995, she published her cartoons in one of the most prestigious Venezuelan newspapers, El Universal; but, she was fired over their sharp political content in 2014. Since her first solo exhibition in 2012, Rayma has explored a variety of drawing techniques, such as graphite, watercolor, acrylic, ink, and digital artwork; with which she successfully has exhibited many times in Houston, Miami, Madrid, and Barcelona.
She was awarded the Interamerican Society Press Prize (2005), Pedro Leon Zapata Prize as Venezuelan Best Cartoonist (2000, 2009), and the Vaclav Havel International Prize for Creative Dissent at the Oslo Freedom Forum (2019.) She is one of the protagonists of the documentary 'Caricaturists, Fantassins de la Democratie' at the "Maps to the Stars" Premiere during the 67th Cannes Film Festival in 2014. In 2015, she was a speaker in defense of human rights at the Freedom House Organization and the Oslo Freedom Forum in Norway.
The show runs 90 minutes with NO INTERMISSION.
This performance will be in person