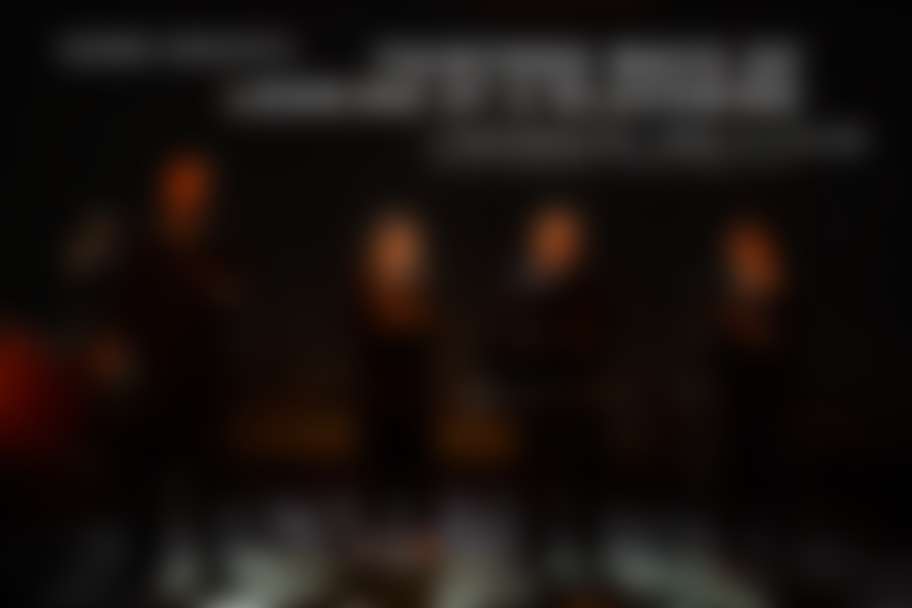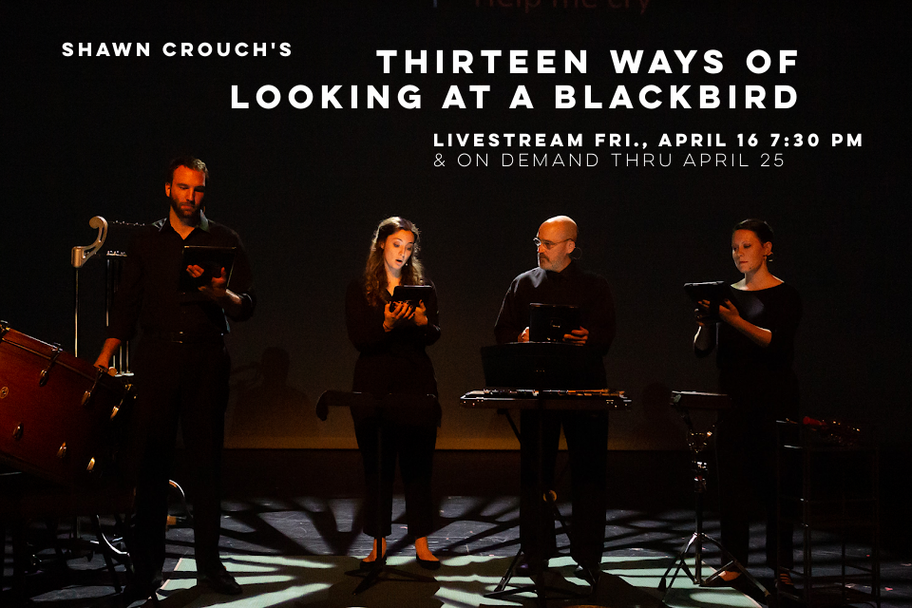 Thirteen Ways of Looking at a Blackbird is a thrilling new work by American composer Shawn Crouch, with poetry by Wallace Stevens. This stunning world premiere production from Aperio's 2020 concert season explores multiple perspectives on the poet's blackbird motif through a collection of enigmatic haiku-like poems. The Miami Herald describes Crouch's music as "staggering… imaginative, powerful, and deeply moving" and Gramophone Magazine praised him as a "gifted young composer." He is the winner of the 2015 New American Voices Composition Prize which supported the completion of Thirteen Ways of Looking at a Blackbird.
PROGRAM
CROUCH - Thirteen Ways of Looking at a Blackbird for solo voices, percussion, and piano
PERFORMERS
Tony Boutté, tenor & music director; Amy Petrongelli, soprano; Emily Howes-Heilman, mezzo-soprano; Christopher Besch, bass-baritone; Brian Graiser, percussion; Saule Garcia, piano
This concert is presented as a livestream on Friday, April 16 at 7:30 PM. Following the Livestream, it will be available On-Demand until Sunday, April 25, 2021. Ticket registration is required.
Photo: Lynn Lane