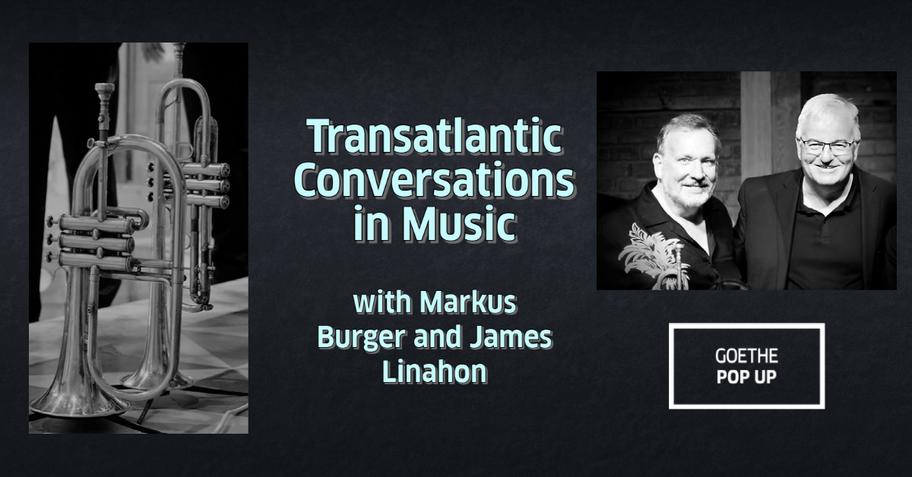 Free admission with registration.
James Linahon and Markus Burger will present an evening of melodies taken from the great American songbook and highlights of the German standards by Bach, Handel and Beethoven. In this music dialogues the listener will experience how harmonious modern improvisation and traditional music can co-exist and interact with each other. Burger has been a bridge builder between classical music and jazz for years. James Linahon is one of the rare trumpet talents that is equally gifted in the interpretations of classical music as well as classical music. He played with no other than Frank Sinatra as well as all leading Symphony orchestras in the United States.
The Goethe Pop Up Houston is a temporary branch of the Goethe-Institut, the cultural institute of the Federal Republic of Germany.