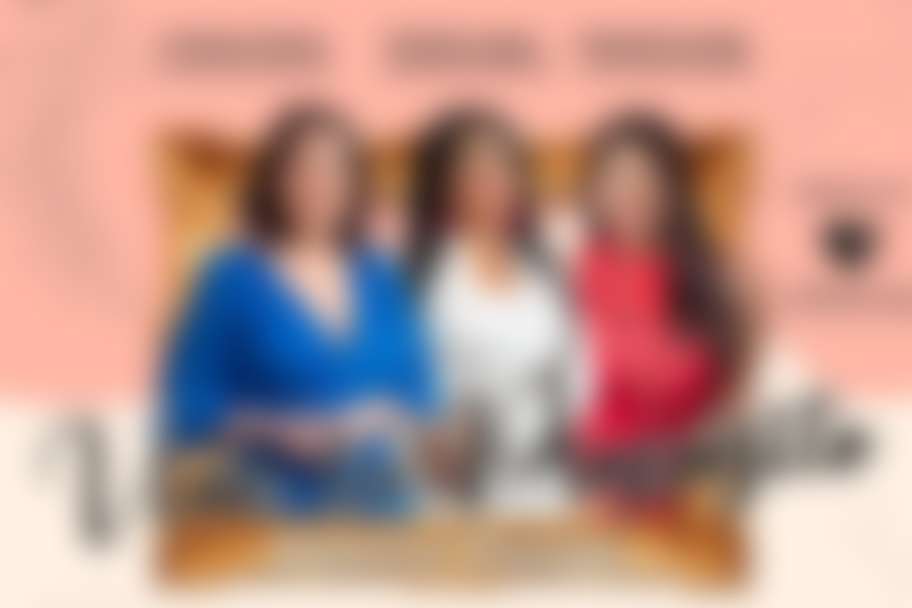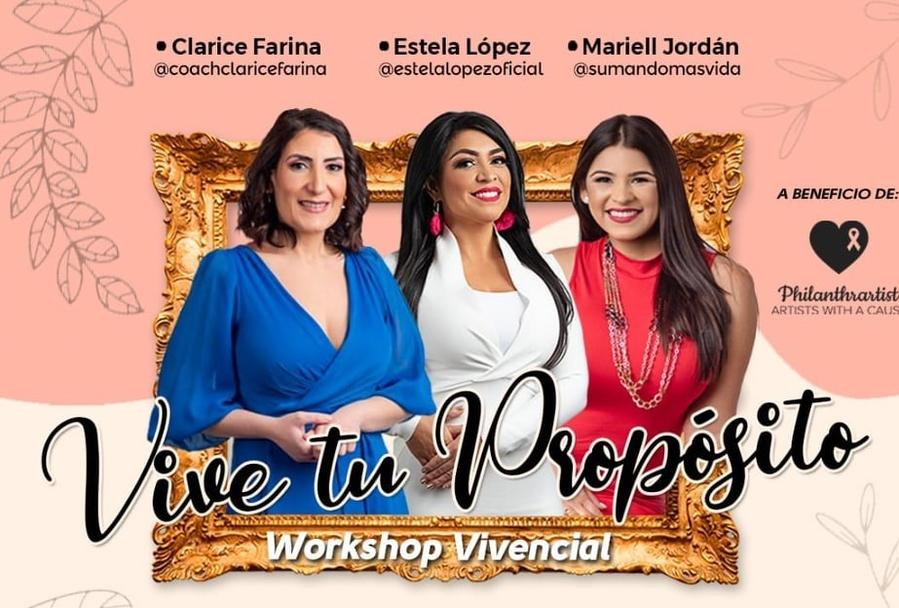 Vive tu Propósito presenta: Las conferencistas Estela López, Clarice Farina y Mariell Jordan, te acompañarán en este viaje de tu propia transformación, para comenzar a vivir una vida con propósito y a tu máximo potencial.
Vive Tu Propósito Workshop Vivencial Workshop interactivo de la mano de 3 coaches expertas y especialistas en procesos humanos quienes a través de dinámicas y experiencias vivenciales basadas en el coaching y PNL te enseñarán los aspectos que forman el eje central para Vivir Tu Propósito de Vida. También tendremos invitados especiales quienes complementarán los aspectos de este tema.
Nuestras conferencistas:
Estela Lopez @ estelalopezoficial Conferencista, Coach y Capacitadora Certificada por el Equipo John Maxwell y por Living Compass. Coautora del libro "I Have What It Takes" y autora del libro "Despierta y Levantate" Fórmula para vivir la vida en abundancia. "Tu dolor y tus dificultades no vinieron para destruirte, sino para prepararte para tu propósito". Hay situaciones que nos marcan para toda la vida, que lejos de destruirnos, nos capacitan con los dones y la sabiduría necesaria para vivir nuestro propósito. Descubre cómo puedes utilizar tu dolor como tu propósito para servir a los demás y dejar un legado en el mundo que tiene el poder de transformar vidas.
Clarice Farina @coachclaricefarina Bussiness Coach y Master Life Coach, Coach Numerológica y Terapeuta Holística, Master Reiki Unitario, Practicante en Procesos de múltiples Cuerpos y Procesos Verbales de Acceso a la Conciencia. Angeologa Speaker Creator y Facilitadora de Talleres. Autor del libro "Descubre tu proposito de vida a traves de la Numerologia" Aunque no creas en la magia de los numeros. Descubre y monetiza tu propósito. ¿Alguna vez te has preguntado para qué eres bueno por naturaleza? ¿Tienes alguna idea, cuáles son tus dones? ¿Qué harías si no tuvieras límites? Estas y más preguntas serán respondidas al revelar el propósito de su vida y, lo que es más importante, cómo construir un negocio rentable monetizando sus habilidades.
Mariell Jordan @sumandomasvidaSocial Master Life Coach, Comunicadora, Locutora, Entrenadora Vibracional CRP, Facilitadora de Taller, Conferencista, Presentadora y Creadora de Sumando mas vida un movimiento de inspiración para vivir en equilibrio Mente, Cuerpo y Espíritu como una tríada perfecta para lograr los objetivos. Autora del libro "No Mas el Lunes Comienzo" Una guía de organización para decirle adios a la procrastinacion. Claves para no posponer tu propósito "Por qué decimos siempre: empezaré el lunes" ¿Qué pensamos cuando nos damos por vencidos? ¿En qué estamos llamados a enfocarnos? ¿Cómo podemos evitar la dilación? ¿Cómo puedo mantener el ritmo y conseguir lo que queremos? ¿Cómo fijar metas reales, gestionar el tiempo de forma eficaz y avanzar con coherencia hacia los objetivos?
Domingo 17 de octubre de 2021. Inscripciones: 2:00 - 3:00 Inicio del ciclo de conferencias: 3:00 p.m. - 7:00 pm. Lugar: Partido - Centro de artes y teatro de Midtown Houston. 3400 Main St, Houston, TX 77002
Tu presencia en este taller experiencial será un gran regalo no solo para ti, ya que un porcentaje de lo recaudado será donado a la Fundación Philanthrartist ¡porque juntos crecemos!
---
Vive tu Proposito Experiential Workshop with three expert coaches and specialists in human processes. Whom, through dynamic and experiential experiences based on coaching and NLP, will teach you the aspects that form the central axis to Live Your Life Purpose. We will also have two special guests who will share aspects of this topic.
Estela Lopez @estelalopezoficial Speaker, Coach and Trainer Certified by the John Maxwell Team and by Living Compass. Co-author of the book "I Have What It Takes" and author of the book "Despierta y Levantate" Formula to live the abundant life. "Your pain and difficulties are not made to destroy you, but to equip you for your purpose." There are situations that mark us for a lifetime, which, far from destroying us, enable us with the gifts and necessary wisdom to live our purpose. Discover how you can use your pain to purposely serve others and to leave a legacy in the world that has the power to transform lives.
Clarice Farina @coachclaricefarina Bussiness Coach and Master Life Coach, Numerological Coach and Holistic Therapist, Unitary Master Reiki, Practitioner in multiple Bodies Processes and Verbal Processes of Access Consciousness. Angeologa Speaker Creator and Facilitator of Workshops. Author of the book "Descubre tu Proposito de Vida a traves de la Numerologia" Aunque no creas en la magia de los numeros. Discover and Monetize your Purpose. Have you ever wondered, what are you naturally good for? Do you have any idea, what are your gifts? What would you do, if you had no limits? These and more questions will be answered by unveiling your life purpose, and more importantly how to build a profitable business from monetizing your skills.
Mariell Jordan @sumandomasvidaSocial Master Life Coach, Communicator, Broadcaster, CRP Vibrational Coach, Workshop Facilitator, Speaker, Host and Creator of @sumandomasvida a movement of inspiration to live in balance Mind, Body and Spirit as a perfect triad to achieve the goals. Author of the book "No Mas el Lunes Comienzo" Una guia de organizacion para decirle adios a la procrastinacion. Keys to not postpone your purpose "Why do we say always: I will start on Monday" What do we think when we give up? What are we called to focus on? How can we avoid procrastination? How can I keep up and get what we want? How to set real goals, manage time effectively and move forward in coherence towards the objectives?
Sunday October 17, 2021. Registration: 2:00 - 3:00 Conference Cycle Starts: 3:00 p.m. - 7:00 pm. Place: Match - Midtown Arts and Theater Center Houston. 3400 Main St, Houston, TX 77002
Your presence in this experiential workshop will be a great gift not only for you, since a percentage of the proceeds will be donated to the Philanthrartist Foundation because together we grow!