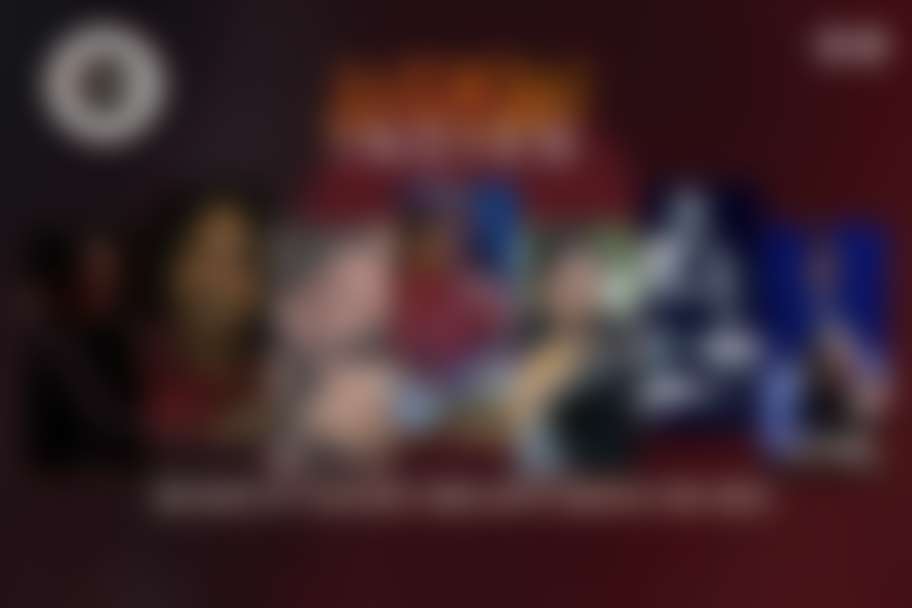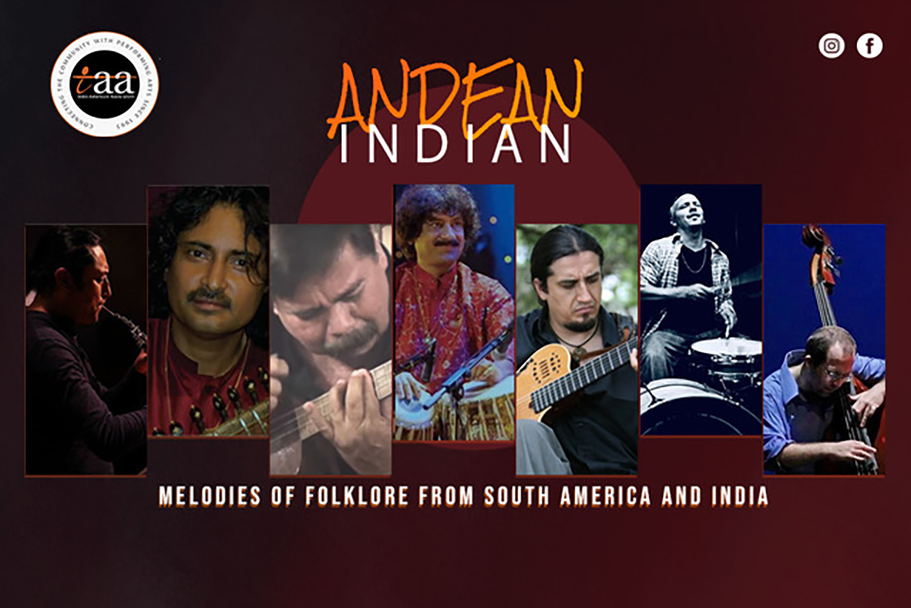 Andean-Indian…Melodies of Folklore from South America and India. A unique fusion of authentic folk music from both continents.
Andean-Indian will feature renowned Artists from South America - Victor Murillo from Equador, Louis Quintano from Venezuela, Edwardo Cassipia from Bolivia, AND from India - Pt. Indrajit Bannerjee and Gourisankar Karmakar.
About the Artists
Indrajit Banerjee:
Indrajit is a distinguished sitar player from India. In addition, he has collaborated and performed extensively with legendary musicians across genres and in experimental projects. Among these are Sting, Craig Pruess, Steve Smith, Fareed Haque, Lettuce, Jeff Coffin, Carter Beauford, Mamadou Diabate, and others. Indrajit's music can be heard on iTunes, Pandora, SoundCloud, Spotify etc.
To the Inde-Andean project, Indrajit creates a melodic bridge between South American and Indian music. This colorful project is unique and fresh, and marked by vibrant melodies that have a lasting positive effect on the listeners.
Eduardo Cassapia:
Born in the city of La Paz, Bolivia, Eduardo studied traditional Andean music at the Los Andes Conservatory and classical oboe at the National Conservatory of Music. He became an international artist after studying oboe with notable instructors in Ulm and in Freiburg, Germany.
Memorable performances in Germany include concerts at the Willy Brandt complex (Berlin) Germany. The National Symphony Orchestra of Bolivia received him at home from Europe. In 2009 he was chosen artist for presentations at the Andean-Inuit Cultural Meeting, touring cities in Denmark and Greenland, and is annually appreciated as an interpreter and teacher in OboeFest (Rosario, Argentina).
Before coming to live in the United States, he was recognized by the Bolivian government that awarded him the Medal of Cultural Merit. Eduardo enjoys being at the forefront of new musical projects in Austin, Texas, as well as other international cities.
Dylan Jones:
The Andean-Indian ensemble is joined by the seasoned world musician and upright bass player Dylan Jones. Dylan Jones is a Texan, who attributes his musical diversity to his many musical friends and mentors namely teachers Dwayne Heggar, Chuck Rainey, François Rabbath, and Ali Akbar Khan. Jones' 30+ year career has been steeped in hip-hop, jazz, Latin, Indian an Arabic music, and he is a founding member of global ensemble Atash and also known for his work teaching music to at-risk youth through his organization, Anthropos Arts (Austin,TX). Jones toured extensively west / east Europe, Asia and all over the USA, and has performed at the Carnegie Hall, NYC.
Gourisankar Karmakar:
Maestro Gourisankar (www.gourisankar.com) is a well-renowned Tabla Player. His talent and creativity are manifest in classical performances, experimental East-West World Music collaboration, and North-South musical interactions. He has performed with most of India's eminent artist including Pandit Hariprasad Chourasia, Pandit Jasraj, Pandit Birju Maharaj, Ustad Shahid Parvez Khan, etc. In world Music, he has performed with World-famous artists such as Drummer Steve Smith, Grammy winner Mamadou Diabate (Kora Player), and Steel Pan player Liam Teague.
Michael Longoria:
Michael Longoria has been guided to become a percussionist/drummer since his early childhood. Born to a music educator on the "frontera" of the Texas and Mexican border in 1974. Michael relocated in 1989 to the Live Music Capitol- Austin, where he further pursued his musical studies. In 1994 Michael launched into his tour life with Texas legend "Joe King Carassco" and has solely been employed as a professional touring/studio musician since. Michael has toured globally and recorded or played with various national and international musical artist including Grammy award winning Patty Griffin, Joel Guzman, Stephen Bruton, Amos Lee, Eric Johnson, Emmylou Harris, Buddy Miller, Indigo Girls, Bob Schnieder, Marc Ribot, Mestrinho, Tita Lima, Yaniel Matos, Tomas Ramirez, Pete Rodriguez, and many others. Michael has performed on Austin City Limits, David Letterman, Tonight Show with Jay Leno, Ellen Show, Good Morning America, and The Conan O' Brian Show to name a few highlight TV performances.
Victor Murillo:
Multi-instrumentalist and composer Victor Murillo was born in Quito, Ecuador. He is a touring musician and recording artist with over thirty years of experience worldwide. He has performed in different countries in Asia, Europe, and America, has recorded 7 albums of his own music and collaborated with many artists in his native Ecuador and the U.S. He holds a Master's degree in Cultural Development and is currently working on his latest album of original compositions.