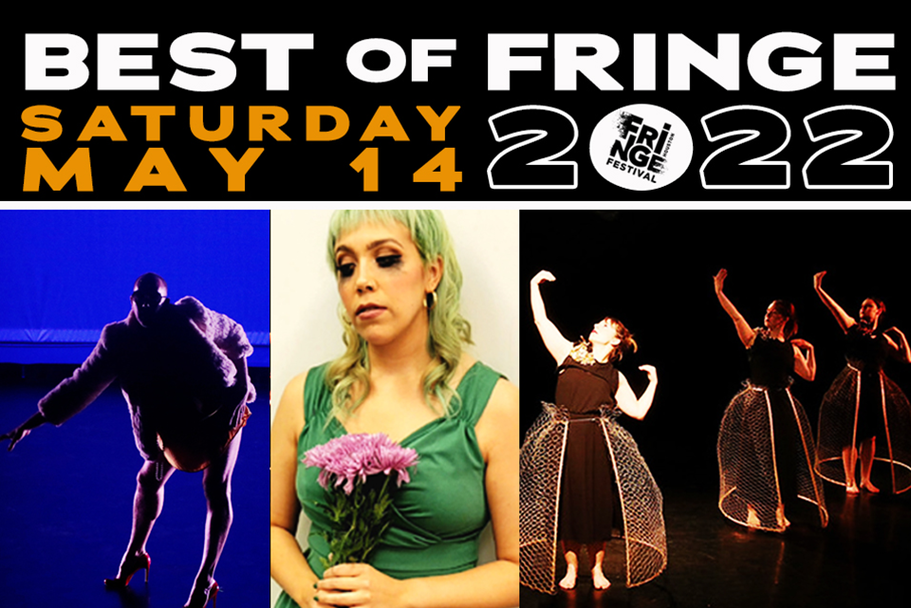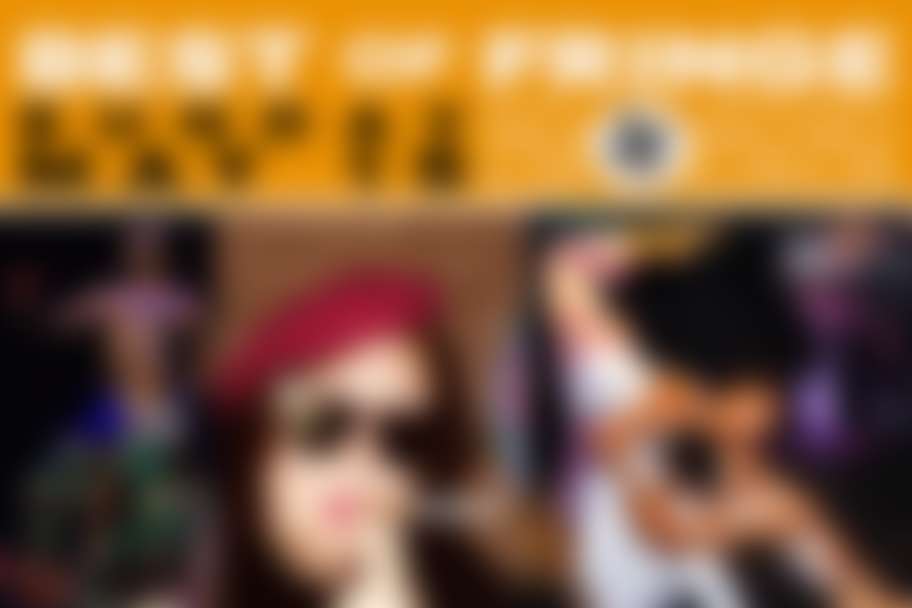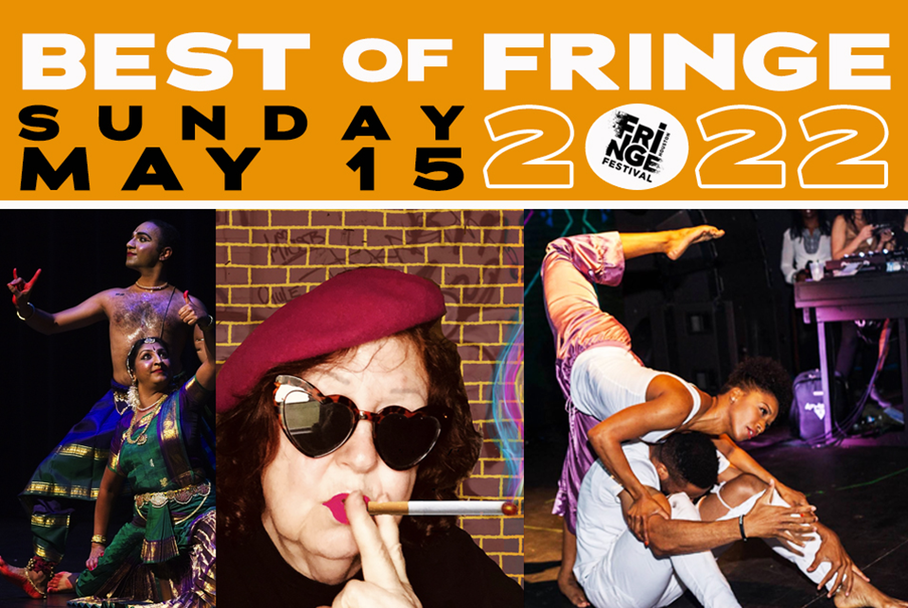 Buy your ALL WEEKEND PASS NOW and SAVE 50%!
See both nights for only $20.

Single Tickets:
$15 in advance
$20 at the door
Best of Fringe is an annual spring showcase that brings together a diverse array of solo and ensemble work including dance, spoken word, theater works, drag performances and more. A program of the Pilot Dance Project, a 501(c)3 non-profit arts organization with the mission to empower and transform communities through innovative dance and performing arts experiences, Best of Fringe 2022 will hold two evenings of variety performances.
Highlighted performances from the artist roster include The Pilot Dance Project with choreography by Ashley Horn, jhon r. stronks, NobleMotion Dance, and Tejas Dance.
The Pilot Dance Project will revive an acclaimed excerpt from Ashley Horn's Vesper, a celebration of how feminine beings create the ceremonies and rituals that are the foundation of human existence. Nine dancers will take the stage in Horn's handcrafted, life-sized soft sculpture skirts.
jhon r. stronks will perform as his alter-ego in "Miss. Understood: An American Idling," an introduction to the attitudes and behaviors of Miss. Understood. This piece combines movement, text, and voice in a song cycle for self-discovery spiraling and unraveling a desire for immortality along a landscape of hopelessness and death.
NobleMotion Dance and Tejas Dance will be performing as a result of Arts Respond Performance Support Grants from the Texas Commission on the Arts.
Saturday, May 14 @ 8:00 PM
jhon r. stronks
The Pilot Dance Project
NobleMotion Dance
Lexis Greer (Dallas)
Alondra Puentes Gallegos (Dallas)
The Magpie Parliament Society
Cynthia Garcia
Isaac Reyes
Amberly Altamirano Daniels
Groundwork Studios/Brent Smith
Sunday, May 15 @ 8:00 PM
Tejas Dance (Dallas)
Stormie Jones
Loren Holmes
Kristina Prats
Seriously Silly Sisters Shadow Puppetry Troupe
Margot Stutts Toombs
Christie Gorman and Taylor Harwood
Anna Bauer (Austin)
Elyssa Vega
Sunanda's Performing Arts Center