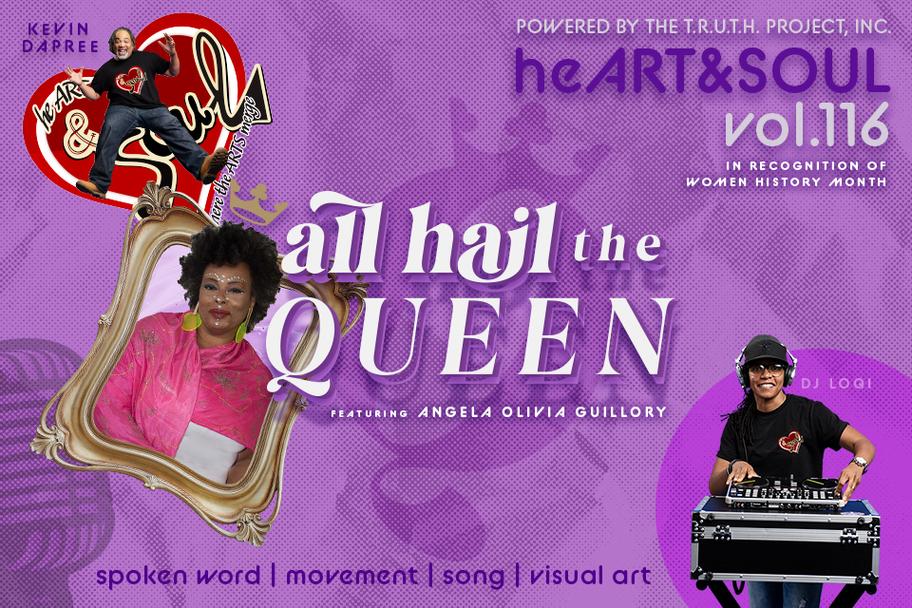 SPOKEN WORD + MOVEMENT + SONG + VISUAL ART = Where the ARTS merge!
In recognition of Women History Month!
Come and be a part of a CELEBRATION through the arts.
7:30 PM - 8:00 PM... THE MIXER
Experience the sound of DJ LoQi spinning the hottest Neo Soul, R&B music that will stimulate your mind, body, and soul as you arrive for your heART&SOUL experience.
8:00 PM... THE EXPERIENCE
"All Hail The Queen"
This experience will feature an open mic of artists who will grace the mic to share stories about their journey and experiences. This mic will leave the audience inspired and covered with ashes; this mic will bring the heat.
---
ABOUT heART&SOUL Vol. 115
heART&SOUL's mission is to provide a creative platform of expression for people of all gender, lifestyles, and beliefs.
Powered by The T.R.U.T.H. Project, Inc.