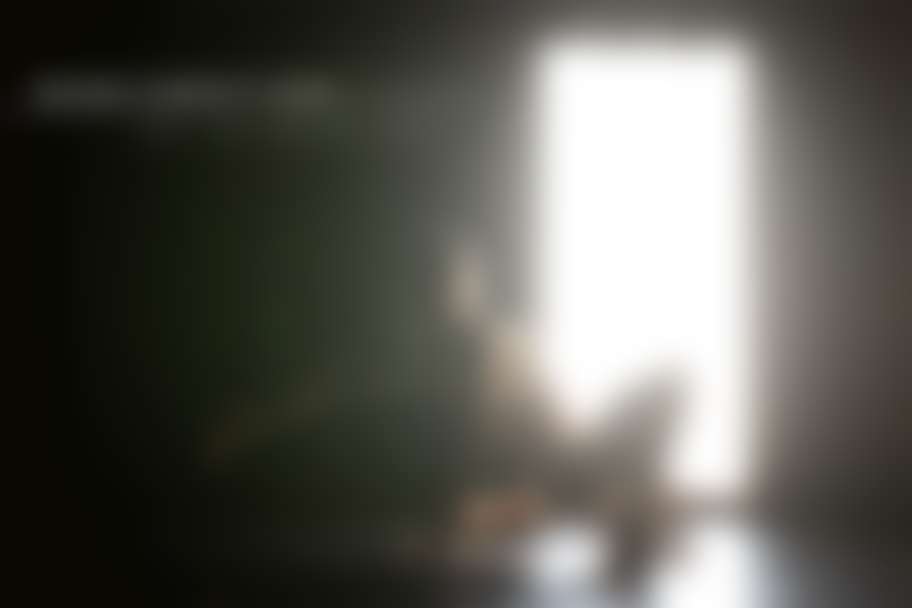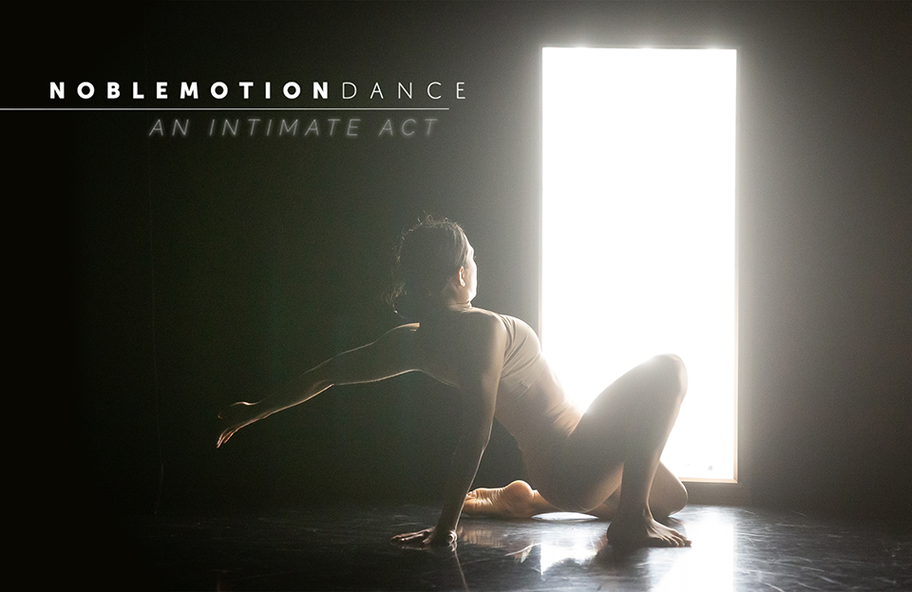 See NobleMotion Dance up-close and personal at the MATCH August 19-20 for a heartfelt performance of An Intimate Act. The evening features the return of Photo Box D, the company's seminal collaboration with light artist Jeremy Choate. Other collaborations include a climbing sculpture made by Jared Doster, original music composition by Travis Lake, and an innovative film made in collaboration with Jeremy Stewart and A.I. technology. NobleMotion's trademark physicality and innovation are palpable as the audience sits right on top of the action in a black box setting.
Photo Box D is a haunting and beautiful dance that captured Houston's imagination in its 2010 premier. To create the work NobleMotion's Artistic Directors asked Choate to design the light score using unconventional sources. The dance was then molded to fit inside the installation and the overall effect is one of mystery as dancers seemingly disappear on stage. This performance will mark the ten-year passing of Jeremy Choate. NobleMotion is honored to share his light with audiences once again.
Ziggurat 2022 features a 12-foot spinning sculpture designed by industrial artist Jared Doster. The climbable sculpture requires teamwork as dancers vault, swing, and flip through the space. "The audiences' close proximity to the sculpture really allows them to experience the dancer's physicality," states Andy Noble. "It might make you gasp."
Dionne Noble's Houston premier of The Watering Hole is a commentary on meaningless bureaucracy and our insatiable desire for purpose.
Other dances include Spider's Den, a suspenseful duet, and The Promise, a duet about love and sacrifice.
The evening is rounded out by, My Flesh, My Fog, an innovative film collaboration with Jeremy Stewart and A.I./Machine Learning. The film, shot entirely in a white room, was edited, and sent to A.I./Machine Learning. The A.I. studied and reinterpreted the film. The two versions were then edited together, creating a strange blending of the corporeal and A.I. world. This is the first film of its kind.
Performers include Rachel Cox Culver, LaRodney Freeman, Colette Kerwick, Kalli Loudan, Lindsey McGill, Tyler Orcutt, Jacob Regan, Abby Schafer, Lauren Serrano, Hayden Stark, Joseph Stevens, Angelica Villa, Allison Wallace, Dillon Bell, Justin Curry, and Evan Warner.
Original music is composed by Travis Lake and light design is by Bryan Ealey.