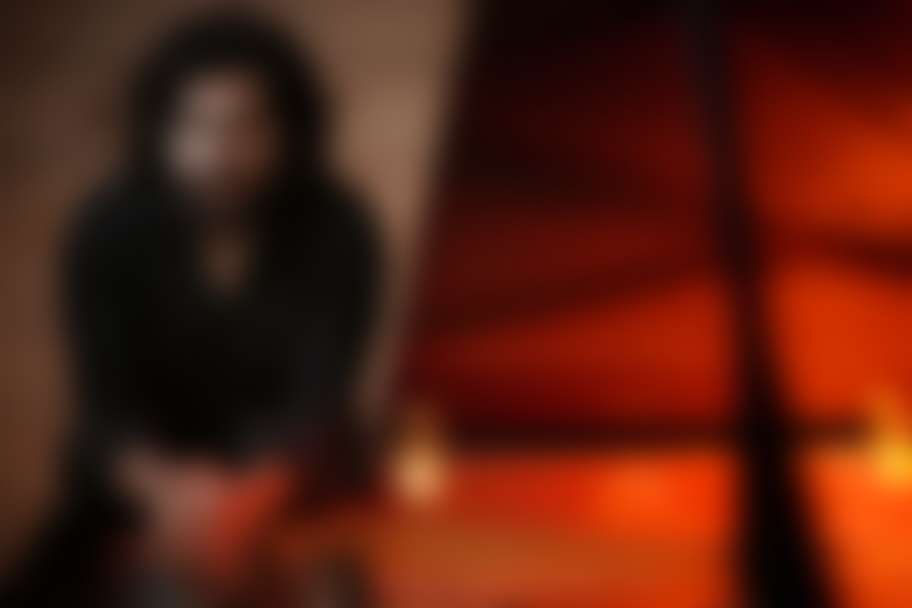 LOST/Return to Beirut is a cine concert highlighting a meeting of a feature film and a documentary with a powerful solo piano performance. The return of Rami Khalife to his homeland, Lebanon, is a rediscovery of his country that he painfully left as a child because of the war, a scar of the exodus that has never healed.
Return to Beirut is the work of painter, photographer, and director François Rousseau.
LOST is the most personal work that Rami has ever composed and puts the entirety of the album (13 titles) into an image. This film is his story, his suffering and his fragility, a sensitive, violent and inventive dialogue with his instrument. For the film, the piano from his childhood was lifted to the top of a building under construction, near Byblos, to an open platform overlooking Beirut and the Mediterranean Sea. The camera captured these bright moments when Rami interpreted his album. The film is conceived as a road-trip movie, going from place to place, physically very close to each other, yet clearly distinct.
Crossing Lebanon, attentive to Rami's look, François's camera recorded encounters, all the contradictions of Lebanon: the frenzy of the city, the serenity of the cedar forests, the harshness of refugee camps, and the coexistence of multiple religious communities.
The movie shows the tears of a young Syrian refugee girl in a refugee camp, the beautiful energy of Chadi dancers, the courage of a woman whose husband disappeared along with nearly 100,000 people during the Lebanese civil war that ended 30 years ago, and depicted by the photographs of award winning war photojournalist Jamal Saidi. In his words François said "I witnessed the challenge of conservative thinking and behavior towards the choreographer and dancer of the LGBT community, Alexander Paulikevich. I saw the confinement in the Palestinian camps of Sabra and Shatila, the emotion in front of the discovery of the war images of photographer Jamal Saidi, the poetry of street artists, the soothing of prayers, the environmental and ecological degradation of Lebanon, and a confident, loving, and tolerant youth in spite of the collapse, and the benevolent eyes of a father, the great composer and singer Marcel Khalife."
---
About the Artists:
Rami Khalife is a composer and pianist, graduate of the Julliard School of Music, New York. Rami Khalife - son of Marcel Khalife - has been carrying on a path outside the conventional rules and norms since the turn of the century.
François Rousseau is a painter, photographer, and a director. Above all, he is a perfectionist, he depicts each story-board by staging and merging his three passions in a quasi-choreographic work that celebrates contortions of the body and the performance of the soul. LOST/Return to Beirut is his first film.
---
$40 Avance Ticket Sale
($45 at the door)
$25 Student Ticket
Join us after the performance in the lobby for CD signing and photos.
---
PREVIEW: