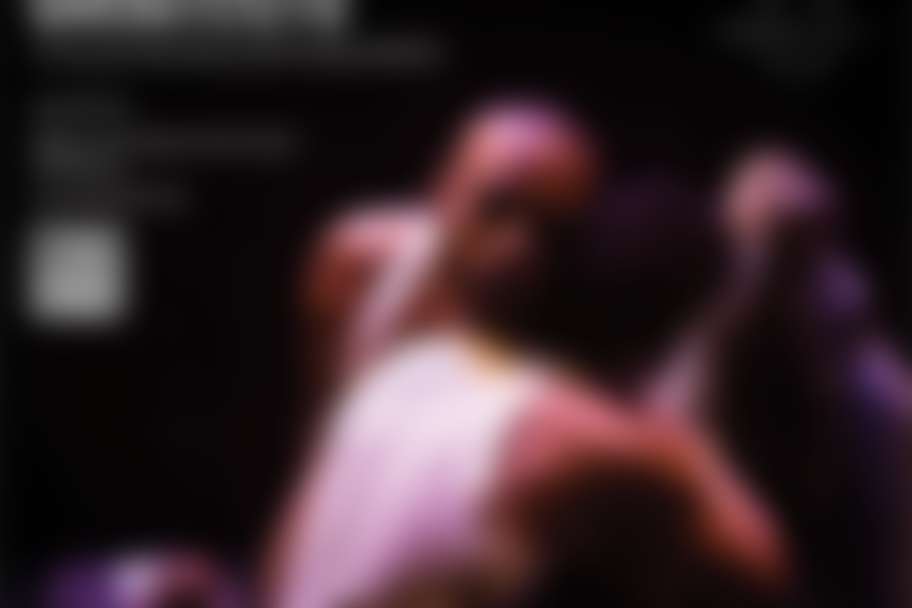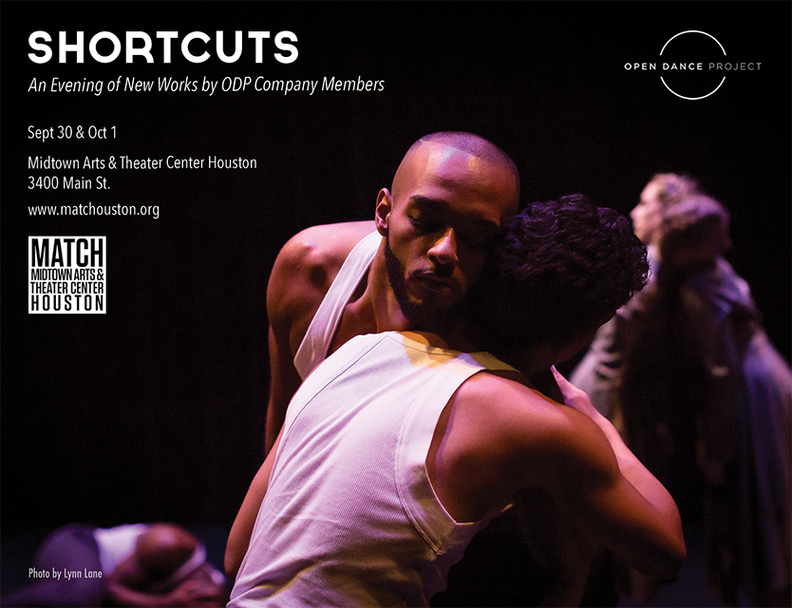 | Date | TIme | | Note |
| --- | --- | --- | --- |
| Friday, Sep. 30 | 8:00 PM | | |
| Saturday, Oct. 1 | 4:30 PM | | Family Matinee |
| Saturday, Oct. 1 | 8:00 PM | | |
Open Dance Project (ODP) launches its 2022-23 season with Shortcuts, an evening of 5 world premiere dance theater "shorts" by ODP company members Joshua de Alba, Sonia Engman, Atticus Griffin, Lizzy McGoldrick and special guest choreographer Laura Harrell.
Family Matinee
October 1 at 4:30 PM
Free pre-show workshop on stage from 4 PM to 4:30 PM
Continuing its commitment to family audiences, ODP will offer a one-hour Family Matinee on Saturday, October 1 at 4:30 PM with a special pre-performance workshop on stage with the choreographers from 4:00 PM to 4:30pm.
Open Dance Project's dual emphasis on performance and education is foundational to its mission and vision – reflected most significantly in ODP's hiring of self-identified maker/performer/teachers as company members. "Our company members are a dream team of collaborators. They invent, transform, and develop movement ideas for our ensemble works all season long. Shortcuts gives us an opportunity to focus on their ideas from start to finish and to support the birth of new works by some of the very strongest new choreographers in the dance world," says ODP Artistic Director Annie Arnoult.
Although the pieces differ in approach, choreographic process, and music selection, central themes of human connection, self-exploration, and loss run through each of the pieces. Josh de Alba's solo, "Orogeny," performed with aerial silks, is based on the unique geological process that is responsible for shaping mountains, oceans, and continents. De Alba's work uses the collision of tectonic plates and eruptive rivers of magma as a metaphor for experiencing tumultuous personal and emotional states.Sonia Engman's work "ImpulzTanz," will be energetic and collaborative in nature, focusing on the process of creating the work, highlighting her backgrounds in varied dance styles from Hip-Hop to Contemporary.
Atticus Griffin's "Party Scene" depicts an evening dinner party between friends that highlights the interpersonal dynamic of the group and its sense of community. The work brings together ODP company members and ODP2 youth performers. Lizzy McGoldrick's "Forget Me Not" investigates the physical and mental toll grief takes on the human body, particularly when the person you are grieving is still alive. "This piece explores the special ways people come together to care for their loved one, grieve their loved one, and continue to survive their daily lives," explains McGoldrick.
ODP is thrilled to present a world premiere by guest choreographer Laura Harrell in the Shortcuts program. Harrell's work has been presented by The Dance Gallery Festival (Texas/New York City), NobleMotion Dance, METdance, The American College Dance Festival, The Fringe Festival (Houston), Brazos Contemporary Dance Festival, and in the first ever Art Saves Lives: A Cultural Conversation performance and educational outreach program in Nice, France. She was a 2017 Dance Source Houston Artist in Residence and a 2017-2018 recipient of the Houston Arts Alliance Individual Artist Grant. The 8:00 PM performances will also include a special appearance by students from ODP's 2022 Pre-Professional Intensive.
ODP is thrilled for the return of the Shortcuts program featuring the choreographic voices of its creative collaborators for the first time since 2018.